Top 6 Findom Cam Sites for Private Sex Chat
Findom isn't just a sexual fetish, it's a mind game that can kick up any kink to a new level. But, and there's a big but here, your findom partner (or mistress) can't just be a run-of-the-mill BDSM practitioner. She needs to know how, when, and where to push your boundaries and get you to willingly give up control and obey her commands. Discover which are the top 6 live sex cam sites featuring findom chat with leading dominatrixes who not only know how to make you their pleasing pay-pig, but will have you coming back again and again for more pleasuring punishment.
CamSoda.com
If you're looking for true devotees of the lifestyle, women who are practiced and seasoned BDSM disciples, then CamSoda has them in droves. This uber-popular sex cam site features not only extreme exhibitionists looking for one on one play partners, but offers over 800 streaming rooms 24/7, many of which are HD enabled and provide intimate findom chat at some extremely competitive prices.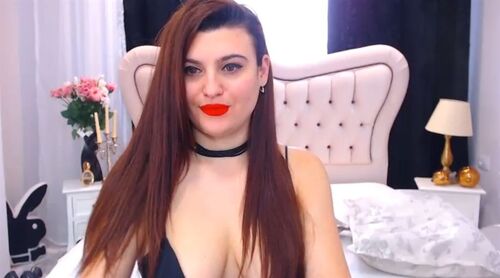 CamSoda is a freemium site which means nudity and full-on sex acts of every type, and with every toy, take place in the free open chat rooms. However, when it comes to BDSM and findom sessions, you'll have to pay for a 1on1 experience. To start a private exclusive findom cam chat you have to first stock up on site tokens. On average (depending on the token package you purchase), one token is worth $0.10.
In the free chat rooms you can tip the performer tokens to perform a specific act for your (and others) enjoyment. But, for findom chat, it's much more rewarding to take the babe private and open your cam so she can see you're obeying her deviant directives.
On average, a private BDSM or findom cam session comes in at $3.00 a minute. There are many rooms where the mistress will charge an extremely low $0.70 (just note that these rooms may not necessarily be HD enabled). Cam2cam, which is really a necessity for this particular perv is often included in the rate, however, some of the more skilled doms will ask for an additional fee/tip if you want to make it a be-seen session. CamSoda is also one of just a few sites with mobile-optimized c2c capabilities.
How to find the Findom females:
Select the view all tags button on the far right of the homepage above the gallery of photos
On page 7 of the search results scroll down to the findom category
Click on the title to see all findom experts currently online
Additionally (and recommended) in the search results page look at page 1 for fetish cams or page 4 for BDSM cams
While you're giving your power to the porn princess on the other side of the screen - it's a loss of power trip that you can enjoy on repeat without having to pay an additional penny. CamSoda lets you record your private sex show (as long as the model agrees and most do). This way, you can relive the humiliating experience over and over, doubling, tripling and quadrupling the pleasure.
---
LiveJasmin.com
LiveJasmin constantly beats out the competition as one of the top premium live sex cam sites. Its selection of cam models is par excellence, HD streaming is not only site wide, but HD plus is quickly becoming the norm for many of the x-rated broadcasts. And, when it comes to fetishes and kinks, the LiveJasmin models who specialize in the genre are true professionals guaranteeing each confidential show will leave you panting for a repeat.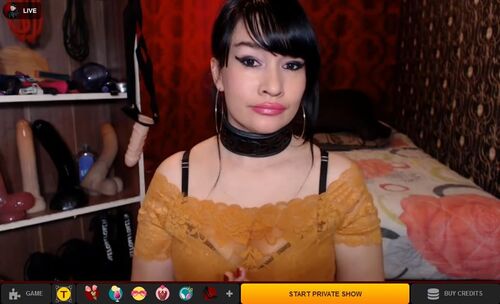 LiveJasmin has over 1,500 rooms streaming day and night so the chances of you not finding the perfect dominatrix to whip you into financial shape is pretty slim. While there's no specific sub-category for findom, once you've narrowed your search down to only the dominant divas, all you have to do is cast your eyes over the glamorous photos until you see a potential playmate. Click into her room and hover over the live feed that then appears. On the top left of the video a small info icon appears. When selected this brings up the model's bio which lists what she specializes in during private cam chat shows.
Just quick tip here. It's always worth taking a closer look at all the babes (fetish/dom or regular) and if a gorgeous cam girl catches her eye, even if she's not listed as a fetish performer, check out her bio. Many have a dark deviant side yet prefer not to limit themselves to the fetish-only fellows. You'd be surprised how many of the angelic looking girls are femdom and findom aficionados.
Prices start at $1.20 a minute for a private findom chat show, though most mistresses charge closer to $3.60 a minute. These rates do not include cam2cam or 2-way audio. If you want these features you'll have to factor in an additional $1-2.00 a minute for each. You can also open your cam and make it a cam to cam session from most mobile devices.
The fastest route to the findom chat rooms:
Go to the left hand vertical menu bar on the homepage
Scroll down to the Willingness group
Click/tap on Dominant
Prices can run high and even though you're giving your dosh over to the diva to control, this doesn't mean you need to suffer a hit to the wallet. Many babes host time-limited sales when they cut their rates to the minimum price/min. Before you start a show, check out the Sale section - you might just be in a for a nice surprise.
---
FetishGalaxy.com
FetishGalaxy is the only fetish-centric webcam platform to make it onto the the top 6 list of sites for findom chat. This site is all about the spicier side of live cam shows. Every performer is a fetish fan of one form or another and all are skilled and experienced subs/dommes and switches. If you looking for a disciplinarian that'll have you grovelling in submission and whipping out your wallet for approval, then these ladies won't disappoint.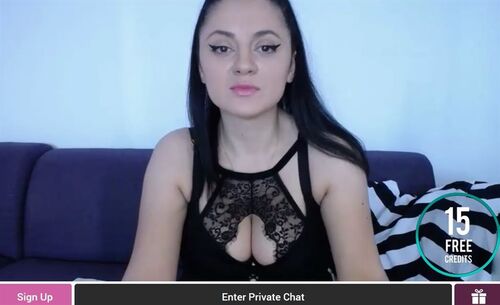 While findom is a specific search group in itself, it's recommended not to limit your options to only those rooms that are tagged in this category. Many of the models are talented in various domineering kinks. You can see at a glance from their snapshots on which side of the fetish fence the model belongs. Each photo lists in bold whether the cam host is a domantrix, submissive or expert. (Experts generally swap roles).
Some list themselves as 'educators'. While every FetishGalaxy xxx model is a verified expert in their chosen art, the educators like nothing better than to teach an inexperienced, albeit passionate newbie the lay of their lascivious land.
Chat rates at FetishGalaxy are cheap, though this comes at the expense of streaming quality. Only a few rooms are HD friendly, with most broadcasting in a low-res SD standard. In general, a dungeon session with a findom professional will set you back around $2.25 a minute. If you hunt around though you can find yourself being a cash-cow for just $1.00 a minute (and all prices include c2c and 2-way audio usage).
One Click To your findom fantasy:
Go to the upper horizontal menu bar on the homepage
In the middle of the bar click on the Findom link
If you see a Candy Show Teaser sticker on a preview photo, go check out the room. While she may not be a findom fan, if she's in Candy Show Teaser mode, chances are there will be some hardcore, explicit entertainment happening as the model drums up business for her upcoming paid-for show.
---
Flirt4Free.com
This site is a unique premium live sex cam platform in as much as it has a stand-alone fetish community that bridges the world of generic and kink-centric cam chat. In addition to x-rated cam shows by some of the web's most licentious ladies, the site's fetish landing page provides, education, information, a community-powered message board and of course 54 cam room search categories all related to fetishes, kinks and whatever else a dirty mind can imagine.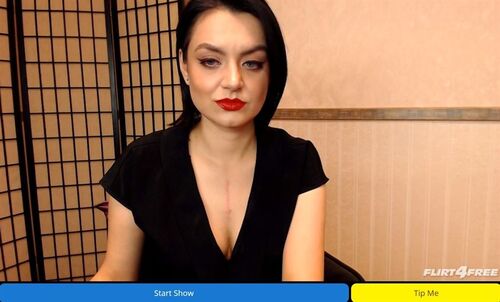 Flirt4Free has one of the largest, HD streaming selection of fetish caves of any premium private cam site. While there is a separate category for practitioners of findom, it's highly advised to include in your search the dommes of other genres such as BDSM / Bondage / Humiliation / JOI and Sissy Training, etc. This will bring up a much wider choice of cam rooms and many of the stunningly sexy cam hosts are multi-talented in range of control sex practices, not just those they list in the bio.
If you have a specific fantasy when it comes to grovelling at the feet of a fierce femme that holds the strings to both you and your wallet, it's worth talking about it on the community powered forum in the site's fetish home. Not only will others contribute ideas and details, many of the expert findom chat hosts will message you with competitive pricing per minute options in order to make your dream a reality.
While private findom cams start at just $0.50 a minute, such rates are rare. Most of the domination chat rooms are closer to the $4.50 a minute mark. However, all prices are inclusive of cam-to-cam and dual audio and you can also access a C2C via your mobile device or smartphone.
Discover Flirt4Free's Findom Fans:
On the top menu bar on the homepage select Live Cams
From the drop down menu at appears click/tap on Fetish
Scroll down the Fetish landing page until you come to Findom (normally the fourth row in the fetish snapshots of search groups)
Every visit to Flirt4Free should start with a quick trip to the bottom menu bar on the homepage. Scroll all the way down and select Deals, which appears under the Live Chat section. This page features all the rooms hosting promo codes which give you free bonus minutes in a paid-for chat show. Some will even double the amount of time you get if you pre-book a show. For example, 20 minutes for the price of ten.
---
XLoveCam.com
Being told what to do, how to do it and yielding to the whims of another is a very freeing and erotic experience. When the orders are given in a foreign accent, it makes it that much more arousing. The European mistresses and dommes at XLoveCam will add a continental twist to your carnal desire. From French findom femmes to Belgian bondage babes and brutal British mistresses, becoming an international pay-pig to a glamorous Euro-ma'am has never been so easy (or cheap).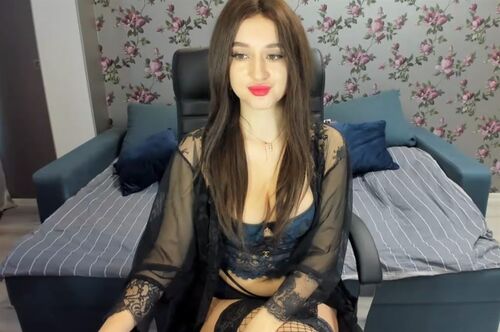 If you hover over an X-rated snapshot at XLoveCam's homepage, it will expand slightly showing small icons of flags indicating where the babe is from and which languages she speaks. So, if a sexy foreign drawl is part and parcel of your porn package, then XLoveCam is definitely a starting point for your grand European no-control trip.
Prices are low at this site, but then again so is the streaming quality. If a room is broadcasting in HD - a slightly larger HD icon comes up. It's worth perving inside these rooms as they are rare and if you can score a private findom chat show in HD for one of XLoveCam's premium, yet low-cost rates, you know your mistress, wherever she's from, will reward you justly for finding her.
The only pain you'll feel on this site is the humiliation if you don't do as your cam chat mistresses tells you. The site itself isn't going to drain away your dignity or your cash. For example, the cheapest findom chat start at just $1.10 a minute, with the average rate slightly above that at just $1.80. Cam2cam shows are a bit higher on the pricing scale, but not much.
Take A trip to Findom land:
Go to the left menu on the homepage
Select the Categories group
Click/tap on Fetish Female
XLoveCam is a premium site, which means no nudity or XXX fun in the free chat rooms. That is unless it's a Monday. If you drop by on the first day of the working week, the site hosts a topless Monday event where many of the cam models strip off from the waist up and hang-out in their open rooms with their beauties on display.
---
LivePrivates.com
If you're looking for a findom goddess to rule your finances and whose feet you kneel at in total surrender, then the queens who reign supreme at LivePrivates are going to make you a very happy subject. The site has the best of the best in every aspect of live cam chat (although you do have to pay a premium to be with these leading ladies). From highly-stylized, professionally lit HD streaming dungeons and caves, to skilled and seasoned bondage, BDSM, femdom and of course findom experts, LivePrivates knows exactly what it takes to make you an addict of financial humiliation.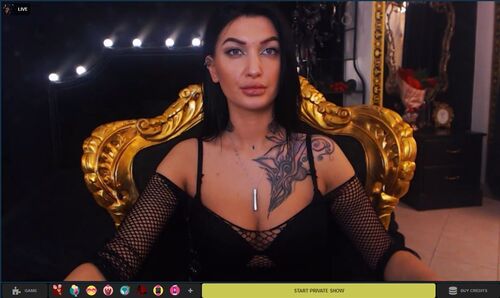 The first thing you'll notice at LivePrivates is the incredibly glamorous photos that fill the homepage. If you're looking for an amateur lifestyle fan of the fetish then this isn't the place to be. All cam models on the site are live porn professionals who have honed their art to the nth degree. They know exactly how to move, where to stand, what to wear and which orders to bark giving an Oscar-worthy performance each time.
Once you've found a potential partner and are in her open room, make sure you check out her bio to confirm that she is a fan of the fetish. It's also worth messaging her and double checking that Findom is a specialty of hers and she's willing to do it in Private Chat shows. After all, at LivePrivates' prices, a mistake can be an expensive one.
While some rooms ask for the minimum $1.20 a minute for private chat and most average out at the $3.50 mark, it may appear at first glance that the rates aren't so high. But, you then have to add in an additional $1-2.00 a minute if you want it to be a cam2cam session, and the same again to include 2-way audio in the c2c show.
Where to go for the domineering divas:
On the top right of the homepage click on the small search icon (three lines and three dots) located immediately next to the white search box
In the pop up menu that appears go to the far right Willingness category
Scroll down and click/tap on dom
One way to bring the video chat prices down and make your financial mistress proud is to always Spin the Wheel before buying site credits. You're guaranteed some form of win and may just walk away with an additional 100% extra free credits on top of your chosen credit bundle.
---
Conclusion
When it comes to findom, it's just as much a mental game as it is a sex game. The perfect partner must not only look good, but truly be an expert in the genre and know how to control your impulses and desires, as well as your wallet.
Each of the above six leading cam sites have their own unique strengths. Some have cam hosts that look like they belong on a fetish-specific catwalk. Others offer bargain-basement chat rates, and others feature lifestyle devotees of the kink, as well as additional media and infotainment to enjoy. But one site pips the rest to claim the top spot - and that is CamSoda.
This super popular cam platform provides low-cost cam chat rates, a wide choice of pro, semi-pro and amateur live sex performers and a huge number of findom HD chat rooms. It also makes sure everything you do and input is protected by secure, safe and discreet multi-layered encryption technology ensuring that what takes place between you and your ma'am, stays between the two of you.