6 Best Cam Sites for 1 on 1 Small Penis Humiliation
Published
February 25, 2020
There can be nothing more sensual and erotic than taking a berating from a divine dominatrix who doesn't mince words when it comes time to talking about the size of your manhood. SPH (small penis humiliation) chat isn't just a verbal bashing, it's a psychological release that can be one of the most exciting and arousing sexual adventures you'll experience. The following 6 sites have some of the top SPH cams providing an unsurpassed private humiliation show that'll fuel a fetish or ignite a kink.
CamSoda.com
CamSoda is a freemium site which means explicit teasers in free open chat rooms as hundreds of cam models compete for attention and push the fetish boundaries from the get-go. With competitive cam chat rates, amateur exhibitionists that are passionate about live porn performing and HD streaming rooms, humiliation and SPH chat shows at CamSoda can become an addictive hobby.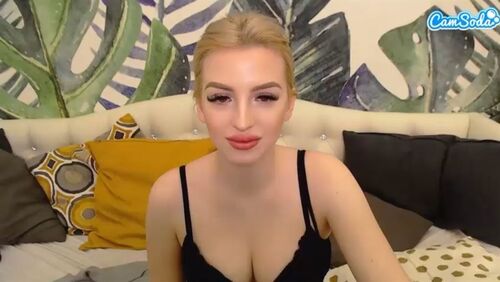 To get to the live sex stars that are professional in degrading a dick, the easiest and shortest way is to go to the view all tags button located on the top right of the homepage above the snapshots of live feeds. By selecting this, over 700 pages of search results come up - but you don't have to waste time by going through them all. What you need to know is that on: Page 1 - all Fetish cams / Page 2 - cam2cam rooms / Page 4 - BDSM / Page 7 - Dirty Talk and on Page 8 - you'll get to all the rooms tagged as specializing in SPH cam chat.
It's worth bearing in mind that the adult models tag themselves with search words, so before you start any session, make sure the chosen cam host knows what they're doing and hasn't just added the kink into their repertoire in the hopes of getting more views.
HD streaming is a hit and miss affair, though saying that, every day more cam hosts are upgrading to HD which is quickly becoming the most prevalent streaming quality.
Prices start at a very low $0.70 a minute and come in at an average of $3.00 a minute. It's worth noting that many of the SPH cam chat hosts will allow you to record your private show with them, so that you can relive the experience over and over.
A quick word of warning, most rooms include cam2cam in their rates, but occasionally others will ask for an additional tip before activating it. Check before starting any show where they stand on this.
---
LiveJasmin.com
If you're looking for the most beautiful, sexual, stunning girls that are world-class experts in not only live cam chat, but in a variety of fetishes and kinks then you'll be happy to know that the majority of them can be found at LiveJasmin. This site is the flag bearer for premium cam sites, providing only best-in-class experiences in all aspects of a live sex chat.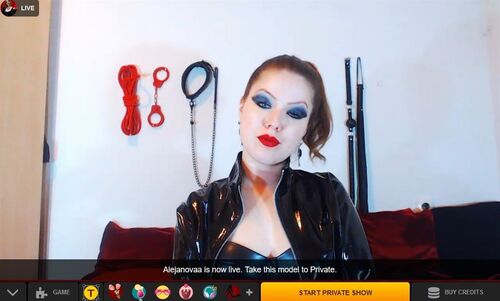 LiveJasmin has around 1,500 rooms streaming 24/7 and the overwhelming majority of them are not only HD enabled, but many are HD+ (1080p) friendly. It's the girls though that make LiveJasmin the stand-out star in the premium cam sex world. Every model is perfectly dressed for whichever XXX cam experience she specializes in and all rooms are professional lit and stylized to reflect the genre.
Rather than scroll through the seductive snapshots and enter each room one by one to check out the fetishes performed by each A-list model - the easiest way to find the dick degradation rooms is to go the magnifying glass icon on the top right of the homepage. Select it, and write in a keyword such as 'humiliation'. (Do not try inputting SPH as this will not bring up any results). Another route is via the Willingness (fetishes) category on the left nav bar and selecting Dominant.
When it comes to being belittled by the babes, the smearing of your stick is going to be an enjoyable embarrassment. The other degradation that is painful can come with the rates. Prices for a private small penis humiliation webcam show with one of the the incredible LiveJasmin girls average around $3.60 a minute with the cheapest rooms starting at $1.20 a minute. These do not include use of cam2cam and 2-way audio. For each of these (which is really a must) you have to factor in an additional $1-2 a minute.
It's worth noting though that prior to every purchase of site credits you can Spin A Wheel. This can give you free credits on your purchase, with the jackpot doubling the number of credits you get for your dollar. This can cut your costs by up to 50%.
---
FetishGalaxy.com
FetishGalaxy is unlike the other sites on this list, in as much as it's the only site focusing solely on live cam chat shows that cater to the kinkier side of sexual leanings. All the cam models are seasoned fetish performers and experts in their art. Private cam sessions are extremely affordable but there is a compromise with streaming options and choice of rooms (both of which can be limited).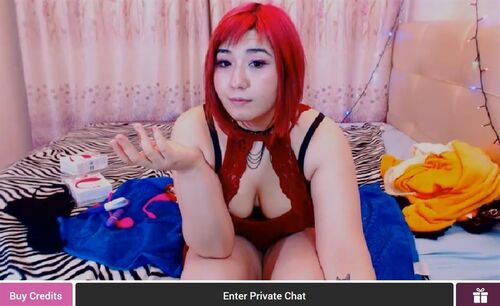 The library of photos that fill the homepage indicate exactly where in the BDSM field the model stands - if she's a dominatrix / a submissive or an 'expert' or 'educator'. Those that classify themselves as experts/educators tend to be both depending on their mood, or at the request of their partner.
The top nav menu features the major groupings favored by both models and their partners (Bondage, Domination, Humiliation, Jerk-off Instructions, etc) though there is no specific SPH category. The site has a great advanced search feature which is accessible by clicking on the small search icon on the far right of the screen (the small four lines and four dots image). Here you simply click/tap on the purple Advanced Search button and you'll be taken to a page that enables you to narrow down your choices based on age, appearance, ethnicity, fetish, price and even language and ass size, etc. The result, if you're lucky, will be your deviant dream cam partner waiting to play and pan your prick.
Private cam prices at FetishGalaxy are generally on the low-side and include the use of cam2cam and 2-way audio. The only down-side when it comes to going into an exclusive session where you'll be chastened and debased to your hearts desire, is that not all rooms broadcast in HD - in fact, HD streaming is still in the minority on the site.
The cheapest cam dungeons will set you back just $1.00 a minute, though most charge around double that, $2.25 a minute, for a show that'll cut you (and it) down to size.
---
Flirt4Free.com
Flirt4Free is probably the leading premium private cam site for lovers of light fetish and kinks. The site features a fetish-focused community where all practitioners of the art gather to discuss ideas, browse through a comprehensive library of educational articles, catch-up on info/insights from leading fetish devotees (both professional performers and lifestyle adherents) and of course see which fetish femmes are currently online looking for a porn pal to play with in a SPH chat.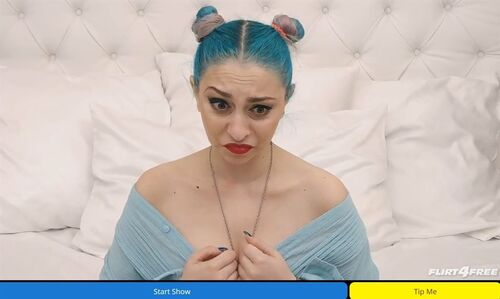 Flirt4Free doesn't only have a strong fetish selection of cam rooms and info, it also has several options in which to interact with its models, from the generic 1on1 private cam shows, to the cost-effective group shows. Models also promote themselves by offering time-limited deals where they can double the amount of minutes you get in a private chat session with them. All deals and specials can be accessed by scrolling down to the bottom of the homepage and on the lowest menu bar click on Promos and Deals that are listed under the Live Cams group.
Flirt4Free has around 600 rooms broadcasting at any one time - some of which are designated dungeons in one of its 54 kinks and fetish categories. To take a tour of the site's spicier side you simply go to Live Cams on the upper nav bar on the home page and select Fetish. This features all the kink-related info as well as the online models in each sub-grouping which include: Small Penis Humiliation / Sissy Training / Orgasm Denial/ Total Power Exchange and more.
Flirt4Free doesn't charge extra for cam2cam and 2-way audio use in 1on1 live porn shows which start at one of the lowest rates online - just $0.50 a minute. However, these rates are few and far between - especially with the hardcore models that host small dick humiliation lessons. Most of the rooms (fetish or generic) come in around the $4.50 a minute mark. Like CamSoda and LiveJasmin, Flirt4Free also makes cam to cam activation possible over mobile devices.
---
LivePrivates.com
LivePrivates is akin to the being the Ferrari of live cam sites. It's smooth, it's sleek, it's fast and it's got the engine power (in their case the girls) that everyone wants. The site's interface is extremely clean, almost elegant. The girls are the queens of their relevant classes, desirable, sweet and seemingly out of reach (until you dig further that is), and the streaming quality is HD minimum with many of the cams broadcasting in crystal clear HD+ (1080p).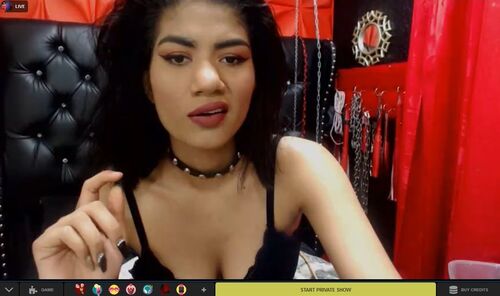 If you want to be demeaned by a divine diva, this is the porn palace to pay a visit to. At first glance the LiveJasmin ladies look like a walk on the dark side is far from their comfort zone, but a quick search among the 1,500 HD streaming rooms and you'll soon see many of these gorgeous girls are dungeon dames who can reduce you to a quivering wreck with a look that'll make you drop to your knees.
On the left of the homepage there's a menu bar featuring a range of search groups covering appearance, age, ethnicity and a smattering of kinks. To use this to get to the alpha-women, you simply select Dominatrix or Fetish. From here, to find the partner for your play you have to scroll through the resulting snapshots featuring stunning sex goddesses until one catches your eye. Then it's just a matter of clicking through into their open chat room and checking out their bio to see if they practice the proclivity.
It's also a good idea to take a look at the non-fetish models, many of them are also SPH, alpha-dames who are hot in humiliation. Once you find a girl that tickles your tiny tatter-tot, it's always worth messaging her to ask if she's interested and skilled in the genre.
The prices at LivePrivates reflect the fact that the site hosts the top cam models around. The very cheapest rooms offer a private dick humiliation video chat at just $1.20 a minute - but then you'll have to add another $1-2 a minute for cam2cam use, and the same amount again for 2-way audio. Most of the sex caves and wanton women ask for $3.50 a minute.
There are some rooms that host time-limited sales - these can be found using the menu bar and can give great savings. Models (some of whom normally charge upwards of $8.00 a minute) will slash their rates for 48 hours to the minimum spend of $1.20 a minute.
---
121SexCams.com
So you've got a pinto? You're taking Mr. Wobbly out to play? That's what you call a zizi? And seriously, your titi is just ridiculous. If you want to take things up a notch and get sneered at in Spanish, humiliated in Hungarian, or have a Brit chaff at your chop then head on over to 121SexCams. This site creeps onto the list of the best tiny dick chat sites thanks to its international community of cam girls that add a certain savoir-fair to every roast that's awaiting.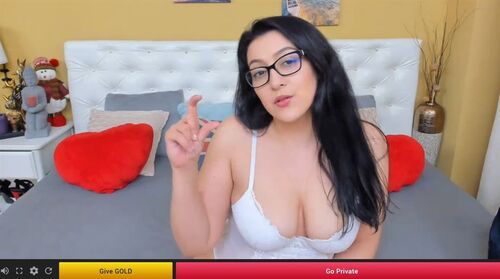 121SexCams has around 1,500 - 2,000 rooms online 24/7 and unlike many other sites, there's no peak time when more babes bounce onto the screen - quite simply because this site covers all time zones almost equally. European extremists, African angels, American amateurs, Asian aficionados - they're all here and all looking for some out-of-country fun.
The quickest way to the humiliation is to select the Advanced Search tab located to the right of the white search box. Although SPH isn't listed as a stand-alone group, Cuckold / BDSM and Dominant are, and bring up all the international (and domestic) dames that get their kicks by laughing at the size of your weiner.
Prices are pretty much all over the place (like the girls themselves). For example, you can find some stunning professional live sex cuckolding cuties that charge just $1.00 a minute, though on average expect to pay around $3.00 a minute. There's no way to find out whether a room includes cam2cam in its private chat rate other than asking the model. It's worth doing this before starting any exclusive session, so you won't be in for a nasty price hike or find out that the girl doesn't even permit two-way-cam shows.
Parting words about 121SexCams must be about its' payment system. Unlike most other sites where you have to stock up on site credits before entering a private performance - at 121SexCams it's a pay as you go system. Simply give the site your credit card details and at the end of the month you pay only for the time spent in paid-for sessions.
---
Conclusion
There's some form of liberation in being cuckolded or humiliated about the capabilities of your sexual prowess or dick size. You're reduced to nothing, an empty vessel that can be molded and taken to wherever your partner desires. It's less than being inferior - it's being insignificant and releasing ego - a thrilling and often exhilarating experience.
These 6 small dick humiliation webcam sites all feature the required HD streaming, an easy-to-use layout and of course cam to cam rooms, but more than that - they all have expert cam hosts who know exactly what to say, when to say it and how to make you feel lower than low in the best way possible.
While all are worth visiting, CamSoda has a slight edge over the others due to its plethora of live porn players that love to take control and degrade as much as their partner loves to be held in contempt and debased. Add to this the competitive chat rates and the ability to record your show and enjoy it over and over, it makes CamSoda without a doubt the first stop on your travels of travesty.