5 Best VIP Programs at Private Cam Sites
Published
January 28, 2020
We are all VIPs - but sometimes the outside world doesn't recognize our very important status. At the following 5 leading adult cam sites you can become an official VIP for a few dollars a month and enjoy some exclusive benefits and perks that'll set you apart from the hoi polloi. Read on to find out which VIP programs are worth signing up for and what advantages each of them offers.
Flirt4Free.com
Flirt4Free is one of the leading premium cam sites and without a doubt, it's probably the top choice for those looking for something a bit spicier than the norm. In addition to its famed fetish community, it's HD friendly, it hosts pornstar performances, and it has a range of chat room types from 1on1 chat sessions to multi-viewer group shows and party chats. And, it's one of the few sites enabling C2C activation over a mobile phone.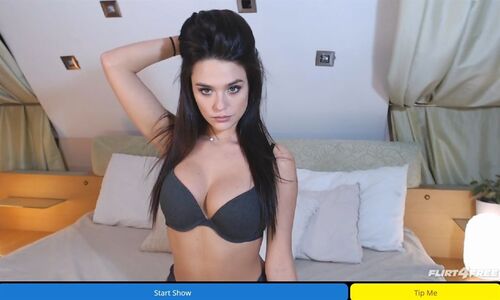 Flirt4Free's fetish community is home to models and general practitioners alike providing not just kink-specific cam shows but a huge library of articles and info, along with a community-powered forum where ideas for some non-vanilla play are swapped and questions posed (and answered by extreme experts).
To upgrade to a VIP status simply select VIP from the middle of the upper nav bar on the homepage and click/tap on the large blue Get VIP Treatment button. There are three different payment packages for a VIP membership:
One month (30 days) is $39.95 (renews automatically each month unless you cancel) and receive 150 free credits each time you renew.
Three months (90 days) is $99.95 (non-recurring) - receive 550 free credits.
Six months (180 days) is $179.96 (non-recurring) - receive 900 free credits.
Included in your VIP package is:
Unlimited access to your own recorded shows
C2C use in ALL chat shows
200 daily videos available for 7 days
One-hour feature shows and access to archives
Access to VIP only promos
5% off all video purchases
Gold or white VIP font in chats
Access to porn-star video archives
Access to all photo galleries
Access to model forums
Free credits for referring customers
Email performers w/attachments
---
CamSoda.com
The performers at CamSoda generally belong to one major group - and that's extreme exhibitionists. The snapshots that fill the homepage are explicit, hardcore and feature every major kink and fetish. There are around 500 plus rooms streaming 24/7 with the majority of rooms hosted by either semi-pro live sex performers or amateur aficionados of the genre.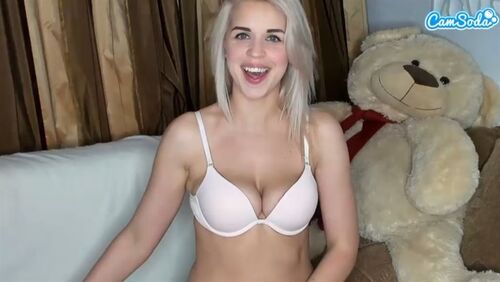 One of CamSoda's major advantages is that while it's a freemium site (which means anyone can set themselves up as a XXX broadcaster), it places a strong emphasis on streaming quality, ensuring that most rooms are HD enabled.
To become a Premium Member at Camsoda, first select the yellow Upgrade Now button on the top right of the homepage under your nickname and avatar. In the pop-up box that appears detailing the program's benefits click/tap on the large pink Upgrade Now box, complete the financial transaction page and officially become a Premium Member.
Premium membership costs $19.95 a month (there are no monthly block options offering lower monthly prices). The first time you subscribe to the program you'll receive a one-time gift of 200 free tokens.
As a Premium member you'll receive:
An ad-free interface (CamSoda features many annoying ads - this is a worthwhile benefit)
Change or mute the tip volume
Private messaging to models where applicable
Anonymous tipping and chat and the ability to move in and out of rooms without being seen
---
Cams.com
Cams.com is focused on one thing, and that's sexy cam girls from all around the world. Performers on this sex cam platform are from all walks of life, all ages and all levels of expertise. From amateur housewives to professional porn-stars, Australians to Africans, Europeans to Middle Easterns - they're all streaming in HD and are just one click away.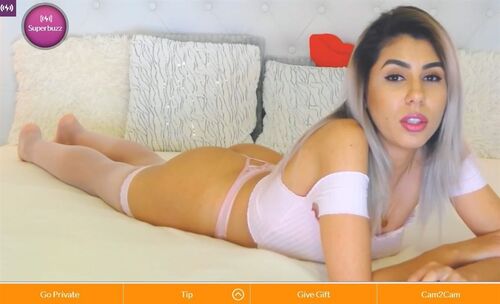 Whereas Flirt4Free is famed for its fetish femmes, Cams is renowned for the unbeatable simulated sex experience it offers. The site has an exclusive feature that provides both the viewer and the performer with a mutual masturbation session. Cams' Connexion is a system that lets you sync the adult model's vibrating interactive toy - a Lovense Nora - with a Lovense Max that enables you and her to enjoy an orgasm at the same time.
To become a VIP (or as they call it - a Premiere Member) at Cams you simply click/tap on your nickname on the top right of the homepage and then select Upgrade To Premiere. There are two price options - a month by month subscription that comes in at $19.99 a month or a three month subscription for $41.91 ($13.99 a month).
Premiere membership provides you with:
10% off all live videos
5 free recorded XXX shows
Email any model
Access to all nude show photos
Stand-out in models' rooms ensuring you get additional attention from them
---
Stripchat.com
While Stripchat is a freemium site, (like CamSoda) it hides this under the guise of a premium private live sex chat site, meaning no ads and a strong and intuitive search engine that is fast and accurate. But, as a freemium site, anyone can register as a Stripchat live cam host, and the hundreds of snapshots on the homepage feature full nudity and sex toys in every orifice.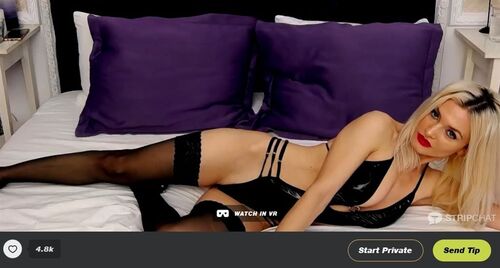 There are no lack of rooms to choose from at this leading adult cam site, around 2,000 (or more) are broadcasting in HD and high-quality SD, 24/7. But, what makes Stripchat interesting, is that it's currently the only site that offers fully-immersive virtual reality (VR) shows for those of you with VR headsets.
To become a Gold Member at Stripchat takes a few clicks. First go to your profile link on the top right of the homepage and click/tap on your nickname. Then select the first option in the drop-down menu - My Profile. On the page that appears select the yellow Upgrade button that comes up in the middle of the page and finally select the Make Me Gold button on the bottom left of the pop-up box.
To raise your profile to a Gold member will set you back $19.99 a month. Alternatively, every time you purchase a bundle of at least 520 tokens ($49.99) - you'll receive a free one month subscription to the Gold program.
Gold membership perks include:
Special status in chat
Enter and move between rooms in an invisible mode
Private messaging with models
Tip anonymously
Become a model's knight (her choice) and be able to mute guests in her room for 24 hours if you feel they are harassing or are just being rude to the model
---
Chaturbate.com
Chaturbate is the world's largest adult cam site with over 4,000 rooms broadcasting at any one time. While there certainly are professional live sex cam hosts on this mega platform, the overwhelming majority are amateurs streaming from their bedrooms, kitchens, living rooms and even dorm rooms. Feeds, as you would expect, range from blurry low-quality SD to HD+ and even the occasional 4K stream, providing an unsurpassed clarity of view.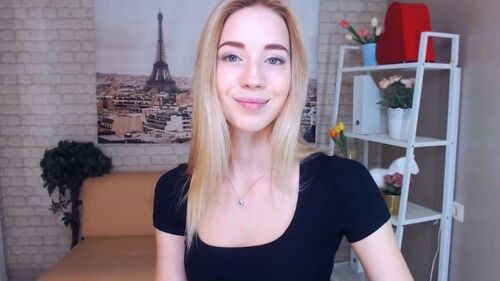 Once the homepage comes up, you'll be inundated with static images grabbed from live feeds just seconds prior, so what you see is what you'll get if you click on the image. If the photo features a small HD icon, this indicates that the specific room is HD enabled.
To stand-out at Chaturbate, you'll need to raise your profile to that of a Chaturbate Supporter which comes in at $19.95 a month. Along with the benefits listed below, you'll also receive a one-time gift of 200 free tokens when you register ($20.00 value)
To upgrade to the Chaturbate Supporter level, go to your profile box on the top right of the homepage and click on the orange (Upgrade) link. In the pop-up box that appears select the large Upgrade Your Account button.
The benefits of being a Supporter include:
A clean ad-free interface
Custom chat fonts and color options
Private messaging with cam hosts
---
Conclusion
All of the VIP type membership program listed above are paid-for options, which means you don't have to accrue credits/tokens and time at the site to become a premium member. You simply pay a monthly subscription and immediately join the higher tier of users and receive exclusive benefits and perks. The major perk above all is that cam hosts love to chat with VIP users. So, expect to become the king of any room you visit and enjoy a lot of attention from the hostess with the mostest.
Of the 5 best VIP programs listed above, Flirt4Free's package is by far and away the most beneficial. With discounts, unlimited access to X-rated media and the ability to enjoy cam2cam usage in all chat show types (including the free open rooms) it more than pays for itself. So, if you want the outside world to see the VIP you truly are - a couple of clicks and a few dollars will get you set up.