Top 5 Private Fetish Cam Sites That Take Gift Cards
Not many people know that you can trade in store and brand name gift cards to pay for live porn fetish cam shows. The dollar value of the card can be traded in at the following leading adult cam sites for credits/tokens than you can spend on kinky private cam shows. All these sites not only accept gift cards from over 100 different retailers and brands, but they also have some of the top private fetish cam shows around.
LiveJasmin.com
LiveJasmin is one of the most popular premium webcam sites worldwide. Every cam model on the site is carefully vetted ensuring she not only performs perfectly in front of a cam, but she's top of her game when it comes to look, dress and if she's a kink queen, then she knows exactly what it takes to be a pro in her chosen fetish genre. Without a doubt, this is one of the top sex cam sites that takes gift cards.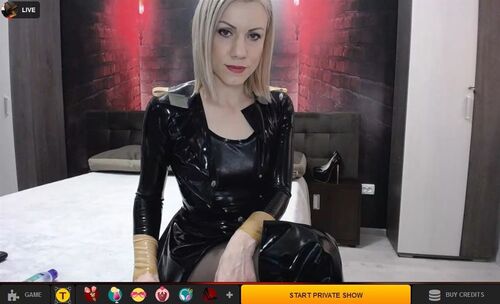 There's usually around 1,500 girls streaming 24/7, the overwhelming majority of which are HD or HD plus broadcasting. On the homepage, beautifully stylized snapshots of the babes fill the screen and if you hover over a photo for a few seconds, a live video feed should appear showing what the girl is up to in real time. If, however, she has a red circle next to her name instead of a green one, no feed will come through as she's in a closed private cam chat session.
To find the the fetish practitioners you can either select the magnifying icon located on the far top right of the homepage and type in the particular perv you're into or go to the left side menu bar and click on the Fetish category. Once you find a live porn partner, even if she lists in her bio that she's a fan of the kink, check with her first that she not only is willing to do it in a private cam session, but if she needs toys or accessories, make sure she has them at hand.
Unfortunately, while most rooms at LiveJasmin stream in HD, the few that don't seem to be those who are fetish focused. If you go into a girl's free chat room make sure that the HD icon is turned on (this can be found on the left side of the video window). If no HD icon appears it means the room is one of the few SD hold-outs.
Prices for a fetish private cam chat date start at $1.00 a minute, averaging out at $3.60 a minute. These rates do not include cam2cam and 2-way audio. Each of these features is an additional $1-2.00 more a minute.
Pay With A Gift Card:
Login as a member.
Select the Get Credits link on the top of the homepage.
Next step is to click/tap on the Gift 100+ icon.
Continue by selecting Next under Gift Card Validation.
Choose your brand / store out of the 100 plus options.
---
Stripchat.com
Stripchat is one of the most user-friendly freemium live cams that accepts gift cards. The platform's sole focus is to help cammers find their perfect live cam playmate as quickly and easily as possible. It is a freemium site, which means the girls can get as naughty and freaky as they want in their free rooms with tips fueling some very sexy fetish fun.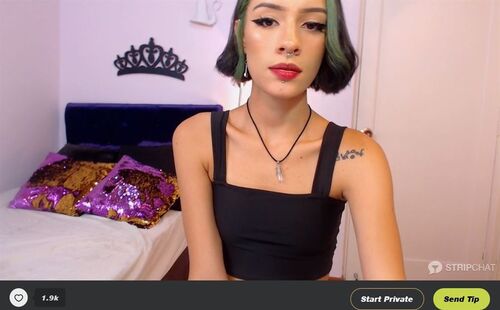 There's usually around 2,000 amateur and semi-pro cam performers streaming day and night. In the fetish category, most of the girls belong in the semi-pro category, which also means that HD streaming is more common place than in other genres. The site also has virtual reality (VR) shows. If you own a VR headset, you can enjoy some of the clearest, simulated online cam sex around.
To filter the results to only those that have tagged themselves as lovers of the more extreme entertainment, you simply go to the left hand menu bar and select BDSM or Hardcore from the Popular Categories group.
For a more precise search or for a particular act, you'll need to select the All Categories link at the bottom of the menu. This page will being up an alphabetical listing of every kink available on the site such as; bondage, findom, femdom, submissive, roleplay, JOI, etc.
A fetish-focused private cam show can cost as little as $0.80 a minute, though most come in at $3.40 a minute. Most kink sessions are far better if you can not only watch your partner, but she can see you as well. In this case you'll need to have a cam and take it up a notch with a cam2cam date. Some girls include c2c in their rates, others will ask slightly more and others will even double their regular rate per minute fee.
Pay With A Gift Card:
Login as a registered member.
Select the green Add Tokens button next to your username.
Select the Gift Card option.
Find your card from the 100 or so choices.
---
Flirt4Free.com
When it come to a premium cam site that's fetish-friendly (though not fetish-centric) - there's no other platform that comes close to Flirt4Free. And fortunately for those of you with a gift card to use - it's also one of the few that accepts brand / store gift cards for live porn shows. In addition to the 400-600 streaming sex cam rooms, it also has fetish focused page featuring links to a wide range of kinky information including a community-powered fetish forum and articles and news related to the spicier side of sex.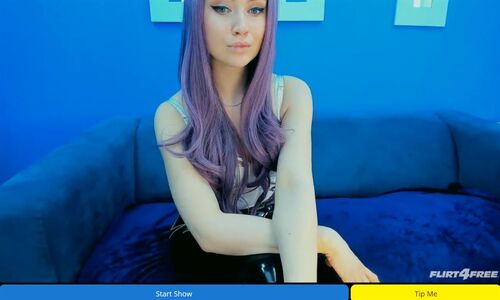 Flirt4Free is a premium site, which means the cam girls aren't meant to get naked or explicit in their open hangouts. While you're not going to get any full-length sex shows, many times they will go that extra step with some fingering, dildo action etc., if the performer is trying to entice you into a private 1on1 cam session.
When it comes to the ladies that like to go that extra step in sex, Flirt4Free's femmes are true pros in their preferred perv. In the Fetish forum's homepage (located under the Live Cams link at the top of the landing page), there are 54 sub-categories of acts including; Feet Fetish / Rope Play / SPH / Balloons / Latex & Leather and more.
When you click on the group you can see at a glance how many cam rooms are currently online, as well as those who are offline. If an offline live sex performer catches your eye you can click through into her open hangout and check her schedule to see when she's next slated to come online and time your visit accordingly.
All advertised rates at Flirt4Free include cam2cam and audio, so while they may seem expensive, they are all inclusive. The lowest prices we found started at $0.50 a minute, though most average out at around $4.50 a minute.
Pay With A Gift Card:
Login as a registered member.
Select the Buy Credits link which appears on the top right of any page.
Click/tap on Change Payment Method.
Select the Brand Name Gift Card option.
Find your card from the 100 or so choices.
---
Cam4.com

Cam4 is freemium live porn cam site in the truest sense of the word. It's filled with amateur nymphos from around the world who get their kicks off by having an audience watch them get wet and wild as the camera rolls. If you're looking for some free fetish fun (although you don't get a say in what's going down), this a great place to visit. And, when it comes to some private 1on1 fetish gift card porn encounters, prices are low and barriers are high. These ladies are passionate about their kinks and love to push the boundaries as far as they can.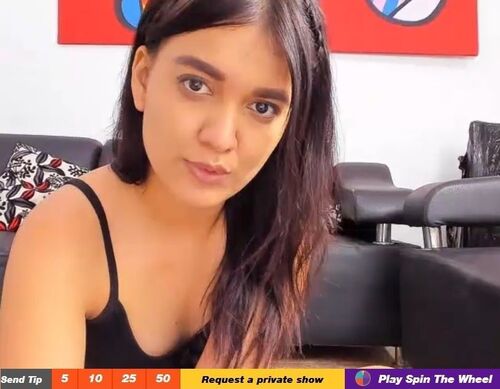 There's usually some 500 rooms broadcasting from all five continents 24/7 on Cam4. If you're looking for some professional pervs, this isn't the place to be. But, if amateurs are your thing, especially amateurs who love live porn this webcam platform is certainly worth a visit.
Streaming quality however, can also be amateur, with many of the girls broadcasting in HD, especially in the kinkier categories. On the top left of the gallery of mainly X-rated snapshots there's a Filter link which brings up major search groupings, including only those rooms in HD. From here you can either click into a room and see the action in real-time or take a look at the performer's info and see what fetishes she lists as options in private cam dates.
Another way to find the kinky rooms is to use the top right See All Tags button. On this page, just type in the genre you're in the mood for. All the rooms that have tagged themselves with that search word will appear. But, be prepared that many rooms tag themselves with a wide range of options that may not be relevant. If your proclivity entails the use of instruments, ropes, cuffs or other accessories, make sure the girl is equipped with them, otherwise you may just end up starting and paying for a private fetish cam date only to have the performer ill-equipped or go off camera to search for the utensils.
Most private kink cam chat shows will set you back around $3.00 a minute, with the newer performers and those with lower broadcasting capabilities charging less - some just $0.60 a minute. When it comes to cam2cam, it's a hit and miss situation. Some charge extra. Some don't. Some don't even allow 2-way cam in 1on1 online meetings.
Pay With A Gift Card:
Make sure you're logged in as a Cam4 member.
Click on the Buy link on the top right of the homepage.
From the Payment Method options choose the Gift Card box.
Select your card's brand or store name from the gift card options available.
---
LivePrivates.com
LivePrivates is on the opposite end of the live cam scale to Cam4. This isn't only a premium webcam site, it's probably one of the top live porn platforms online. Every performer here is vetted for her looks, skill, and sexual talents and almost all broadcast in HD or HD plus from professionally lit and stylized studios. If you're paying for a fetish cam chat with a gift card, you'll need to make sure there are plenty of dollars left on the account as these babes don't come cheap, but then again, excellence never does come cheap.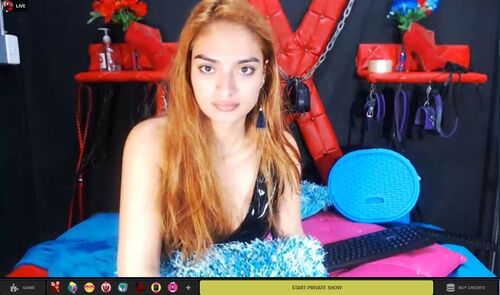 While there can be up to 1,500 rooms fighting for your attention at LivePrivates, the selection of dungeons and caves is somewhat more limited. You'll find around 120 online at any one time, but each of them stands at the pinnacle of their preferred fetish play with a full array of ropes, dildos, paddles, outfits etc., waiting to be used in a private cam session.
All of the cam models are pros, so if you're looking for a horny amateur housewife or a student streaming from a dorm rooms, LivePrivates isn't the best platform to be on. If a generic fetish-themed play pen is what you're looking for all you have to do is go to the left menu bar and choose from the dominatrix, fetish, submissive or role play categories. If you're looking for a more specific genre, then you'll need to write in the search term in the white box on the top right of the screen.
An audience with a queen of kink comes at a price. For example, for a one-on-one fetish cam show expect to pay around $3.50 a minute. If you want to turn up the heat and enjoy c2c and 2-way audio, add on another $1-2.00 a minute for each feature. If you're looking for something slightly less expensive to use your gift card on, check out the girls in the Sale section. Their rates tend to be the site's minimum chat at just $1.20 a minute (not including cam-to-cam and dual audio).
Pay With A Gift Card:
Sign-in as a member.
On the top right of the homepage choose the Get Credits link.
Select the box featuring the Gift 100+ icon.
Click/tap on Next in the validation box.
Choose the appropriate brand / store gift card.
---
Conclusion
Unfortunately if you're based outside of the U.S., most sites won't let you redeem your gift card for live porn encounters. We're not advocating using a VPN in order to get around this, but currently that's the only way you can by-pass the geographical restrictions.
Paying with a gift card or any prepaid card gives you that extra layer of security and anonymity when it comes to enjoy some online X-rated cam chat. You don't have to provide any personal information that links you to the adult adventures you're enjoying. It also keeps a tight rein on spending. Just think of it as a financially savvy way to fulfill your fetish fantasies.
Out of the top 5 fetish cam sites listed here, if we had to choose one over the others, then LiveJasmin is the platform we'd put on the throne. Streaming quality is top-rate, all the fetish performers are extremely skilled and if you're into the darker side of desires and are looking for a dungeon type setting or a role-play scenario requiring accessories, the LiveJasmin ladies have them at hand.