Top 7 Private Chat Sites For Feet Worship
Published
February 23, 2021
Not all feet are the same, in as much as not all webcam platforms are the same. Some sites focus on low-cost private chat rates, others on HD streaming. Some are filled with amateur babes broadcasting from their bedrooms, others feature professional models and even celebrity cam names performing from professional studios. When it comes to feet, some models twinkle their toes and massage their souls. Others encase them in stilettos or stockings, slowly peeling them away to reveal the treasures inside.
We've reviewed all the major webcam platforms to find out which sites offer the best feet femmes in all categories, as well as comparing rates, streaming quality and those all-important site extras.
CamSoda.com
CamSoda is a great site if you're looking for some low-cost cam chat and even better than that, if you're looking for some free feet fun. As a freemium site, a lot of the activity takes places in the open chat rooms where the models strip off and go all the way, especially if they're getting tipped by appreciative viewers. However, if you want them to do your bidding and show off their happy hooves you'll need to pay for a 1on1 private cam chat where the dancing is under your direction alone.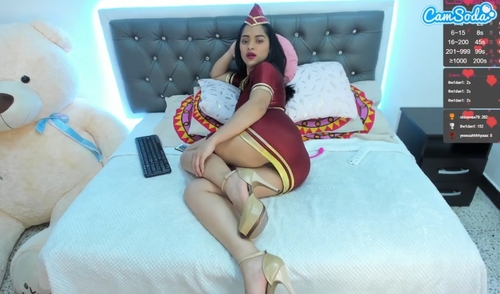 Unlike most of the premium sites, almost all the rooms (around 600 of them at any one time) at CamSoda are tagged with at least one, though usually several, forms of kink. By clicking on the view all tags button on the top right of the gallery of explicit snapshots, pages of search results come up. Each page features major search groupings which you can then select and all related rooms with that kink appear. Feet Cams is on the first page of results and usually over 100 babes are broadcasting with their tootsies as the starring role.
As a rule of thumb, the more skilled and professional the performer, the higher her streaming quality. Many of the amateurs still use SD, but with so many semi-pro and pro models calling CamSoda their online home, HD and HD plus rooms are extremely prevalent.
Prices, like the broadcasting quality, varies from girl to girl. Some ask just $0.70 a minute for a private cam experience, though expect to pay more in the region of $3.00 a minute for a foot extravaganza.
CamSoda Extras:
Some rooms allow private shows to be recorded and stored in the user's CamSoda account where it can be re-watched as often as like, at no additional fee
CamSoda offfers cam2cam shows on smartphones, mobile devices and tablets
---
Flirt4Free.com
Flirt4Free, unlike CamSoda, is a premium webcam platform which means the play you're there for all takes place behind a paid-for curtain. In the free streaming hang-outs, of which there's usually around 600 or so online at any one time, the models happily chat for free - but that's all. It is, however, a strong proponent of bringing the more niche bedroom games into the mainstream arena, even featuring a micro-site dedicated to the less vanilla goings-on.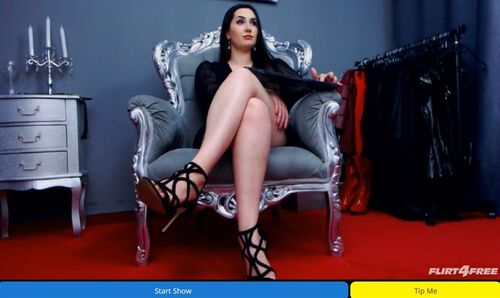 This micro-site (the Fetish Community) hosts a range of options including 54 dedicated sub-categories such as roleplaying cam girls, Femdom and of course feet, as well as articles and news related to various genres. If you're looking for something specific with the hooves on display, you can always leave a detailed message on the page's community-powered forum and cam performers will often respond with ideas and competitive chat rates on how they can fulfill your foot fantasy.
Another quick way to get straight to the fiercest feet on display is to use the Categories link where it's listed as a separate group. Most of the models are semi-pro performers or pro, and this is reflected in the streaming quality. HD is the preferred level of broadcasting for many of the babes, though by no means all. Generally the lower the rate, the lower the quality of the feed.
For a 1on1 cam show, prices tend to stand around the $4.50 a minute mark (this includes cam2cam and 2-way audio). There are cheaper rooms, coming in at a minimum $0.50 a minute, but very few in this price-level specialize in a kink performance (feet is regarded as such at Flirt4Free).
Flirt4Free Extras:
When you put your credit card details on file at Flirt4Free, the site comps you 120 FREE credits. You don't need to make a purchase in order to receive them
Deals are coupon codes posted by the models themselves. When applied, the coupon gives you additional free minutes on a cam show with them. Check out all the deals before starting a show, who knows, you fave feet femme may have one ready for the picking
---
LiveJasmin.com
LiveJasmin is not just another premium cam platform, but it's the queen of all cams. This site features not only 1,500 rooms streaming day and night, but each and every one of them is hosted by a model who's at the top of her game. When it comes to finding the toes that'll tempt you in for some 1on1 dancing, while the selection may be limited to around 30 or so feet-focused cams, each performer is extremely skilled and well-equipped with the right stilettos, stockings, and peel-off perfect boots to give a private show that's unforgettable.
Similar to Flirt4Free, LiveJasmin's models keep things prim and proper in the open chat rooms, though the ladies with the legs are generally more than happy to show you what they're clad in if you ask nicely. The easiest way to get to the hoof hangouts is to select the upper right magnifying glass and in the white search box that appears, simply write "feet".
When it comes to broadcasting issues, there are none. Almost all the performers use HD or HD plus, and the few that don't are streaming in high-quality SD. Once you've found a potential playmate, it's always worth asking her before starting a private show if she has a collection of shoes or stockings at the ready. Many do and if they're not visible on cam, they may be in the room just out of view. If they don't have them at least you'll be aware of this before the meter starts ticking.
LiveJasmin does have the best of the best - and this is reflected in show prices. On average, rates come in at approximately $3.60 for a minute, with the cheapest rooms starting at $1.20 a minute. If you're the type that prefers a cam2cam date, bear in mind it's an additional $1-2.00 a minute on top of those rates, with the same surcharge again if you want to use your microphone.
LiveJasmin Extras:
Before buying a bundle of credits at LIveJasmin, make sure you take advantage of the site's promotional wheel. Depending on where it stops, you can get a discount off your purchase of up to 99% off your first buy-in
LiveJasmin also offers low-cost multi-viewer ticket shows
---
FetishGalaxy.com
FetishGalaxy, as its name suggests, is all about the less mundane. Unlike the other sites listed in this round-up, you don't have to click away from the homepage to find the niche proclivities, they're center-stage and all-inclusive. While this site has a more limited number of streaming cams at any one time, around 150, almost half of those are feet experts.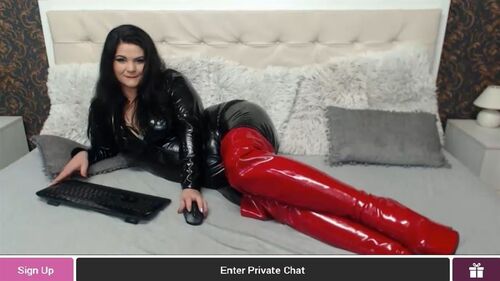 The gallery of snapshots that greets you when the homepage loads can be extremely explicit, however when you click through into the girl's rooms, don't expect the same level of lewdness. It is a premium site, which means you have to pay for any true pleasure. To narrow down your selection to the experts in the field of feet, you'll have to click on the small search icon on the far right of the top menu bar and then select the feet category.
Prices, as you'll see in a moment are surprisingly low, considering the performers are experts in their kink and most have extremely well-laid out rooms featuring a variety of accessories, oils, and feet-related paraphernalia. But, the pay-off for these low costs come at the streaming quality options, which tend to be mainly SD, with only a few feeds coming through in HD.
For example, on average most cam chat dates will cost around $2.25 a minute, with many of the models starting at the minimum of $1.00 a minute. All rates are inclusive of cam-to-cam and two-way audio.
FetishGalaxy Extras:
Receive 15 FREE credits on your first buy-in
Many of the models post non-PG content that can be viewed for a small fee
---
Stripchat.com
Like CamSoda, Stripchat is another freemium site which means you don't have to pay for some full-on frontals or wet and wild games. At Stripchat, quantity is king, with over 2,000 cams online at any one point. Many models tag themselves are feet femmes, but this doesn't necessarily mean they are. The site features all types of models, from amateur girls-next-door exploring their extreme side, to well-versed cam performers who really know what it means to go far with their feet.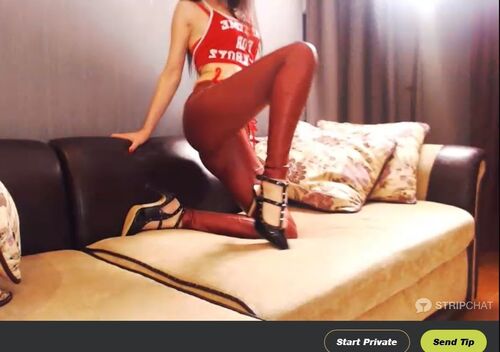 In addition to the 1on1 private cam dates, many of the models will perform specific acts in their free rooms if they're tipped enough. And when it comes to seeing the feet, you'll get a glimpse, but no more than that if you're not tipping with tokens.
The quickest way to find the rooms specializing in stockings, stilettos, and more is to use the search icon and type in 'foot'. A more fun way is to simply go through the snapshots until one catches your eye. We recommend starting with those marked with an HD icon as the HD performers tend to be of a higher quality and pro in their genres. Several of the rooms stream not only in HD plus but are also set up for virtual reality (VR) shows. If you own a VR headset, see if any of these tech-savvy sirens are hoofing it up. If so, prepare for a private cam date like no other.
Prices at Stripchat start at just $0.80 a minute, but like other sites, these tend to be those rooms streaming in SD and aren't niche orientated. Most ask around $3.40 a minute and may not necessarily include c2c. Some charger a higher rate if you want a cam-to-cam encounter.
Stripchat Extras:
Similar to CamSoda, some of the rooms will include the option in their private cam rates for the user to record the show and store it in their Stripchat account. It can then be re-watched at no additional cost
If you're browsing the site as a member you can enter the hourly token giveaway. Stripchat hands out 50 FREE tokens to 10 online members every hour. The only requirement is that you're online when the draw takes place
---
BongaCams.com
BongaCams is a freemium platform featuring mainly girls from across Eastern and Western Europe. What makes this site different from all the others listed above is that private show rates are standard across the board regardless of the skill, streaming quality, and niche proclivity. There are usually between 700-900 rooms online day and night and almost all of them feature girls who have a passion for one extreme perv or another.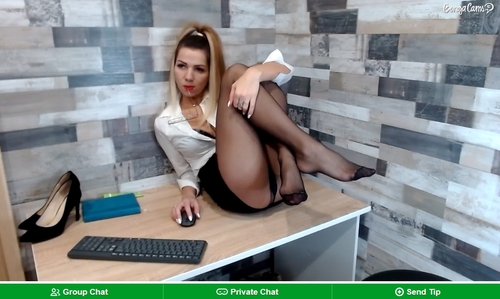 The reason BongaCams doesn't come higher on this list of recommended sites for feet worship because all free shows are constantly interrupted by pop-up ads calling on you to sign up for a free membership or buy tokens. However, once you put this annoyance aside, you'll find yourself in a world of mainly HD webcams populated by enthusiastic exhibitionists.
BongaCams is a great site for those whose mother-tongue isn't English. It can be viewed in 33 languages, with many of the girls featuring their bios in their native tongue (Spanish, Russian, Polish, French, etc.). And, if you don't want to go private, many will happily perform a specific act in their open chat rooms for a set amount of tips. However, when it comes to playing with their feet, most will ask for a private 1on1 date, with only a flash of the footsies in their publicly accessible rooms.
Costs aren't low, but include cam2cam. Every room is set at $4.50 a minute for a private cam show, though other viewers can peek in at the action. If you want it to be a true exclusive encounter, then you'll need to pony up for a Full Private Chat that comes in at a rather high $7.50 a minute.
BongaCams Extras:
You receive 10 FREE token on your first BongaCam's purchase
The first time you buy tokens on your smartphone, mobile device or tablet you'll also receive additional FREE tokens, up to 100 depending on how much you spend
---
C2CPorn.com
Rounding up our list of top cam sites site for feet worship is a platform that's slightly different from all the rest. It's not a cam site in the traditional sense of the word, rather it's an aggregator site that features 8 of the world's leading webcam platforms and brings them together in one place.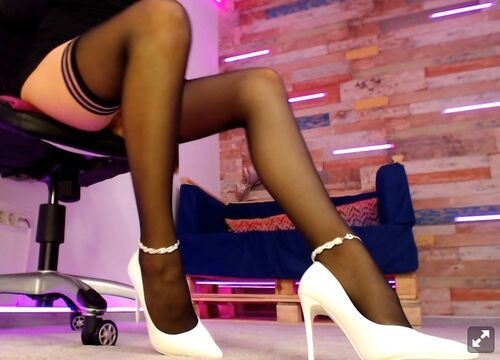 With over 8,000 rooms to filter through, you'd think it would be hard to find the feet from the forest, but it's the opposite at C2CPorn. The site has an incredibly intuitive, super-fast search engine that helps you find all the top foot models from all the leading sites in just a couple of clicks.
You can not only narrow your results to the ladies that love the lower limbs, but you can also add on layer of filter after filter to find the perfect partner. For example, you can select ethnicity, age, appearance, streaming quality, and of course those that specialize in stilettos and stockings and the site finds you the models that match all your desires.
As the site itself doesn't host the room, you're taken directly to the live feed on whichever platform she's streaming from. You don't have to be a member or provide any details to C2CPorn. It's a free webcam search engine unlike any other.
---
Conclusion
Ultimately, if you're looking for a niche genre like feet, or a specific model type, C2CPorn is the best way to start your quest. As for the sites themselves, each one has its own strengths. LiveJasmin has the top models and site-wide streaming quality. BongaCams and Stripchat both have a lot of free fun to watch, whereas FetishGalaxy is all about the act, and compliments this with low inclusive cam2cam prices. Flirt4Free, on the other hand, has more than just cam rooms, as it's a wonderland for those looking for something less vanilla.
At the end of the day though, CamSoda has it all. It's got a huge selection of all types of models, a lot of free fun and naughty games taking place in the public chat rooms, and some very competitive chat rates when the time comes to worship and adore a foot goddess.