Top 6 Roleplay Cam Sites for Private Sex Chat
It's playtime boys and girls. Let's enter a world of make-believe where fetish fairies fly free, deviant demons run wild and sexy pussycats purr in your ear. The following 6 cam sites are the best of the best when it comes private roleplay sex chat sessions. These all offer not only value for money, but feature the best webcam roleplay models online and a variety of kinky options that won't just fulfill, but surpass your wildest fantasy.
CamSoda.com
Naughty nurses, punishing policewomen, bad students and kinky kitty cats all roam the sexy streets at CamSoda. This freemium site lets the ladies loose to do as they please in the free open chat rooms, which means a lot of playful porn the moment the site loads. You'll quickly see many of these babes are into pushing things to the next level. Full nudity and all types of sexual swinging take place for free, so be prepared for a long playtime break when you pop open a bottle of CamSoda.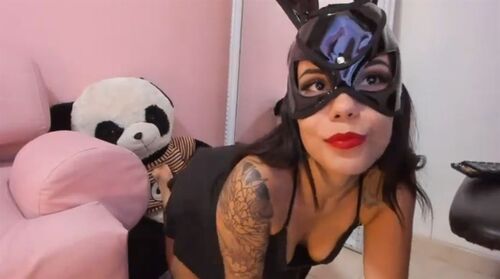 CamSoda has hundreds of hot honeys looking to party with a potential new friend with benefits. To filter out the no-go girls to those who know how to truly commit to the ultimate roleplay experience, you'll need filter down the 700 or so rooms that stream 24/7. To do this, first select the view all tags button. This is located on the far right of the homepage's menu bar of search options. On page 4 of the search results that now appear all Roleplay rooms are grouped together. By clicking on this group, you'll get to see at glance all the babes that list roleplay as a passion of theirs. If you want to widen your search, Fetish rooms appear on page 1 and if you're into rope play as opposed to roleplay - try the Bondage rooms on page 2.
Cam-to-cam is an integral part of any good roleplay sex chat encounter and CamSoda surpasses expectations in this regard. The majority of the cam babes include c2c and 2-way audio in their private chat rates, a few though, will ask for an additional tip to enable it. Check where she stands on this ahead of time so you don't get any nasty surprises.
Another great feature at CamSoda is that it's mobile cam2cam friendly, so if your kinky kicks involve the outdoors - CamSoda is with you every step and groan of the way.
Paying for your play is extremely affordable with rates for a 1on1 adventure starting at just $0.70 a minute, however most camming sessions hit nearer the $3.00 a minute mark. But, what CamSoda has that other sites don't have is the option to record your session and have it saved online in your CamSoda account so you can watch it over and over for no additional charge.
---
LiveJasmin.com
LiveJasmin is all about the beauty and skills of their stunning performers. The women that call LiveJasmin their cam home are leading live sex models specializing in a wide range of services and cover all looks and tastes. Around 1,500 leading glamor models, world-class fetish experts, top porn stars and upcoming adult actresses stream and satiate even the most jaded cam aficionado at this stand-out premium live cam adult chat platform.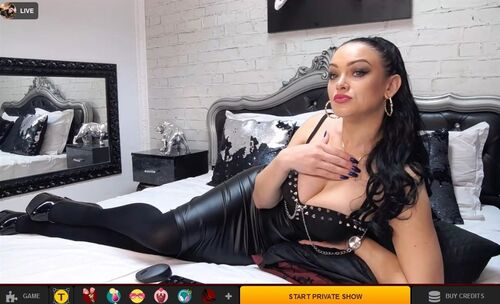 While there is a separate category for the cam stars that like to have fun with their fetishes, most of the gorgeous girls on this site partake in some form of roleplay. To get to those that have marked themselves as queens of kink, BDSM and other playful activities you simply go to the left of the homepage and select the Fetish link from the vertical menu bar. This takes you to all the frisky femmes that like to add spice to a cam adventure.
It's recommended however, to simply go through the gallery of snapshots and if a stunner catches your eye, click through to her private chat room, hover over the video feed and select the small info icon which appears on the top left of the window. A small pop-up box appears with an abridged version of her bio including what she likes to do in private chat. Most will list roleplay in this, along with other kinks such as bondage, SPH, JOI etc. Just a word of warning though, while many feature roleplay as a skill of theirs in private chat shows, this doesn't mean they necessarily have the outfits, or indeed any outfits at hand, so check with the model first if costumes are an integral part of your fantasy.
One of LiveJasmin's edges over other sites is that almost every room streams in a minimum of HD (780p) but today the majority of them are HD plus (1080p) enabled. After all, if you let your imagination run loose - you should at least be able to see it in crystal clear definition.
Prices at LiveJasmin for a sex roleplay chat show stand usually at about $3.60 a minute, though if you look at the new models on the site, or those hosting a time-limited Sale, you'll be able to find plenty of options at a much cheaper rate of just $1.20 a minute. But, be aware these rates don't include cam2cam and dual audio. To use these features you'll need to pay an additional $1-2 a minute for each on top of the advertised rate.
Similar to CamSoda, LiveJasmin also features a mobile-optimized site enabling cam to cam role-play games accessible via your smartphone, tablet or mobile device.
---
FetishGalaxy.com
It probably comes as no surprise to learn that FetishGalaxy is all about one thing and that's... yes fetishes. Every cam room is geared either to those looking to be played with, or those looking for a girl to be their play thing. Each and every cam host is a specialist in their genre, fashioning themselves as either an Educator or Expert (basically skilled in both control and submission) or are dominatrixes or submissives. And every single one is a roleplay expert and fully equipped to make sure your play is carried out to perfection.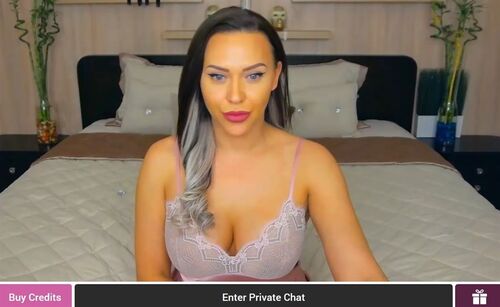 This site is probably geared more to the fans of the lewd lifestyle than swing-by visitors looking for a quick taste of something slightly less vanilla. Roleplay is taken seriously here, it's not just a word game, it's carried through in every aspect of the cam event. At first glance, the cam rooms may seem the generic stylized settings seen in most cam sites, but look further and you'll see almost everyone of them is fully equipped with a range of toys and sexual accoutrements.
Outfits are a major sub-category, so if you're looking to play dress-up, doctor and nurse, boss and secretary or mistress and slave, on the homepage it's just a click away on the top menu bar of options. Other designated sub-genres include leather/rubber/latex, JOI, Findom, Submission, Bondage, etc.
A word of warning though, many of the photos take somewhat of a liberty in what they portray and when you click through into the room, you may be disappointed to find out the model isn't clothed the way she appears in the photo. Many hang out in their open chat rooms in a far more bland setting than their snapshot suggests. But, when the time comes to go 1on1 in a sex roleplay chat show, things will definitely heat up extremely quickly. Don't be fooled by their outward appearance to start with.
Prices at FetishGalaxy for a private c2c game play are cheap, but with a reason. On average shows cost around $2.25 a minute, with the cheapest cams beginning at just $1.00 a minute. All rates are cam2cam and 2-way audio inclusive. The reason these experts charge so little is that streaming on the site is somewhat subpar compared to other sites. Most rooms broadcast in SD with HD being the exception as opposed to the norm.
---
Flirt4Free.com
Flirt4Free is a type of cam cocktail based on a generic premium cam platform mixed with a splash of fetish-centric for added flavor. The site isn't just about hosting kinky cam room options, but it's also a hub for all things fetish and roleplay related. One click from the homepage and you're in a fetish world where decorum and desire merge as users and models share ideas, information and possible play date scenarios in a community powered forum. And yes, it's also got 54 fetish sub-genres categorized so you can easily find the broadcasting bunnies of your deviant dream.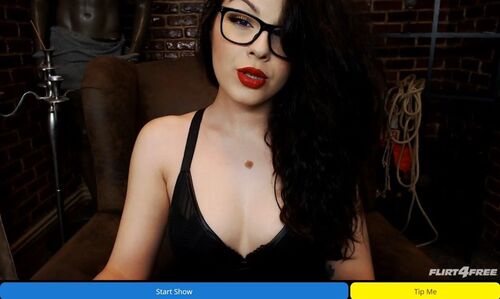 The easiest and quickest way to find the roller coaster roleplay rooms is to access them via the site's Fetish homepage. To get to this you simply hover over the Live Cams link on the top menu bar and select Fetish from the small drop down menu. Now you're transported into Flirt4Free's spicier side of the cam menu which features a dizzying array of fetish groups including roleplay.
Each group features all the models that specialize in the genre and if one stunning sex bomb catches your eye yet isn't online at that particular time you can just go into her room and check her schedule to see when she's next slated to start broadcasting or even better, send her message and set up a play date.
If you have a really specific act you'd like to experiment with, then it's worth posting your idea and requirements on the fetish forum board. Often the models will contact you with you pricing offers to fulfill your fantasy, offers that can be significantly cheaper than their usual cam2cam chat rates.
All rates at Flirt4Free include c2c and dual audio usage and they start from a rock bottom $0.50 a minute, averaging out though at a significantly higher $4.50 a minute. But, if you take the time and contact potential playmates you'll soon find that many of the kinky queens will quote you closer to the lower rate than the average.
Flirt4Free is also one of just a few cam sites that lets you open your cam on your smartphone, tablet of mobile device letting you play make-believe wherever you are.
---
Stripchat.com
Stripchat blends the two worlds of camming into one creating a freemium, but premium looking adult webcam platform. It looks and is used exactly as a leading premium site in as much as most of the rooms broadcast in HD, the site's search engine is intuitive and accurate and the layout is clean and ad free. On the other hand, nudity and explicit entertainment is par for the course in most of the free open chat rooms and for a few tips, the girls will go far out freaky for the enjoyment of all to see.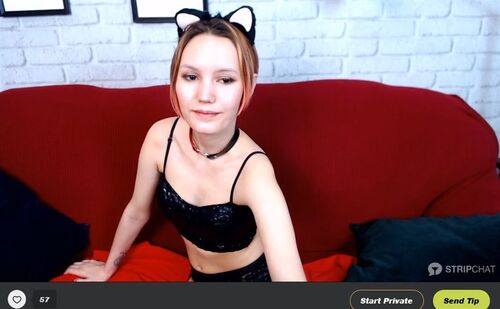 At any one time you'll find between 1,000 to 2,000 performers vying for your attention and they're pretty much of the sexual mentality of anything and everything goes. While the kinks and fetishes aren't necessarily as prominent as in other sites listed in this review, they are there and they are there in abundance. For example, to search out the rooms that like to play make-believe you simply go to the menu bar on the left side of the homepage and scroll down until you get to All Categories. Clicking on this link brings you to an alphabetical listing of every sub-grouping on the site. In additional to the usual selection such as fisting, office, squirting, dirty talk, you've also got role play - but a bit more than just roleplay. It's categorized to sub-genres including Role play MILF, Role play with Granny etc.
Streaming is another strength of this 'have it all' freemium site. Not only will you enjoy a strong selection of HD broadcasting boudoirs but currently Stripchat is the only cam site to offer virtual reality (VR) live sex chat. If you're the lucky owner of a VR headset, then Stripchat is about to take your online sex cam experience to a whole new level.
Before you get too involved with a potential playmate make sure she allows a c2c show, some of them don't. If they do (and the majority do) prices vary wildly. Some girls include cam to cam in their rates, others charge extra and some even double the cost if you want them to see and hear you.
On average, you're looking at some role play private chat enjoyment at the $3.40 a minute mark, but if you go into a few rooms, chances are you'll quickly stumble upon a mistresses or an elf asking just $0.80 a minute.
---
LivePrivates.com
The models at LivePrivates take role playing very seriously. The cam models that practice it aren't just into for the sexual kicks, but they'll immerse themselves (and you) in which ever scenario they're acting out. Many of them come prepared with costume changes, alter-egos at the ready, and a choice of situations that they're obviously experienced and skilled in acting out. You really will get in many cases an x-rated Oscar winning performance. But, just be prepared to pay for the talent, this is no budget-friendly motel you're about to enter.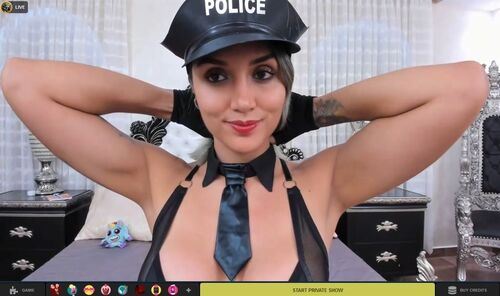 Roleplay is a strong category at LivePrivates. If you go to the menu bar on the left of the homepage and scroll down you'll see a dedicated Roleplay sub-group. Clicking on this brings up all the cam performers that are skilled, and just as importantly, well-equipped to fulfill your secret sex scenario. If, however, none of the streaming roleplay rooms catch your eye, many more of the 1,500 or so broadcasting babes also practice in the genre, but to a lesser degree or only have costumes for certain situation. Check out a girl's bio or message her, who knows, she may just have at a hand the script and clothes for the exact act you're looking for.
Hovering over a photo brings up a live feed from the babe's room. It's always worth taking a couple of seconds to do this as sometimes, the snapshot isn't necessarily representative of what's happening in the cam room that particular day. Sometimes the jail warden, nympho nurse or business women is on a break and you'll be faced with a quite different persona.
Almost all the rooms streaming in a minimum of HD and many upping the ante and broadcast in HD plus (1080p). Just make sure that when the video feed comes through HD is selected. All you have to do is click/tap on the small HD icon on the left of the window.
Prices for all these oscar-worthy porn performances aren't cheap. You can occasionally find a room on sale or featuring a new performer that come in at just $1.20 a minute, but these are the exceptions. Most average out at the $3.50 a minute mark. This may seem affordable, and it is, but it doesn't include cam2cam or 2-way audio. For each of these features you'll need to add an additional $1-2 a minute more.
---
Conclusion
If you're looking for some raunchy roleplay action, the above 6 sites are the best in their relevant fields. From freemium cam sites, to fetish-centric platforms, elite premium cam sites, to popular generic webcam hubs, whichever one is best for you depends on the type of roleplay you're looking for, the quality of streaming you're prepared to settle for and of course how much you're prepared to spend on some 1on1 cam2cam roleplay sex chat.
If you're looking for a bit of everything, low-cost rates, a huge selection of cam models, a range of streaming options and even the ability to take your fantasy on the go or outdoors, then CamSoda is a great place to start.