Pay With iDeal For Private Cam Chat
If you're based in the Netherlands, chances are you're already using iDeal as an online form of payment. Unlike credit cards, with iDeal the money is deducted from your account straight away, which helps you keep those financial reins in check. It also adds an extra layer of anonymity ensuring what happens online - stays online. In this article, we take a look at the top cam sites which accept iDeal, compare private chat show costs, and explain how to purchase site credits/tokens with iDeal.
LiveJasmin.com
If you're looking to use iDeal as a payment method for some 1on1 cam fun, then your first stop should be one of the world's leading premium webcam platforms, LiveJasmin. This site is pretty much the top of the heap in every aspect of webcam entertainment. Its models are the cream of the crop, HD streaming is almost standard throughout the site and its user-interface is probably one of the best we've seen. The only downside is that camming here can mount up to high costs, but we've got a few tips to beat that.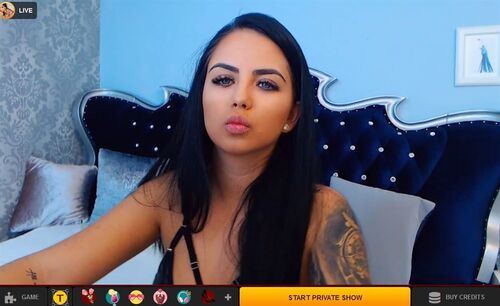 LiveJasmin has around 1,500 rooms broadcasting at any one time and they cover almost every look, age, kink and ethnicity. The only thing they don't have are true amateurs. All these babes are vetted and have to pass a stringent performance level before they're allowed to call themselves a LiveJasmin cam performer.
To buy credits via iDeal all you need to do is to select Get Credits on the top right of the home page (after you've logged into the site as a member). At the bottom of the pop-up box that appears click/tap on the iDeal button. Choose your preferred credit bundle after indicating you'll be paying with iDeal, select your bank and continue as directed. Credits will automatically be added to your account. In addition to iDeal the site also accepts most major credit cards, cryptocurrencies, bank wire transfers and PayPal. If you're over in the U.S, you can also trade in over 100 plus brand name gift cards for site credits to spend on 1on1 chats.
Private cam chat rates aren't cheap at LiveJasmin, but in a second we'll show you how to cut your costs significantly. On average, a 1on1 live chat show will set you back around $3.60 a minute, with the lowest priced sessions starting at $1.20. This may seem affordable at first, but then you'll need to pay an extra $1.20 a minute if you want it to be a cam2cam encounter, and another $1.20 a minute for 2-way audio.
Tip Time:
Before you start a show, it's always worth checking out the girls that are hosting a Sale. Sometimes the models will cut their rates to the site minimum for 24-48 hours, this can result in savings of up to 80% off their per minute rate. And, don't forget to Spin The Wheel before every purchase. You can win prizes including a jackpot of up to 100% extra credits with your chosen credits bundle, ultimately resulting in a 50% reduction in costs.
---
Flirt4Free.com
Flirt4Free, like LiveJasmin, is a premium live cam site, except this platform has an added mission to spice things ups with a bit more involvement. In addition to the gallery of hot models looking for a new partner to play with, it also features a comprehensive micro-site which hosts a community-powered forum, articles, news and 54 categories dedicated to sub-genres of kinky acts.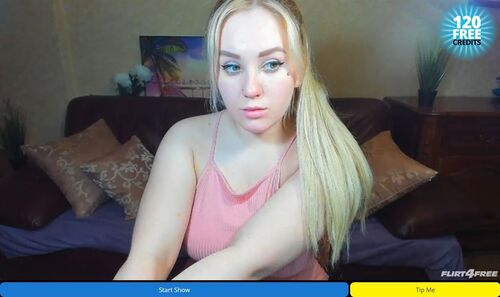 Day and night the site has between 400-600 babes broadcasting and all competing for inclusion in the platform's monthly Top 20 Models list. These are the girls that like-minded webcam fans have voted as their fave femmes and is a great place to get intimately acquainted with the world's most popular cam performers.
To buy site credits using iDeal make sure you've first logged into the site as member. Next step is to click on the Credits button located on the top right of the homepage. On the bottom left of the pop-up box select the Change Payment Method. Choose iDeal from the list of payment options and select your preferred package of credits. Then input your email address and continue by pressing submit. Select your bank from the list that comes up, and complete the transaction as detailed by your bank. Flirt4Free also accepts most major credit cards, cryptocurrencies, bank wire transfer, Sofort Banking, PaySafeCard and PayPal. And, like LiveJasmin, for those based in the U.S you can redeem most brand name / store gift cards for credits to use on the site.
Unlike LiveJasmin however, all cam rates at Flirt4Free are inclusive of cam2cam and 2-way audio. Average rates come in at around $4.50 a minute, though if you're lucky a new performer may catch your eye and some of them start off by asking for the site's minimum of just $0.50 a minute.
Tip Time:
On the bottom menu bar of the homepage there are links to Promos and Deals. The promos feature the site's monthly promotional offering. However the Deals are coupon codes posted by the models themselves that you can use when entering a paid-for private session with them. The codes give you extra minutes in a show, sometimes even doubling your time. For example, you can pre-purchase a 10 minute show with the cam babe, enter the code and receive 20 minutes with her.
---
SecretFriends.com

Some of you may be looking for a European sweetie, someone close to home that speaks your mother-tongue. Others, may be looking for a platform where you can meet and chat to other live cam aficionados, swap notes and see what they recommend or not in the webcam world. Others may be on the hunt for a cam site that has additional features such as naughty movies, games and a social networking forum. No matter which group you belong to, SecretFriends is the answer.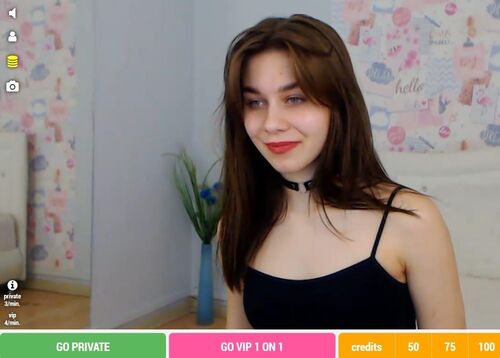 SecretFriends doesn't have the largest selection of cam models, around 100 or so are streaming at any one time, almost all of whom are from Europe. The site also has a huge library of non-PG videos, some of them dating back half of a century, if historical action is your thing. It also has a forum where models and viewers can meet outside of the cam rooms and discuss anything from erotica to current events.
SecretFriends is headquartered in the Netherlands, so it's no surprising that iDeal is one of it's most popular payment option. To buy tokens using iDeal you simply log in, and then click on the tokens symbol on the top right of the homepage's blue menu bar. In the Checkout box you tick the iDeal option and confirm by selecting the green Proceed to checkout button. You then choose your bank from the options listed in the scroll-down menu and complete the transaction process. SecretFriends also accepts: major credit cards, Sofort Banking, PayPal and UKash.
Rates for a private cam show are pretty standardized. Not all girls charge the same, but most come in around the $3.00 a minute mark for an exclusive cam2cam show. Some are slightly cheaper and others offers lower rates if you don't want it to be a c2c experience. You can find a non cam-to-cam private show (though others can peak in at what the model is doing) for $1.00 a minute.
Tip Time:
If you're a gambler, try playing of the site's casino-themed games. There's Blackjack, 5-card Poker, a Wheel of Fortune, a Slot Machine, even Scratch Cards. Each game costs a credit or two to play. Prizes are given as site credits, with a jackpot of 1,000 credits on most of them. You're not guaranteed a win, but more times than not, you'll come away with a few extra credits to spend on chats.
---
XLoveCam.com
Similar to SecretFriends, xLoveCam is a European based cam site featuring hot amateur and semi-pro live porn performers from across Europe. If you're looking for a girl that doesn't believe in boundaries, speaks your mother-tongue (mostly Eastern and Western European languages) and you want to pay as little as possible for a private cam chat date, then we recommend you take a trip to the temptations that await at xLoveCam.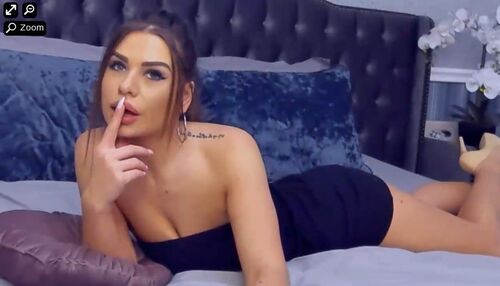 If a spicy certain someone is on your radar, this site probably has the best selection of any iDeal friendly webcam offerings. Bawdy babes from Britain, seductive submissives from Spain, French Femdom mistresses, they're all here and looking for a new play pal. And if you need an added incentive, prices are some of the lowest you'll come across at a premium cam platform. However, low prices come at a cost, and here it's the broadcasting quality. Most are still SD streamers so you may have to hunt around a bit until you find an HD honey.
xLoveCam actively encourages users to purchase credits via iDeal. Once you're signed, click/tap on the yellow Add Credits button on the far top right of the homepage. Then select the iDeal option and choose the credits bundle that best suits your budget. If you're paying with iDeal and select an option of €150 and over, the site will comp you 8 free explicit videos from the model of your choosing. You then are transferred to a payment processor, where you select your bank and complete the transaction process. xLoveCam also accepts; major credit cards, PayPal, PaySafeCard and bank wire transfer.
As we mentioned, private cam costs at xLoveCam are attractively low starting at just $1.10 a minute and averaging out not much higher at $1.80 a minute. All rates include the use of cam-to-cam and dual audio.
Tip Time:
XLoveCam is a premium site which means no full-on flesh or explicit fun and games in a cam girl's open chat room. However, if you visit on a Monday most of them take part in the site's Topless Monday, where they hang around with no clothes on from the waist-up. A great way to start the working week.
---
Conclusion
If you're based in The Netherlands, these iDeal friendly sex cam sites are all great options in themselves, each with their own unique benefits and offerings. Though, if we have to choose one above the others, then LiveJasmin would be it.
This site has great HD streaming options. Their models are the A-listers of cam performers and the site makes it extremely easy to find your preferred kink if that's what you're looking for. While prices can be high, we've detailed a couple of cost saving tips that'll make your private cam date a truly affordable pleasure.