LiveJasmin Review - Private Chat Perfected
Last updated
January 09, 2021
LiveJasmin is easy access to beautiful models performing in fast streaming webcam rooms over crisp high-def broadcasts. The site has become the premiere institution in the world of online camming. Other webcam sites look to it for inspiration and work to emulate its success. And performers clamor to become among the models showcased on the site.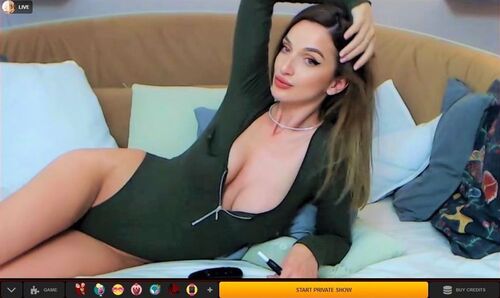 For webcam models preferring to perform during 1on1 private shows, this is the platform that the most talented and beautiful ones seek to find themselves on. LiveJasmin does not offer any free access to nude or sexually explicit shows. This is a Premium site with open access to the public rooms of all models not engaged in a private chat.
In Brief
Established in 2001, LiveJasmin had modest plans, and opened to the Hungarian market, only. It didn't take long for the rest of Europe to show it's appreciation for beautiful women from Hungary. And, just a couple of years later, LiveJasmin set its sight on the global marketplace for live porn, by hosting performers from all over the world, and providing the site in a multitude of languages.
Today, the site is a leading brand in online adult video chat. At any given time of day, there will be some 1000+ models actively performing in their webcam rooms. While the majority are female, there are healthy contingents of both male and transgender models. Each model is presented with professionaly produced glamour photos sets and video teasers.
All webcam broadcasts are streaming in at least the minimum for high definition. Cam2cam activation of your own webcam is included in the price paid for a private chat. And, LiveJasmin is among the few sites that enables cam2cam while accessing it over a mobile device.
All in, LiveJasmin is a no-nonsense site. It's hyper-focused on the presentation of its performers. There are no extraneous features or gimmicks that distract you away from the site's collection of gorgeous and talented models. This a premium site that wants to deliver intimate encounters in private. So, while it's free for basic members to chat with performers in their open chat rooms, there won't be any explicit action or nudity until you request to take a model into a one-on-one session.
The Webcam Models
The majority of the models to be found on LiveJasmin are from Europe. Using the search Filters, you can sort all online and offline models by region. The available regions are North America/UK/Australia, Europe, South America, Asia, and Africa.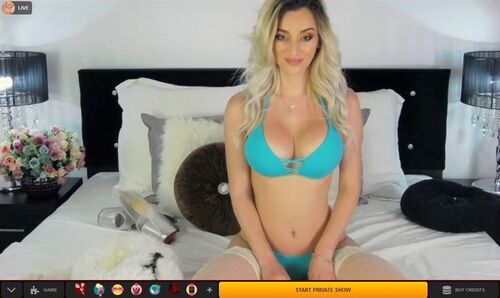 Within the three main categories for Girls, Boys, and Transgirls, there are sub-categories for Lesbians and Couples. And, some girls are only on the site for sexy chatting. They don't get nude. These girls are hanging out in the Hot Flirt category.
The Girls
LiveJamsin sets a standard for personal and ambient presentation. Most girls are dolled up and looking glamorous while operating out of polished bedroom settings under studio lights. This is a home for professional performers, and those working toward becoming just that.
The Boys
Sexy hunks, dainty twinks, hairy bears, and gym rats help to make up the core selection of male talent on the site. Most boys classify within the Gay category, but there are some who perform as Straight male models.
The Transgirls
Male to female transgenders are in high-demand here, making up one of the most active categories on the site. The majority of these beautiful creatures are from Asia, with South and North American tgirls making up the rest.
Chat Room Features
When a girl is in her open chat she is available to flirt with all chat room visitors. In the open room you can review her profile to get her biographical details and discover what acts she is willing to perform in private. You can also send tips, called Surprises, take a snapshot of her, vote her up in the models rankings, or just simply add her to your collection of Favorites.
Going Private...
When requesting to start a private session, all the same features remain available, with the Start Private Show button being replaced with quick access buttons to starting an ice-breaker Game, and initializing the Cam 2 Cam and two-way Audio features.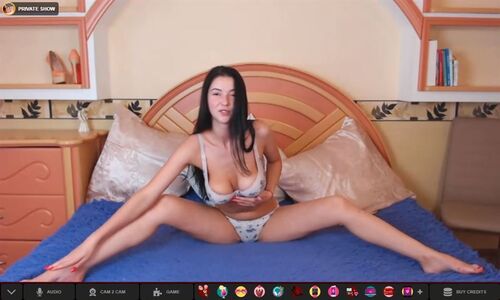 Show Types
While private shows are ideal, there are other types of shows available, starting with the models' free chat time. But, to begin to enjoy the unlimited free time, you'll need to have created a username account. Doing this only requires an email of yours. Once signed in, you'll have unrestricted access to any online model not already in a private show. Taking things further, toward getting a taste of what happens in private, you can join a group VIP show for cheap, or use some Peeks to get a quick anonymous glimpse into a private performance.
Free Chat
Any girl not currently engaged in a paid-for show will be hanging out in her open chat room. She'll be busy chatting it up with any visitors to her room, or she may just be laying about, letting her sexiness do the talking. This time is best used to get to know the model. Use it to ask her anything.
Private Chat
One-on-one with the girl of your choice. This is the whole point of why these girls do what they do. Being flirty in the Free Chat is fun and all, but these ladies come online because they're waiting to perform for someone like you. Someone looking for the wet and steamy encounter that only a private show can deliver.
VIP Show
Book a spot for a group show for only those that have contributed the minimum to the Credit Goal set by the model. Find the VIP Show category to see all models currently in VIP mode. Contribute to the goal to get the show started. If the show doesn't meet the desired tip goal, then the show is canceled and you won't be charged.
Peeks
Peeks give you a 20-second voyeuristic peep into an ongoing show. You'll only get to see the show she is giving to another member in private. You won't be able to engage with any text chat during this quick peek. When registering on the site with only your email address, LiveJasmin will gift you 10 Peeks for FREE! Use them to get a taste of what to expect for when you have your own private time.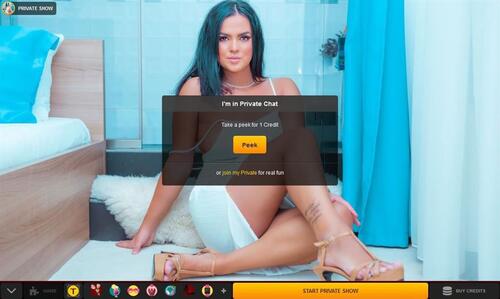 Webcam Broadcast Quality
All rooms stream in at least the minimum to qualify as a high definition broadcast, at 720p. You may come across a lesser quality webcam if you're looking through the Newbie models, of if you've sorted out only the low-priced rooms. Many girls who are starting out fresh on the site might not yet be up to the broadcast standard that would be expected of a seasoned webcam performer.
In the HD category you'll see the rooms that have the option to further increase the quality of the broadcast. In each room, there will be a toggle switch to activate the higher stream rate for that room.
Mobile Device Interaction
LiveJasmin is great for sex chatting over a mobile or tablet device. The site works best on either the iOS or Android operating systems.
While there is a LiveJasmin App to install, there is no need for it. The mobile site itself is responsive to the device accessing it. The interaction is clean and navigation is a breeze. Tap on the menu options to see category selections or to run your own keyword search. Or, just start scrolling through the hundreds of online models. The App would be for those that want to get notifications for when favorited models come online, or when special events are announced.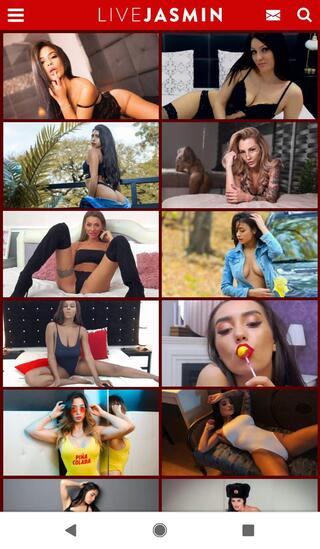 When entering into a webcam room, all the same chat room features that exist during the desktop experience, are also available. Except on a mobile device, you have the added feature of being able to swipe through the models. The swiping feature moves faster through the online and available girls than any other method of searching for any particular girl. Just keep swiping until someone catches your eye.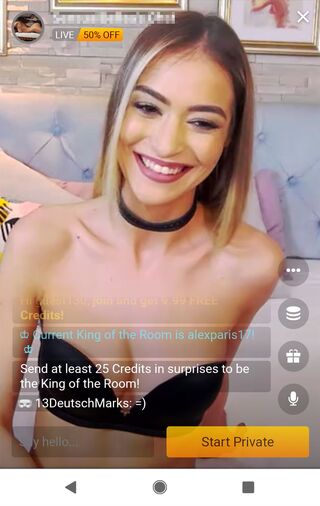 Additionally, LiveJasmin is among the few sites that enables its members to enter into a webcam-to-webcam interaction over a mobile device. Your cam girl will be able to see you too. And while cam2cam over a desktop or laptop is included in the price paid for a private chat, on a phone, it will cost an additional LiveJamsin Credit or two.
Registration
Create a username and submit a valid email address and you'll be gifted free access into ongoing private shows. You'll get 10 Peeks to use to get a voyeuristic look into what happens during a private show. As you're looking around the galleries of online performers, you'll see some with an indication that that model is currently entertaining in private. You'll be offered to take a peek into that show, instead of being able to request a private. Also, in the main menu, there is a Private category. Go here to see all the models presently occupied. When you use your Peek, it will give you access to the ongoing show for only 20 seconds. You can continue using your Peeks on the same show, or spread them around. These Peeks are also available to Credits holders, and they cost 1 Credit each.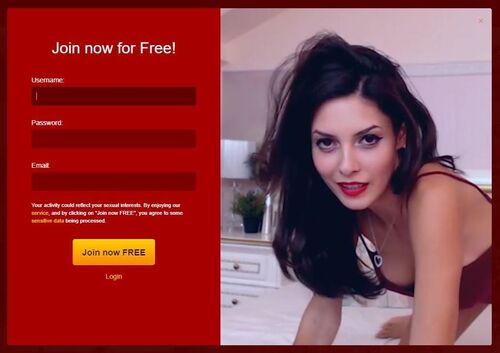 If you go a step further and validate your Credit Card, LiveJasmin will gift you 9.99 Credits to use how you wish. If you spend these Credits on the cheapest rooms available on the site, then you could have 10 solid minutes of nude and explicit sex chat in private. Or, if you want to select from among the showcased models, you could get a good 2 to 3 minutes in private.
LiveJasmin Credits Packages
By default, the menu of available Credits packages shows for purchases made with a Credit Card. If you change the Payment Method to another, like: PayPal or Bitcoin, then the number of, and pricing of the packages changes. If you're flexible in the type of payment methods you're ready to make, then play around with the options.
Some people look for the added safety and security that PayPal promises. Or maybe you've got your hands on some Bitcoin or other cryptocurrency, and seek to enjoy the pure anonymity that these methods provide. With Crypto payments, you'll see a field to create your own Credits package purchase, not to exceed 5000 Credits.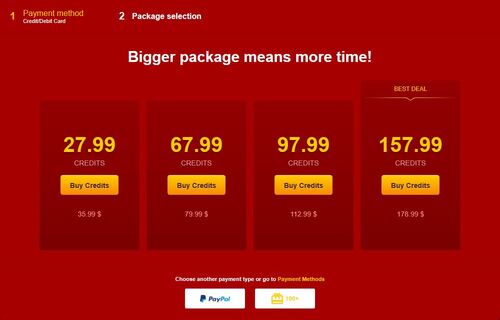 Holding Credits in your account is the first step toward getting some attention in the open chat rooms. The models on the site know which members are holding credits, and they may not be quick to reply to a user that is trying to chat with them, if they see the user is just a 'site visitor' without no bank in their roll.
Payment Methods
Depending on your geographic location, some of the payment methods listed here may not be available.
All major Credit Cards: Mastercard, Visa, Diners, Discover, American Express, JCB
Gift Cards: Best Buy, Costco, Ebay, Foot Locker, Guitar Center, The Home Depot, Target, Walmart, 50+ more gift cards
Cryptocurrencies: Bitcoin, Ethereum, 50+ more altcoins
Bank wire transfer
Webmoney
Skrill
PayPal
Each payment method offers slightly different prices for the Credits packages on sale. After selecting your method, you'll see the rates adjust to the selection.
Prices
The following rates are calculated from the non-discounted, averaged cost of the site currency.
| | |
| --- | --- |
| Sex Chat | Costs |
| Average Rate/Minute | $3.60 |
| Cheapest Rate/Minute | $1.20 |
| Most Expensive/Minute | $12.00 |
| VIP Performances/Show | $2.40 - $6.00 |
| Peeks | $1.20 |
With all the deals and discounts LiveJasmin offers its members throughout the year, it's possible to get what you want for much less than theses prices presented here.
LiveJasmin's Club Elite Program
The more active you are in private sex shows, the more points you attain toward reaching higher status levels.

The only real benefit to this is that it helps the models know who to pay more attention to. When there are an untold number of chat room visitors clamoring for their attention, the members with a higher status will conceivably be more in a model's favor.
Customer Support
Live Support, Phone, and Email customer service are available at all hours of the day. The quickest way to reach a service representative is through the Live Support. Response time is most often immediate.
Positives and Negatives
Positives
An impressive selection and quantity of performers
New models joining all the time
Free public chat rooms
High-def streaming rates: HD720 & HD1080
Mobile and tablet access
Cam2Cam over a mobile device
VibrayToy, tipping buzzes her sex toy
Model profiles with free pictures and video promos
Create and complete your own personal bio
Manage account privacy settings
Smart search and filtering features
9.99 Free Credits with a credit card validation
Trusted payment methods available
Multiple language support
Fast-acting and instructive customer support
Negatives
No community forums or message boards to share and inquire with other members
No nudity is permitted in the public chat rooms
Some models have a limited command of English
C2C and 2-way audio cost an additional credit or two, each
Not many 'amateurs' camming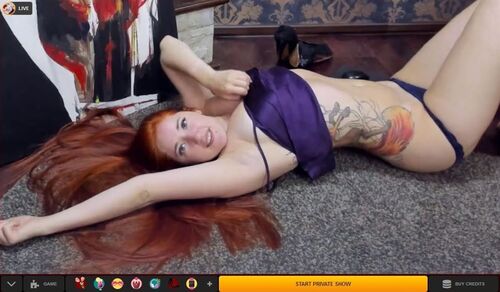 On The Whole
LiveJasmin is at the pinnacle of its game. The world of hardcore live porn was forever changed when the site first introduced itself. Today, its many competitors work to follow suit in its wake of innovations and feature enhancements.
Though this is a premium site where any real xxx action happens only in private, there still is much to enjoy for free. All unoccupied performers are available to chat with while they wait to be taken into a 1-on-1 session. Each model has her own free picture and video teasers. When registered, a member can begin adding models to a preferred list and be notified when their favorites come online. And of course, there are the 10 free Peeks that all new members are gifted.
After you've tested out the site's full functionality and tasted a sampling of the talent, then we feel confident that by choosing LiveJasmin to be your foray into private webcam shows, you would have chosen wisely.