9 Best Private Cam Sites for Sex Chat On a Budget
Published
November 17, 2019
When you want some genuine alone time with a performer without breaking the bank, then these are the web's leading cam sites for cheap private sex shows. Nowadays, just about every live porn site offers some form of free chat, but the shows are either tip-driven (and can end up costing a fortune just to be recognized and rewarded), or they're tame by nature - and totally lack full nudity. We've lined up the net's most optimal adult cam sites, to get you started with confidential sex chats on a shoe-string budget.
CamSoda.com
CamSoda has all the makings of a premium chat site, with its high definition stream quality and 2-way video and sound capabilities. But in reality, it's a true freemium cam site with close to 700 active chat rooms at all time of the day, showing many lovely ladies completely nude. You don't get charged to watch these online temptresses perform, as the rooms are 100% entrance-free.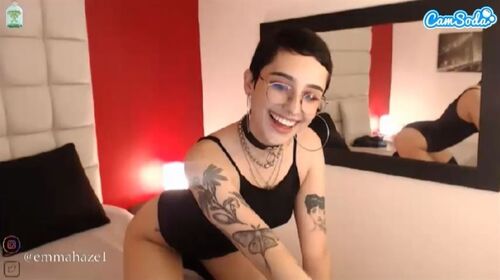 There's no arguing that it doesn't get cheaper than watching a model perform in a free sex show. But here's the thing - unless you're a tipping member, you only get to watch and don't have any say in guiding the model's movements or directing her performance.
At CamSoda, not only can you find cheap private sex shows, but in most instances the models actually include cam2cam and personal show recordings, for free. On average, closed 1-on-1 sessions are priced at $3.00 a minute. However, as a cost-conscious user you'll be happy to learn that this site also has cheaper chat rooms that begin from super-low rates as low as $0.70 per minute.
As you can't filter for performers by price, browsing CamSoda's New models is guaranteed to get you to some of the site's most affordable video chat rooms.
And with the lowest-priced Tokens package going for just $5.99 for 50 Tokens, you'll quickly see that CamSoda has one of the least expensive buy-ins for cheap private sex shows found anywhere online.
CamSoda offers its members many secure forms of payment, which include: Credit Cards, PayPal, Cryptocurrency, Wire Transfer and Check. Registration is simple, with no credit card required. You can also pay to become a Premium Member for $19.95 per month. As a VIP member - you get to enjoy a clean AD-FREE interface; the ability to adjust the tip volume; private messaging rights with any cam girls of your choosing; anonymous Tipping and Chat/Stealth mode; and you also get a once-off welcome gift of 200 free Tokens.
---
Flirt4Free.com
Flirt4Free is in essence a premium adult cam site with a number of innovative ways for you to connect with its estimated 600 daily performers - in both semi-private and full-private explicit video chat. And it also happens to have a number of open tipping shows with full nudity, which you are at liberty to spectate (as a guest or member) totally for free.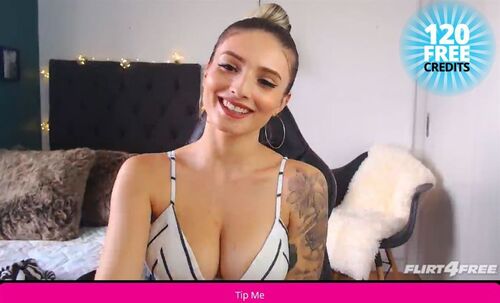 Step into most live porn sites, and you'll quickly see that in the majority your choices for paid chat are somewhat limited. This isn't the case with Flirt4Free - which just happens to have more show types than any other sex cam site online, and many rooms that play in high definition.
Besides for confidential 1-on-1 performances, Flirt4Free also offers its members Multi-User Chat and Group Shows which are both semi-private sessions, where you get to watch the model perform as part of the crowd. If you initiate a multi-user chat, you can then go on to activate your webcam. While other members may be in the show, they can only watch the model; they can't see you. The upside that this mode of chat has over full-private shows, is that they usually have a much lower rate per minute than Private Chat, making it a fantastic option to save money.
On Flirt4Free, private sex shows average at $4.50 per minute; and the cheapest 1-to-1 performances that we could find cost a rock-bottom price of just $0.50 per minute. To sweeten the deal even more, all paid private video chats include 2-way video and sound - with no additional fees required.
And with this forward-thinking site's browsing filters, finding the inexpensive models isn't a problem. Click on the View By drop-down list, and then select the filter labelled Prices. This will rearrange the main viewing gallery according to show costs.
Flirt4Free accepts many payment types including Credit Cards, Cryptocurrencies, PayPal, Bank Wire Transfers, Gift Cards, Giro Pay, Sofort Banking, PaySafeCard, and SafetyPay. Take note that not all of the above pay methods are available from every geographic location. The cheapest priced package sells at $5.00 for 45 Credits; new members can also get 120 FREE Credits (1-time offer) for authenticating their credit card only.
---
LiveJasmin.com
LiveJasmin with its manicured chat rooms, high definition video feeds and heart-stopping sex shows, is possibly the most celebrated live porn site on the planet. It's a true premium site, which means that 1-to-1 sex shows with full nudity only take place in private. And with well over 1000 stunning cam girls online at any given time, members truly have an endless choice of active models to pick from.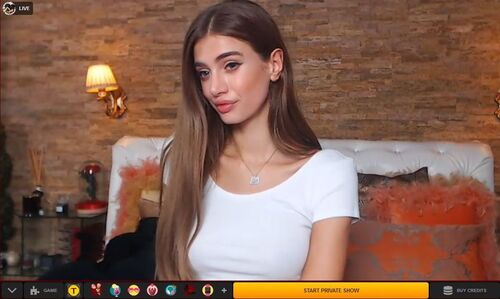 At LiveJasmin, the webcam models are all professionally coached in the arts of camera-seduction. And they always seem to broadcast from the most immaculate settings, complete with film-studio quality lighting and camera gear. The smallest camera permitted is HD 720p, though many models choose to show in Full 1080p HD. Here, the format is kept simple; you can meet and interact with any girl, who isn't presently engaged in a private chat or a VIP group show.
Not only are you able to go private with 2-way video from your desktop, LiveJasmin remains part of a few elite sites where you're also able to experience private cam-to-cam shows from your mobile phone. Cam2Cam and 2-way audio are both premium services and are charged for (1-2 Credits) extra, and both of these premium chat features are guaranteed.
Yet, despite all of its bells and whistles plus ongoing member benefits - it still remains a top site for high-end low-cost private sex shows.
On average, expect to pay $3.60 per minute for a private viewing. However, when you include the services of 2-way video and sound - it could make your private chat slightly more expensive. The cheapest priced HD chat rooms that we discovered for 1-on-1 encounters in private, go for a budget-friendly $1.20 per minute.
Finding the cheaper chat rooms is easy, as you can use LiveJasmin's advanced search tools, and specifically filter for models according to the very convenient Price sub-category.
LiveJasmin accepts many types of payment including Credit/Debit Cards, PayPal, Skrill, Cryptocurrencies and you can even pay for live porn with branded Gift Cards. New members can get up to 9.99 bonus Credits on their 1st purchase, and then once again up to 9.99 bonus Credits after every 6th purchase of the same amount. Newly signed members are also given 10 free sneak-peeks, and can also score a one-time gift of 9.99 FREE Credits - you need only validate your credit card.
---
ImLive.com
ImLive is well known for its diverse collection of amateur and professional chat hosts, and has a mix of high-quality standard definition (SD) plus high definition (HD) webcam feeds. And with years of broadcasting experience, added member benefits and periodic freebies, extra activities, and a simple Credit exchange rate - ImLive continues to be a popular choice for low-cost sex cam shows in private.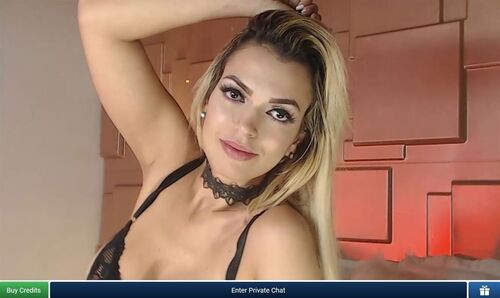 ImLive is yet another authentic premium site with many unique features, like the Multi-viewer and Group Cams. And with between 600-800 hosts online at any time, there are plenty of amateur girls available for anonymous 1-to-1 live sex shows.
While the public rooms offer Free Video Chat and are open to guests and members alike, only registered ImLive users actually have messaging rights.
All Live Sex Video Chats include cam2cam and 2-way sound at no extra cost, and the 1st 20 seconds of any paid chat are 100% free. What's more, you save even more money - when you opt to pay for either a 30 minute or 60 minute discounted private show.
In general, a private 1-on-1 encounter with an average host will cost you $2.25 per minute. However, the cheapest private sex cams start from $1.00 per minute. To find models with competitive rates simply use ImLive's set of advanced search tools, and then adjust the Price slider to suite your pocket.
ImLive accepts payments from all major Credit Cards, PayPal and PumaPay. And new members can score 30 Bonus Credits on their very first purchase (1-time offer). You can also get an additional 15% off by shopping with PumaPay. ImLive runs one of the best non-paid loyalty programs in the business, and members who reach VIP status get to enjoy the biggest benefits and the greatest discounts that the site has to offer.
Overall competitive rates coupled with free 2-way video and sound, is what still makes ImLive one the cheapest cam sites online for private strip shows with sexual performances.
---
Stripchat.com
As a freemium site, Stripchat has an open webcam platform which permits anyone to set-up as a live porn broadcaster. It offers both SD and HD camera feeds, and is the only video chat site to offer a substantial amount of VR cams. In such, there are literally 1000s of explicit chat rooms that present with every look, gender, age and fetish fascination that you could conceivably imagine.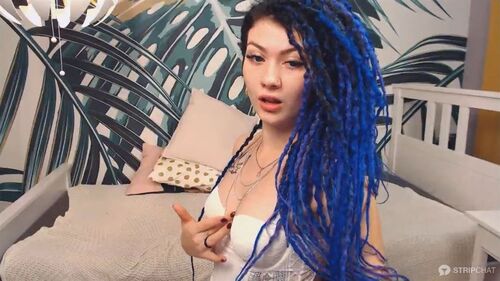 Generally speaking, Stripchat is a bit more expensive than comparable free sex cam sites, but it has a far better system for indexing its models, and you also get a much cleaner user-interface.
Stripchat features open chat rooms where girls can often be found giving spontaneous sex shows complete with full-nudity, and more often than not - using interactive sex toys. If you haven't already signed-up, you will be confined as a spectator; sending messages to the models are site privileges reserved for registered Stripchat members only.
In a Private Chat, other members have the ability to spy in on your show, but they'll only get to see how the model performs - they don't ever see you. When you pay for a Cam2Cam Chat, you get a totally private viewing with the added benefits of a 2-way video show production. The costs for a cam2cam session are usually higher than for a private chat, however there are some girls that charge exactly the same amount for either.
Fees for 1-to-1 private video chat fall across a wide pricing spectrum. The going average rate for a number of live sex shows stands at roughly $3.40 per minute. You will see that the budget chat rooms are priced much lower, and begin from $0.80 per minute.
Stripchat welcomes payments from major Credit Cards, PayPal, Skrill and a number of different Cryptocurrencies. When you buy certain Tokens packages, you get given discounts; the higher the bundle value, the greater the Tokens bonus kick-back. This progressive cam site runs daily raffles and rewards a lucky member with 50 free Tokens every hour.
---
LivePrivates.com
LivePrivates is an executive live porn site complete with free chat, HD video feeds, a variety of gorgeous webcam models, and a specialty section for hardcore fetish enthusiasts. It's yet another premium cam site, so you only get to experience full-nudity in paid 1-to-1 sex shows. In spite of this site's upmarket appearances, you certainly don't need to be a high-roller to walk through its doors.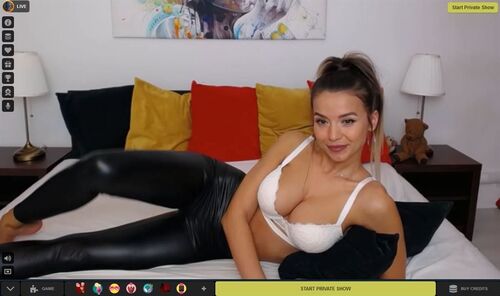 At LivePrivates, the girls have all been primed to deliver seductive and enticing performances. And with over 1000+ picture-perfect models available and at your service, members truly have the creme of the crop to pick from. It's another top site with exceptionally high broadcast standards; the lowest camera feed allowed is HD 720p, though in the majority the girls prefer to stream in Full 1080p HD.
Just like on CamSoda, you can enjoy a private cam-to-cam show from either your desktop or mobile phone, except on LivePrivates this premium service for mobile cam2cam incurs a separate charge. 2-way video and 2-way sound are both premium features that cost an extra per minute, but these 2 additional chat services are also both 100% guaranteed.
But despite the site's many opulent elements, it still factors as a popular premium site for cheap sex cams.
In general, you should anticipate rates of $3.50 per minute for private 1-on-1 sessions. But when you add the services of 2-way video and sound, the costs get elevated another dollar or two per miinute. The least expensive rooms that we uncovered for private webcam chat, were competitively priced at $1.20 per minute.
Sourcing chat rooms which cost less is a painless exercise. Simply use the convenient Price filter found in the site's set of advanced search tools - which will get you to the cheapest performing models the quickest.
LivePrivates welcomes many forms of payment which extends to Credit/Debit Cards, PayPal, Skrill, Crypto Coins, along with over 100+ branded Gift Cards. New members can receive up to 9.99 bonus Credits on their 1st purchase, and then again up to a 9.99 bonus after every 6th purchase. As a new member - you are also given 10 complimentary 20-second peeks into ongoing private shows, plus you can also score a (1-time) gift of 9.99 FREE Credits just for verifying your credit card.
---
Cams.com
At Cams, you can choose to either direct models in open tipping shows or in more intimate 1-on-1 exclusive viewings. It's yet another quality webcam site with exceptional broadcast standards. And of the 500-600 available girls, many of them can be seen flirting, and at times often naked and already performing from clearly indicated HD chat rooms.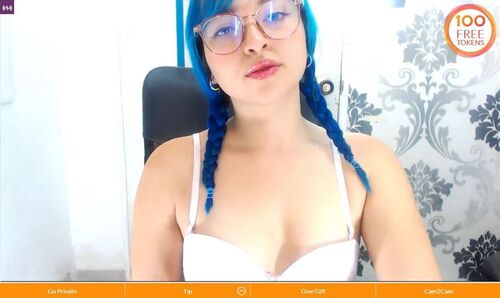 Cams separates itself from the pack with a patented interactive feature - which is unique to this site. Connexion mode enables you to sync your Lovense Max sex toy, to the model's Lovense Nora; this way you can experience real-time virtual cyber sex.
When you pay for a private sex show, it excludes both the cam2cam and Connexion features which roughly doubles the price.
And with the Buzzmode feature, you can tip the model (buzz her sex toy) simply by clicking anywhere on the play-back screen of her live performance - irrespective if it's an open show, group show, or a private 1-to-1 encounter. While tipping costs a bit extra, it's a great way to show the model appreciation and possibly earn favor for future private sessions.
Private sex shows average out at $3.00 per minute (not including cam2cam), but you'll also come across cheaper chat rooms which start at $2.50 per minute. At Cams, you can choose to sign up for individual model Fan Clubs, where you not only get custom videos for free, you also get a savings of up to 70% on all of the model's live private shows.
Cams accepts most international Credit Cards and Fax/Mail Payment payment. You choose from 4 different priced bundles, and the more Tokens you buy - the cheaper they cost.
Plus, as a new member all packages come with a bonus of 100 Free Tokens (once-off), irrespective of which package you pick.
---
Sexier.com
Sexier is a luxurious live porn site, that will appeal to anyone looking for private cam2cam chat on a budget. This site has loads of broadcasting experience, a fantastic line-up of 600-800 amateur performers daily - and these days the grades of the video play-backs seem to have improved and range from high-quality standard definition (SD), right up to high definition (HD) webcam feeds.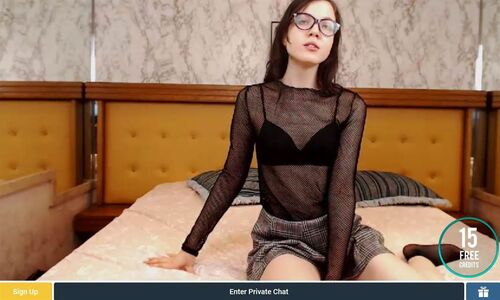 It's another one of those sites that has open video chat for free, but you'll need to pay for a private 1-on-1 viewing if you so desire an explicit show with full nudity. And unless you're a registered member, you won't be able to chat with the hosts in their public rooms - as they've restricted messaging rights to signed-up members only.
Fortunately, sign up is an easy procedure with no credit card needed and is 100% gratis. More so, when it comes time to finding the less expensive chat hosts, Sexier provides a solution with its advanced search and handy Price filter. You can set the price slider with the minimum and maximum amount of Credits that you're willing to spend on closed 2-way video shows.
At Sexier, every paid performance includes the premium chat services of cam2cam and 2-way audio communication, for free.
When it comes down to costs, private 1-to-1 shows average out at $2.50 per minute, with the cheapest chat rooms available at even lower rates, starting from just a $1.00 per minute.
Sexier is set up to receive payments from international Credit Cards, PayPal and PumaPay. New members can unlock up to 15 bonus Credits on their opening buy-in (once-off offer). And when you use PumaPay, you get rewarded with an extra 15% off.
Sexier also runs an excellent loyalty program, where member benefits and kick-backs increase exponentially as you climb through the different membership tiers.
---
xLoveCam.com
xLoveCam is mostly populated with European models, but also features webcam girls from other parts of the world. It's yet another premium site at its core, and therefore nudity is restricted to the paid private encounters. Except for Topless Mondays, where many models can often be seen in their open chat rooms, with their naked breasts proudly on display.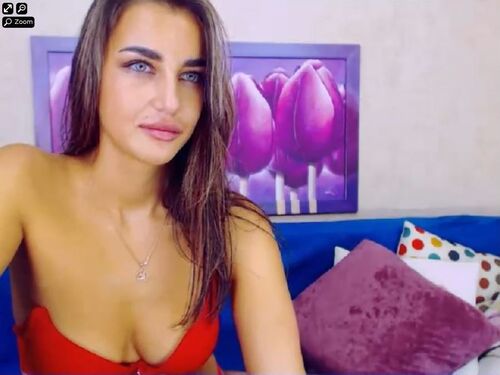 With a model count of approximately 500+ online at any given time, there are plenty of good options for finding inexpensive private cam shows. While xLoveCam features high definition (HD) chat rooms, it also strives to successfully compete in the low-cost sex cams arena; it would therefore appear that this site has restricted its webcam feeds to HD 720p.
At xLoveCam, all paid viewings include cam2cam and 2-way sound as part of the private show rates.
When it comes to finding the models with discounted rates, xLoveCam has excellent browsing tools which includes diverse categories and helpful search filters. Simply use the Rates filter to specify for models according to costs. Here you'll find the cheapest chat rooms that the site has to offer.
xLoveCam's private sex shows average at $1.80 per minute. However, the most inexpensive shows with cam2cam that we could find were at rates of $1.10 per minute. And just like CamSoda, you can choose to have your private 2-way video show from the comfort of your mobile phone or tablet - at no additional charge.
Every paid show on xLoveCam is charged for in Credits; the rate is equal to $1.00 for 1 Credit. The fees in other monies will depend on the current exchange of your local currency. And you can choose to pay with Credit Cards, PayPal or Paysafecard.
Considering its HD chat rooms that load fast and quick, and its private shows at just a little over a dollar per minute, XLoveCam is fast becoming a one of the most popular cheap European cam sites found online.
---
Conclusion
No matter if you're just starting out and taking the cautious approach with your cash or you're a seasoned user, who happens to be a frugal spender - we believe that these are the most prospective cheap cam sites for high-class adult entertainment.
Our advice is to pay them each a visit, and to test them all out. Check out each site's options for private 1-on-1 sex shows, along with their specific sections for discounted models. This way you'll be able to assess for yourself which live porn sites attract you the most, and which of them best cater to your budget requirements.
Our leading site for cheap private sex cams is CamSoda. Taking into consideration that it's an HD video chat site with tons of hot girls; 200+ different model categories; private 2-way video chat capabilities for both desktop and mobile; cam2cam services included in most paid performances; and private shows from just $0.70 per minute - this site definitely takes the checkered flag for those looking for private 2-way video shows without draining their bank accounts.