Top 6 Adult Cam Sites That Take Debit Cards
A debit card is a financially savvy way to keep track of your spending on all those extraneous purchases. If you buy something with a credit card, the money is only deducted from your bank account at the end of the month or whenever your card balance is paid off. Debit cards on the other hand work like cash, you charge to the card and the money is immediately deducted from your account. The following 6 sites all accept debit cards and all offer the cream of the crop in live sex cam shows, a friendly user-interface and competitive private sex chat rates.
CamSoda.com
When it comes to spending cash on cam chat, CamSoda helps you keep a tight rein on the purse strings offering some of the most cost-effective online live sex cam shows. At this freemium site, most of the performances take place in the open chat rooms, with specific requests fulfilled if you tip the model.
Debit cards CamSoda accepts include: Visa / MasterCard / Maestro / JCB / Discover.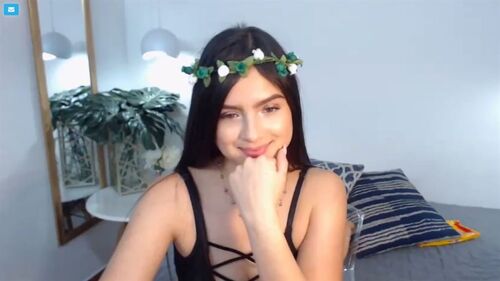 CamSoda has on average around 500 models online, though this number is increasing almost daily as more and more amateur and semi-pro live sex performers establish a presence on the site. The platform attracts girls from all over, girls that genuinely get a kick out of having an audience for their X-rated shows. Many get nude and explicit in their free open chat rooms with anal play, fingering, bondage and dildos being common place.
Unlike many of the premium sites, most of the performers stream from their homes and even dorm rooms as opposed to hosting shows from professional studio settings. Amateur they maybe but this doesn't come at the expensive of broadcasting quality. A significant number of the feeds are in HD, and many are even HD plus (1080p) enabled.
Although you can find pretty much every kink and fetish taking place for free (or paid for with tips) in the open cam chat hangouts, if you're looking to be the center of the cam babes attention, you'll need to stock up on site tokens that you can charge to your debit card.
On average a private 1on1 cam chat costs $3.00 a minute, though if you hunt around the site, there are always rooms that charge the site minimum of just $0.70 a minute (though these tend to be of a lower streaming standard and the models less skilled in front of the camera). All rates are meant to include cam2cam and 2-way audio and many of the cam performers allow you to record their session which you can re-watch as often as you want. In practice though, some of the cam cuties will request an additional tip for this - so check first what their policy is before starting a private date.
---
LiveJasmin.com
LiveJasmin is one of the most popular premium live cam sites with good reason. Its curated gallery of stunning models compromises some of the top live sex performers of the moment. Most of the rooms stream if not in HD plus, then in HD, and the user-friendly interface makes searching for the right girl with a passion for your favorite fetish as easy and quick as can be.
Debit cards LiveJasmin accepts include: Visa / MasterCard / Maestro / JCB / Discover.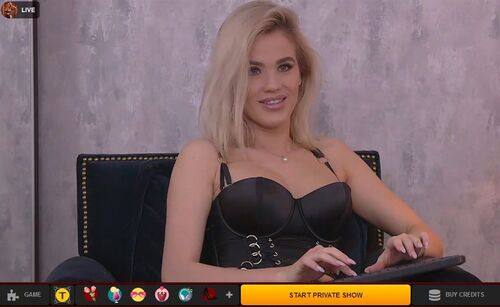 LiveJasmin has an impressive 1,500 cams online 24/7, almost all of which are professional live porn performers, including an impressive array of verified celebrity adult models. The homepage features glamorous posed snapshots of the ladies, which turn into live feeds from their stylish and professionally lit studio/rooms when you hover over the photo for a few moments.
On the downside though, prices for a 1on1, cam-to-cam experience can get high, so make sure you follow the tips contained below that'll significantly cut your cam costs (and not your cam standards).
Before you use your debit card to pay for a private chat show, make sure you take advantage of the site's on-going promotion for bonus credits. Before every purchase you can Spin The Wheel which delivers prizes including 100% extra credits on your chosen package, basically reducing your costs for a private cam or exclusive cam2cam show by 50%.
Another tip: it's always worth browsing through the models who are hosting or about to host a VIP Show. While these aren't exclusive performances between you and the cam host, the shows are explicit and often the girls are happy to take requests and the rates are much lower than a private cam session, starting at just a couple of credits (around $2.50-$3.00) for a five minute show. The longer the show however, the more credits they'll charge.
Advertised rates for a one-on-one private chat date don't include cam-to-cam and 2-way audio. If you want to use either of these features you'll need to add in an extra $1.20 a minute for each. The cheapest live cam shows start at $1.20 a minute, though most cam girls charge nearer $3.60 a minute for your time with them.
---
Flirt4Free.com
Flirt4Free isn't only about exclusive 1on1 live porn cam shows, it's about bringing performers and their audience together on an adult themed networking platform. The site offers a variety of live sex show types, hosts porn-star appearances and bridges the gap between generic and kink-focused sites with its stand-out fetish-centric micro-site. Flirt4Free has something for every taste and desire and makes sure affordability is key.
Debit cards Flirt4Free accepts include: Visa / MasterCard / DinersClub / JCB / Discover.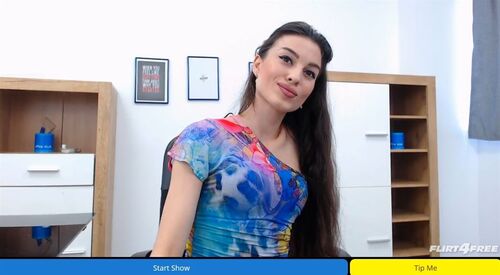 No matter when you dive into the Flirt4Free ocean, you can expect to swim through 400-600 rooms looking for a new porn play pal. Most of the babes are semi-pros, with a significant selection of pro cam models and periodic appearances by big-name porn-stars wanting to intimately get to know their fans.
Streaming quality is usually HD or HD plus, with a few SD rooms still holding out, but these are far and far between. And while like most premium cam sites there's no nudity or sexual acrobatics in the free open chat rooms, if a cam girl is hosting a Party Chat anyone can enter for free and the beauty on the bed will perform specific acts such as fingering, dildo action or even light bondage if viewers are tipping. The more she gets tipped, the kinkier she gets.
Other cost-effective shows are Group Chats. This is a community show where several viewers pay a set fee and gain access to a girl's X-rated solo act.
Prices at Flirt4Free won't hurt your debit card, with some private 1on1, c2c shows starting at just $0.50 a minute. However, the majority hit more around the $4.50 a minute (inclusive of cam2cam and 2-way audio usage). Before going private with your chosen cam partner, it's worth checking out the Deals and Promos links at the bottom of any page. These pages feature discounts on chats and coupon codes for individual performers that give you extra minutes (even double the time) on private cam encounters with them.
---
121SexCams.com
121SexCams is all about the private cam chat experience. Unlike other sites, there are no extra features to take your attention away from the 600-800 or so mainly so-called amateur models who call 121SexCams their online home. This is a popular site for those looking for a true international selection of babes from all continents covering every ethnicity, age, look and skill level. But the reason it makes the top 6 list of best cam sites that take debit cards is its easy-to-use, seamless and secure payment system that makes sure you'll never run out of money mid-show.
Debit cards 121SexCams accepts include: Visa / MasterCard / Discover.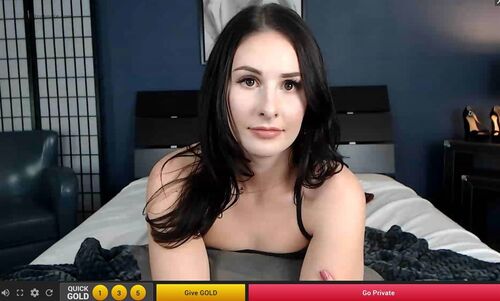 While 121SexCams fashions itself as the home for 'amateur' cam models, that seems to be stretching the definition of amateur somewhat. Most of the girls are extremely skilled and know how to work the camera and perform a wide range of kinks and fetishes like a certified pro. Broadcasting standards here also on the high side with most rooms HD enabled and those that aren't come in at high-quality SD.
What makes 121SexCams unique though is its approach to paying for the pleasure of a private chat show or group-powered Gold Show. All you have to do is register as a member of the site (this takes a few seconds and doesn't cost a penny). You then link your account to a debit card and you automatically receive a daily limit of up to $25 to spend in shows and on tips for your favorite performers.
You can up your daily limit to $50 on the site, and if you need a higher limit you can contact the site and request they up the ante. This means you don't run out of site tokens at inopportune moments or have to waste time constantly refilling your account.
Private show rates aren't cheap though, on average coming in at around $3.00 a minute and for a cam2cam experience, some will hike their per minute rates up by another dollar or more. On the lowest side of the scale, new cam rooms creep onto the site at a much more affordable $1.00 a minute (higher if you want to use your webcam).
Gold Shows are cheaper - these are multi-viewer sessions hosted by the model and cost between $1.00 to $5.00 a show depending on the length of the performance.
---
Stripchat.com
Stripchat is a freemium cam site where models can take things as far as they want in their open chat rooms which results in a lot of full-on extreme shows for all to enjoy. The site only started streaming in 2016 but quickly became a major hot-spot for cam models and users alike due to its focus on providing best-in-class features, layout and technological advances including it's next level VR (virtual reality) shows.
Debit cards Stripchat accepts include: Visa / MasterCard / DinersClub / JCB / Discover.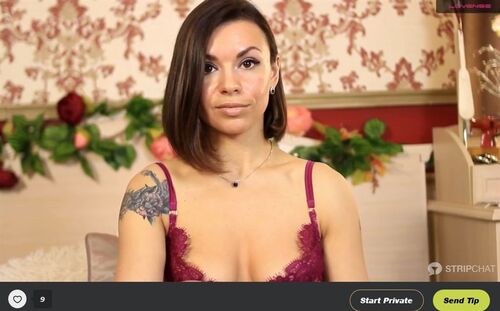 The site features a huge selection of cam rooms to choose from with over 1,500 girls, guys and transgenders streaming 24/7. The cam hosts are a true mix, with European babes, next to Asian transgenders, amateur American college girls and active porn-stars with skilled kinky MILFs and lifestyle loving BDSM and bondage subs and doms.
Broadcasting quality is as varied as the sexy performers. There are still many SD resolution rooms but there are also many in HD, HD plus and some are even set-up to stream in VR. For those with VR headsets, Stripchat is currently the only platform featuring 1on1, VR live sex cam shows.
When you click into their room, often you'll see a menu of kinks and fetish acts that they'll perform for a predetermined tip. But, if you want to be the focus of their attention you'll need to click on the Start Private button at the bottom of their video window and start a one-on-one cam sessions.
There's no set rule for cam2cam charges. Some of the hosts include it in their standard chat rates, others will add an additional fee if you want them to watch you. Prices start at just $0.80 a minute for a cam date, averaging out at $3.40 a minute.
Once you've registered as a member of the site (membership is free, safe and takes just a few moments to do), you'll be eligible for the platform's hourly token giveaway. Every hour, Stripchat gives away 500 tokens to ten lucky winners (each gets 50 tokens credited to their account). All you have to do to enter the lucky draw is go to the bottom of any chat room's message box and select the 50 free tokens giveaway link.
---
LivePrivates.com
LivePrivates is a best-in-class premium adult private chat site popular with cammers seeking an exclusive encounter with a leading A-list cam model. The site only allows the top performers in each category (appearance, age, ethnicity, fetish and body type) to host on the site. All rooms are professionally lit and equipped ensuring a five-star experience is guaranteed with every LivePrivates girl.
Debit cards LivePrivates accepts include: Visa / MasterCard / Maestro / JCB / Discover.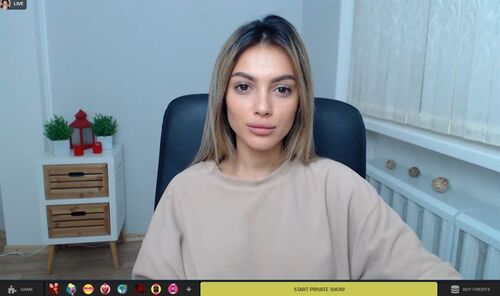 Even though the site is extremely strict on the standard of models it allows onto the platform, that doesn't mean the choice is limited. At any one time you'll find over 1,000 of the best babes holding cam court, almost all of whom stream in HD and increasingly HD plus.
There's no nudity or explicit entertainment in any of the open chat rooms and as the site only allows verified top live sex performers on its platform, there is no true amateur selection. On the other hand, many of the girls will pare down their looks and outfits to keep in line with those searching for a girl-next-door experience.
Prices for an exclusive private cam2cam date can get expensive, reflecting the quality of the show you'll receive, but there are some cost-effective alternatives if you're not purely focused on having a solo 1on1 date. A VIP show is a group show where the model will put on an X-rated performance for multi-viewers. She determines how long the spectacle will last and how much will cost to join. Generally expect to pay between $2.40 to $6.00 for a 5 to 15 minute session. Another option is to Peek into an going private show. This costs around $1.20 a minute, but considering some of the top models pull in $12.00 a minute for a show, it's a cheap way to see the best of the best.
On average expect to pay around $3.50 a minute for a 1on1 chat show, however some of the newer models start off asking just $1.20 a minute. In addition, many girls will host a time-limited Sale, where they'll slash their rates to the $1.20 minimum for a day or two. None of these prices include cam2cam and 2-way audio, each of these features is an additional $1-$2.00 a minute extra.
---
Conclusion
Another way to use your debit card to purchase credits for a private live sex cam chat adventure is to link a PayPal account to the card and pay with PayPal for your chat time. Some sites also accept store/brand gift cards that you can redeem online at the cam site and convert the gift card value into credits / tokens to pay for your X-rated fun and games.
All the sites featured on PrivateCamSites have been checked and verified ensuring they use state-of-the-art multi-layer encryption technology. This keeps all information processed safe and secure. The platforms we recommend also use payment processors so the site name is never listed on any charge or billing statements.
CamSoda is the overall winner when it comes to paying for private sex chat with a debit card. Not only does it have a huge amount of free live porn to enjoy, but when it comes time to go private with a lucky lady you'll be spoiled for choice with so many HD streaming rooms featuring incredibly hot amateur and semi-pro cam stars.