Zoom Alternative Sites For Private Video Chat
Published
August 18, 2020
When you're stuck at home or just can't be bothered to put on some pants and get off the couch, chatting to friends via an online video chat platform is a great way socialize - without having to actually socialize. One of the most popular sites for video chats is Zoom, but it's by no means the best. The following 6 Zoom alternatives feature not only HD live video feeds, but they make it super easy to meet-up with new video friends for some very intimate live chat shows.
CamSoda.com
CamSoda features hundreds of online girls ready to go. It's is a freemium cam site, which means in the free open chat rooms, things can get very wild, very quickly. Private cam sessions can be cheap, but with so much chatting and action taking place in the public hang-outs, you may never feel the need to go into a 1on1 session.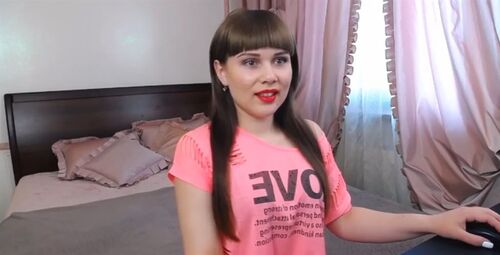 There's usually around 600 or so rooms streaming 24/7 at CamSoda and they cover all types of cam hosts. Girls, guys, groups and transgenders broadcasting in all video qualities from SD to HD+. The majority of the cam performers are amateurs with a love for loosening up and baring all. So much so, that many will perform pretty much every major niche act for tips in the open rooms so as many viewers as possible get to enjoy the action. Some won't even accept a private 1on1 cam session, preferring to stay with the crowds for free.
In a room where it's just the two of you, expect to pay around $3.00 a minute. Saying that, the real amateurs and new cammers on the site start off asking just $0.70 a minute (streaming in these rooms though is usually just SD).
Cam to cam may or may not be included in the privates rates. Some charge more if you want to operate your own webcam and others will ask for an upfront tip.
CamSoda Extras
If you want to chat on the go, CamSoda is one of just a handful of live video chat platforms that has C2C options for smartphones, mobile devices and tablets
If you do pay for a 1on1 cam session, many of the hosts at CamSoda let you record the session and store it in your CamSoda account where you can re-watch it whenever you want at no extra cost
Free exclusive HD and even 4K videos with the site's top celebrity models
---
LiveJasmin.com
Unlike CamSoda, LiveJasmin is a premium cam platform. It's an upgraded version of Zoom filled with stunning glamorous girls waiting to video chat in HD. There's around 1,000 online rooms to visit 24/7 where you can chat for free with a gorgeous new friend. However, if you want to get to know them better (minus clothing) then it's a pay-for-pleasure session you'll have to enter.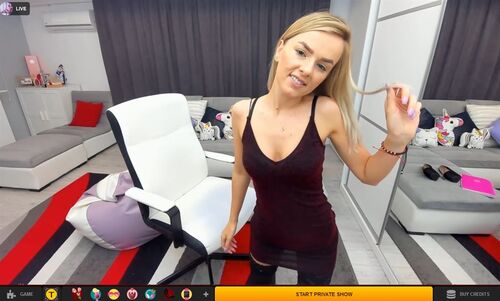 The rooms are hosted by every type of cam performer (except true amateurs). All the performers here are at the top of their game and if it's a girl-next-door you're looking to video with, they have them, albeit professional girl-next-door types. The rooms at LiveJasmin are mainly studio settings as opposed to many sites where the hosts broadcast from their homes. Rather than niche categories, at LiveJasmin you can search for a girl's 'Willingness' for a particular proclivity. Most of them specialize in at least one, if not several, and are happy to carry out requests in private.
It's only when you start a 1on1 video session that the action starts to steam up. As you'd expect from a site that features the best of the best in all aspects, prices aren't the cheapest (though check out the Extras below which give some cost-cutting tips). For example, on average it'll set you back $3.60 a minute for an exclusive cam session and this doesn't include cam-to-cam. The cheapest rates kick in at $1.20 a minute.
Cam-to-cam and microphone usage are features available on both desktop and mobile phones, and are both an extra $1-2 each a minute. But the site also hosts multi-viewer cam show types, that are much cheaper and if you're willing to share the enjoyment with a few others, they're not only cost-effective options, but the models will try to fulfill individual requests during the show.
LiveJasmin Extras
Similar to CamSoda, LiveJasmin also offers a mobile-friendly cam2cam chat option
Before you buy site credits, a promotional offer could yield up to 99% off your first purchase
Rooms can host a Sale where the cam performer will slash their per minute chat rates to the site minimum
---
Flirt4Free.com
If you can't decide what type of video chat date you're in the mood for, Flirt4Free has you covered. On one hand it's got a large selection of friendly cam hosts looking to chat and take things to the next level in a private cam encounter. On the other hand, it's also got just as many models that are looking for a partner for something slightly more extreme. Whether it's vanilla or spice you're after - Flirt4Free most likely has your favorite flavor.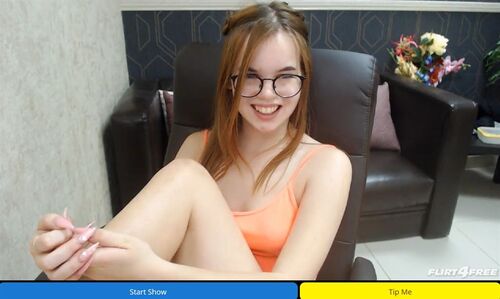 Day or night, there's around 600 streaming cam rooms at Flirt4Free, all of which feature semi-pro or pro cam hosts. Price for an exclusive chat with a performer vary, though all are inclusive of cam2cam and 2-way audio usage. Flirt4Free has a Fetish Community where like-minded cammers and hosts can post and discuss various performance acts and get tips on all things related.
While all the per minute rates advertised all-inclusive, the average video chat sessions comes in at around $4.50 a minute (though in this price range almost all are streaming in HD). If you're looking for a bargain, Flirt4Free also has some of the newer performers and lower quality broadcasting feeds kicking off at just $0.50 a minute. And if you want to activate your own camera during a private chat to make is a C2C session, the feature is available on both desktop and mobile devices, at no extra cost.
The site also hosts Party Chat shows where you and other viewers can tip the model to throw caution (and clothes) to the wind. Often toys and other accessories come out of the box and the host will try to accommodate her audience's requests.
Flirt4Free Extras
Models post discount codes giving extra free minutes in private cam chat sessions
Validating a credit card (no purchase necessary) gets you free credits
You can negotiate video chat rates and make a counter-offer to models on private cam prices
---
ImLive.com
ImLive has something for everyone. From celebrity performers who are out to reach their fans - to hosts that are actually searching for 'new friends' and even 'romance'. What makes ImLive a better option than Zoom, is that you can search the live feeds six at a time, peering into their going-ons without them knowing you're there and it doesn't cost a thing.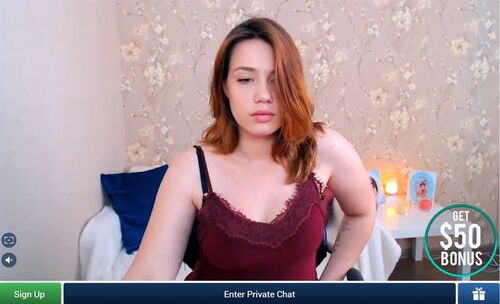 There's usually around 600 live feeds broadcasting at any one time and while this is a premium chat site, meaning the open free rooms are for talk only, many of the performers ignore this and happily show what makes them a great option for a 1on1 session. All the performers are vetted by the site, ensuring a standard of look and skill, yet private chat prices are incredibly low and include c2c and 2-way audio. These rock-bottom rates with semi-pro models though come at a cost - and that tends to be some sub-par streaming options.
The cheap all-inclusive cam rates start at just $0.70 a minute, with the average video chat coming in at an affordable $2.50 a minute. Another steal available at ImLive is their monthly celebrity cam star video shows where a world-class performer gets close and intimate with her online fans for just a few dollars.
ImLive Extras
Fulfill Your Fantasy is a feature that lets your post your dream cam date. You detail what you'd like to happen and with which type of performer, and then the models get a chance to bid on it, often giving discounted per minute rates
Promotional giveaway of 50 site credits for verifying a credit card
Models' Discount Clubs give a percent off their per minute cam rates in addition to other perks and freebies
---
Stripchat.com
Stripchat is another freemium cam platform like CamSoda, where full-on activity takes place in the free chat lounges that anyone can enter. What makes Stripchat different though to all the other sites mentioned here and most video chat platforms is that it also offers virtual reality (VR) rooms that take your video cam experience to a whole new level.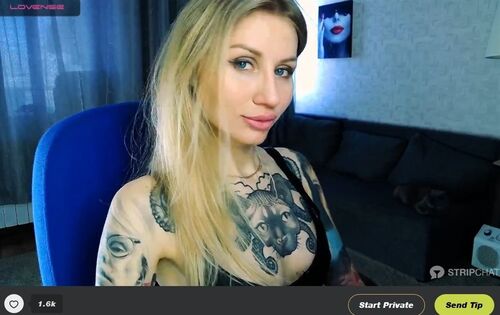 Stripchat usually has an impressive 2,000 rooms streaming at any one time and many of them are HD havens. Even though anyone can host a hang-out room at Stripchat, most of the girls are skilled amateur performers, with many professional cam cuties present on the site. It also has one of the best search engines of any freemium cam site, making it quick and easy to find the rooms that suit your particular specialty. From ropes and role-play to mistresses, slaves, feet and more - they're all just a click away from the homepage.
Tips fuel the action in the public video chat rooms but if you want some 1on1 on private time, almost all models are happy to close their virtual doors and make it a private session for just the two of you. Prices average out at the $3.40 mark for an exclusive video chat meet-up, with the cheapest rooms starting off at $0.80 a minute. These rates don't necessarily include activating cam-to-cam. Most girls will charge extra if you want to open your webcam, however, the higher per minute priced rooms tend to be all-inclusive.
If there's a small VR icon on the snapshot of the model, that means she is set up for virtual reality capabilities. There's no surcharge for VR, making it a must for those lucky viewers who own virtual reality headsets.
Stripchat Extras
Stripchat offers Recordable Private Shows where you can keep a copy of your paid-for cam session in your Stripchat account and re-watch it for no additional cost
Every hour the site gives away 50 tokens to ten online registered members
---
BongaCams.com
If you're looking for a European friend to video chat with, BongaCams is going to be right up your boulevard. This freemium site has hundreds of Euro cam girls broadcasting day and night and each and everyone has the same private cam rate. All you have to think about is which one are you going to invite on a dream cam date.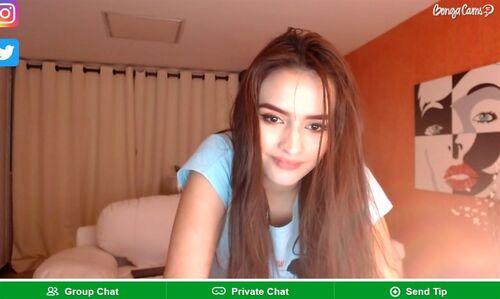 If English isn't your mother-tongue or your looking for a new online pal from from another continent, then at any given time, you'll find around 800 girls from all over the world waiting for you at BongaCams. It is a freemium site, so expect to spend a lot of time in the open free chat rooms where the girls are ready to show you their all and if you tip a few tokens, chances are they'll happily fulfill a wicked request (or two).
While the prices aren't the cheapest, they're standardized. So, regardless of the performer's appearance, skill, proclivity and broadcasting quality, they all charge the same. For a private session you'll pay $4.50 a minute and if you want to make it really exclusive and not allow anyone else to peep in at the action - this costs $7.50 a minute (all inclusive).
Like many of the amateur-powered webcam platforms, the models are all true exhibitionists and enjoy the slightly more non-vanilla type of show. The search engine is somewhat messy and a pain to use. Instead, scroll through the library of snapshots taken from live feeds and look at the search tags under each image. You're sure to find your fave proclivity listed within seconds of searching.
BongaCams Extras
The first time you buy tokens on your mobile device, you get 100 free tokens as a gift
Daily bonus tokens giveaway
Free token on your first purchase
---
Conclusion
Many people are wary of using Zoom due to some of the weaknesses and lapses reported in regards to its security and privacy measures. If you're enjoying some video chat fun you want to know that what's taking place stays strictly between you and your cam partner and there's no peep-hole for big brother to use.
The above six sites all use cutting-edge multi-layer encryption technology to protect your personal details and all offer some great additional advantages that you don't get on Zoom or other similar video chat sites.
Hot models waiting for you to jump into their room, free fun and games on tap, HD, HD plus and even VR streaming options, and discounts and free tokens/credits the minute you sign-up, (which by the way is free on all of the platforms listed).
While each site is worth checking out, we'd recommend you start your webcam quest with CamSoda. This venerable video platform not only offers thousands of rooms to choose from, it also features so many free performances with stunning girls in HD, that you may never find the need to pay a penny.