6 Best Mature Cam2Cam Sites
Published
December 31, 2019
A private cam2cam show with a magnificent, mesmerizing mature live porn performer is an experience everyone should have the privilege to enjoy. Whether it's a 30+ MILF, a 40+ fetish queen, or a GILF with a passion for the perverted, these lewd, yet sensual ladies can put on a premium live sex show like no other. Read on to find out which are the top 6 mature cam2cam sites with the best performers, video quality, user-experience and value for money.
CamSoda.com
CamSoda is a freemium site full of amateur sex performers who take the art of exhibitionism to new levels. Sex-loving MILFS, housewives, matures and GILFs broadcast their love of the extreme in free open chat rooms with many looking to party with a kinky new cam play-pal at rock bottom private chat rates.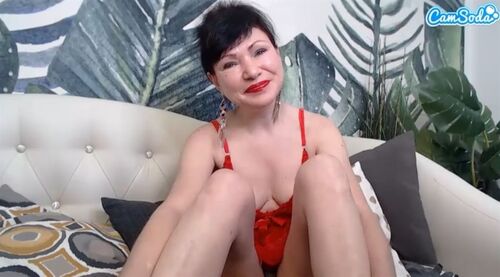 CamSoda allows anyone to to set themselves up as an adult model resulting in hundreds of hardcore live feeds showing full nudity and some far-out fetish fun the minute the homepage loads. On one hand, with so much choice, you're guaranteed to find a room that piques your curiosity. On the other hand, it can be hard to whittle down the results to only those girls of a golden age.
The site's search engine could do with some tweaking - on the top nav bar above the screenshots there is a tag for #mature - though this is far from perfect. Some models tag themselves with almost any search word resulting in a less than precise results page. Other models prefer to use #MILF or #Housewife and are thus not included in the results. The best way to find your chosen amateur adult is probably to do it the old-fashioned way, by just scanning all the preview galleries of online models.
Prices and streaming quality at CamSoda vary, though surprisingly, many of the at-home age-appropriate nymphos are broadcasting in full HD. On average, going cam2cam with matures stands at around $3.00 a minute, with some ladies asking a symbolic $0.70 a minute. Generally their rates include cam2cam and audio, though it's worth checking with the model before you start a private show.
To turn a private chat session in a c2c show, you begin a private chat and an option to Share Cam will appear under her video feed. Simply select the button and cam-to-cam is enabled.
---
LiveJasmin.com
If you're looking for stunning models of a certain age that are seasoned and skilled in live adult entertainment, if HD is a must - not an extra when it comes to enjoying a private cam2cam show and not wanting to compromise on quality doesn't mean you want to pay premium rates, then LiveJasmin is going to make you very happy.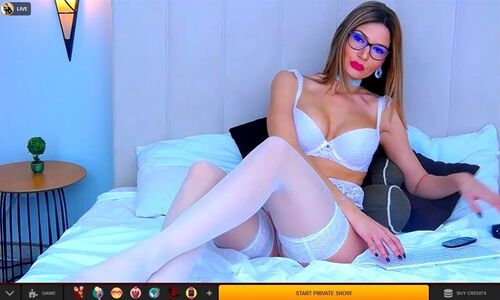 This site is for cam connoisseurs who want to enjoy an erotic experience with lascivious ladies of a certain age and like to enjoy the finer fetishes in their sexual practices. On the homepage, the left hand nav bar offers a couple of options in narrowing down the results to those babes that suit your particular preference. Under the Category grouping, you can select Mature, which tends to narrow down the gallery of snapshots to models in the 40+ age range. Another way to get to the MILFS and matures is via Age - here you can choose either those in the 30-40 range or the mature 40+.
At first glance, prices for a 1on1, mature cam2cam LiveJasmin show may seem high. The published rates in a room for private chat don't include the use of 2-way cam and audio. Each of these features incurs a cost of an extra dollar or two a minute. On average, advertised rates come in at at $3.60 a minute, but you can find some MILFs who are offering the site's minimum charge for private chat which is $1.20 a minute.
To begin a cam2cam chat session you just select Start Private Show at the bottom of the chosen model's live video window, then click/tap on the webcam icon that appears on the left of the feed. To include 2-way audio you need to also click on the microphone icon.
---
Stripchat.com
Stripchat is all about breaking down barriers. It's models are from all corners of the globe, covering every ethnicity, appearance, proclivity and of course, age. It's one of the few cam sites that doesn't group all ladies over 30 into one mega mature category. Here you can find MILFs, Matures and even GILFs, or as they more politely term them Grannies).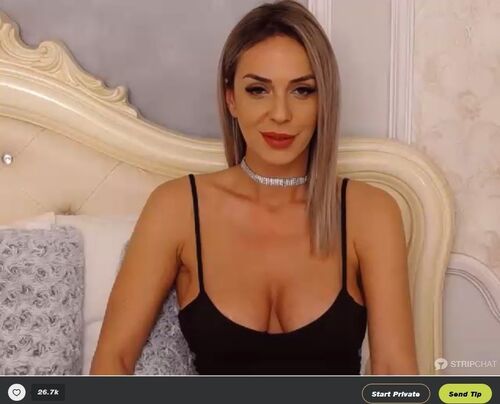 While this may look like an up-market premium site, it is in fact a freemium site meaning models run the gauntlet from horny housewives and fetish loving GILFs, to verified porn-stars past their prime. But, under the guise of a premium site it has a well-ordered and clean homepage and a strong, intuitive and accurate search engine. To find the more seasoned sex performers, simply go to the left hand nav menu and choose from MILF, Mature or Granny. Cumulatively, these groups feature around 400 HD and SD streaming rooms online 24/7.
The site is currently the only webcam platform that offers users the option to engage in a virtual reality (VR) show. If you have a VR headset - Stripchat takes live porn cam2cam to a whole new level. Unfortunately, only a handful of MILFS are VR enabled - but if one of them strikes your fancy, this is an experience that cannot be missed.
Charges for cam2cam mature shows range from the super-cheap to the not-so cost-efficient. For example, some of the more life experienced ladies charge a budget-beating $0.80 a minute for a private performance, but on average, expect to pay around the $3.40 a minute mark. When it comes to paying a premium for using your webcam, some rooms include cam2cam in their rates and others will charge extra (even double the cost for a c2c performance).
To start your MILF or GILF c2c live sex show you simply select the Start Private option and in the pop-up box that appears select Cam2Cam.
---
Sexier.com
To say Sexier is a cougar-friendly site is an understatement. This premium cam site has over 40,000 registered adult performers and a significant percentage of them are gorgeous girls that are in the second flush of youth. They're glamorous, they're sexy, they're kinky and they know exactly how to move every inch of their beautiful bodies to maximum advantage.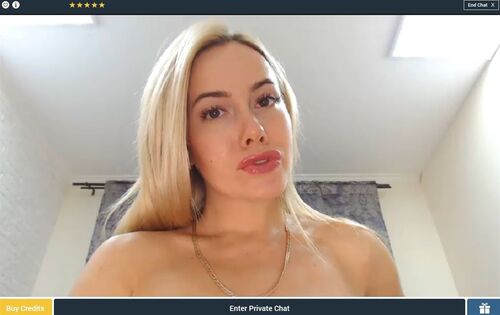 The site triumphs with its user-friendly and age adaptable search engine. On the homepage you can either find the horizontal menu bar at the top of the snapshots and choose MILFs and Matures for your viewing pleasure, or for an even stronger result specific to your age preference select the small search icon on the right of the same menu bar and then click on the Advanced Search box. This then brings up a sliding scale age bar where you set the exact age range, along with the kinks and fetishes and appearance attributes you'd like your fantasy femme to have.
Cam prices on the site are low and include cam2cam and audio but in keeping costs low, the site also keeps the streaming quality at a minimum and not many of the sexy seniors are broadcasting in HD. The cheapest rooms come in at a standard $1.00 a minute, though on average most women charge around the $2.50 a minute mark.
To kick off a cam2cam experience, you have to start a 1on1 session by selecting Enter Private Chat in the open cam room. Once your show has begun simply go to the top left corner of the live video feed and select the webcam and microphone icons.
---
xLoveCam.com
If you're into madams and senoras, hausfraus and nonnas, then xLoveCam has just what you're looking for. This European based live cam site is filled with ladies that have a certain 'je ne sais quoi' and proudly demonstrate why a Euro-woman's sense of style and seduction has yet to be surpassed.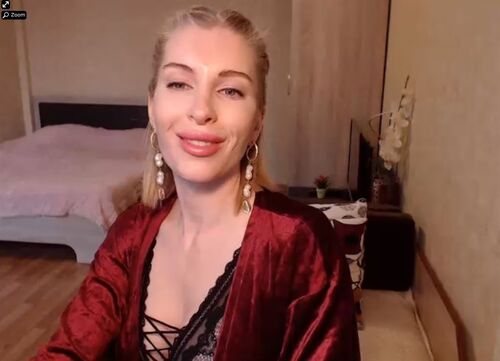 There are several easy ways to sort out the golden girls on the homepage of XLoveCams. Head to the left nav bar and under Categories, choose Females 35-49 or MILFS. (They pretty much brings up the same selection). Another option is to scroll further down the same menu and select the desired age groups.
Rates for private shows include the cam2cam and 2-way audio and come in on the lower end of the pricing chart. For example, a c2c one-on-one show with a seasoned madam averages around $1.80 a minute and some rooms ask for just $1.10 a minute. It's worth bearing in mind that most performers on the site are streaming from their homes or budget studios and as such, HD seems to be in the minority, with most women still broadcasting in SD.
To begin a cam2cam adventure, you first must activate the Enter A Private Show option in the room. Once this kicks off, on the right side of the video feed you go to the bottom of the message box and select the webcam and microphone icon.
---
121SexCams.com
As a premium adult cam site, 121SexCams theoretically doesn't feature any nudity or hardcore antics in the free open chat rooms. Theoretically that might be so, but reality is somewhat different. With over 40,000 registered models and at least 1,000 streaming rooms online 24/7 - the X-rated models happily strip off and give viewers tempting mini-performances of what to expect should they pay for a private porn performance.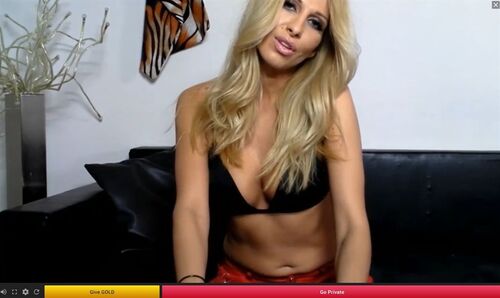 If you're looking for a cougar cam cutie, 121SexCams is just a two-click trip from the homepage. Select the green Categories box on the right of the homepage and in the scroll down menu you have three options: Granny, Housewives, Mature. (Housewives tends to bring up the majority of cam hosts and isn't recommended as an accurate search representation of the more mature models).
The payment system at 121SexCams is one of the most user-friendly and easy methods there is. It's a pay-as-you-go system. You just register a credit/debit card with the site, which only takes a few moments and then at the end of the month you're charged only for the time you've spent in private chat shows or tips you've given the golden girls. The site caps the daily spend for new users at $25.00 so you don't accrue any outrageous amounts. This cap can be increased by contacting the site.
The cheapest private cam chat rates start at just $1.00 a minute, though on average most girls ask around the $3.00 a minute mark. Rates don't necessarily include cam2cam usage, some rooms require an additional tip for this and is at the individual discretion of each host.
To enter a c2c mature sex chat show, you first start a private chat and click on the webcam icon that then appears in the live video feed.
---
Conclusion
From retired porn super-stars to horny housewives, sexy soccer moms and kinky grannies, finding the perfect MILF or mature madam is just a matter of a couple of clicks on most of the major sex cam sites. All the sites listed above are safe, secure and discreet using verified encryption technology to ensure your details and financials are kept far from prying eyes.
Choosing one site that is better than the rest is extremely hard, but for quality of video feed, selection of models and value for money, CamSoda doesn't disappoint. No matter which platform fuels your fancy, these Top 6 mature cam2cam sites are guaranteed to provide a live porn spectacular with a gorgeous 30+ stunner that can justifiably call herself a 'sexpert'.