Top 5 Cam Sites Similar To ManyVids
Published
December 01, 2020
ManyVids took the world, and quite a few celebrities by storm in 2014, offering the possibility for anyone to post their content which they create, for a price. The site gives you the option to follow your favorite performers, influencers, actors and of course, pornstars. But there are several ways to improve upon that formula, especially when it comes to the live cam world, that loves to provide its guests with much more than the basic paid content service.
Here are five sites that improve upon ManyVids in performer quality, variety, membership programs, fan clubs, and exclusive content.
CamSoda
When you first enter this site, which we consider to be the best freemium site around, over 600 rooms, all free and full of nudity and sex will be available to you at any time of day. The ladies do private shows of course, but many of them stay in their free rooms and perform for tips alone. It's also important to mention the site has a fantastic mobile platform, equipped with cam to cam capabilities.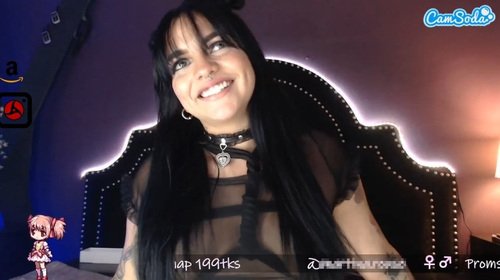 CamSoda blasts ManyVids out of the park on several fronts. Firstly, it creates its own content and offers it for guests, completely free. These are full length HD quality videos, at times even starring well known pornstars. Also, the site offers Reallife Cams and Nude In Public, two free channels of exhibitionist models recorded and live.
On average, a private chat costs $3.00 a minute, but the site minimum is only $0.60 a minute, which is an incredibly low price in the live cam biz. The only downside to the cheap rates is that not all models allow for show recordings. However, if they do, recording is completely free, as is rewatching the recording whenever you wish.
When going into a particular models cam room, you'll see her username, her ratings, an option to get an email when the host comes back online if she is otherwise occupied, an option to tip and to go private, send a private message, and a media section where she can upload pictures and/or videos at her leisure. You can switch to full screen too, and select the HD button to fully enjoy your viewing experience.
---
ImLive
ImLive is known as one of the best premium live cam sites, and has been around for over two decades. The site shines because the models are pros, the filter is excellent and makes finding your girl a breeze, and there are so many extra features, the fun doesn't end when your private chat does. Despite lacking, at times, in HD streaming quality, the site more than makes up for it with multiple show types, low prices, and a great mobile interface with c2c.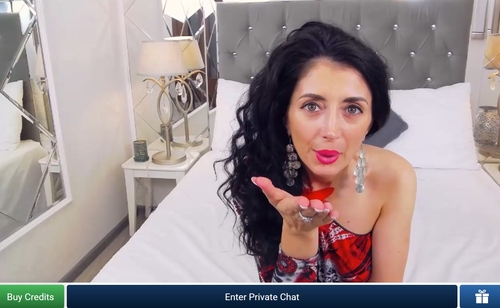 ManyVids charges to follow your favorite performers, but ImLive doesn't. All you need to do is purchase once on the site, at whatever amount, and you automatically become a Bronze member. Then, you can watch any and all content of your favorite gals, absolutely free.
Once you find the models in your selected category, you'll see a static profile pic, but sometimes gallery style, with pics that change up. The hosts reviews up to 5 stars will be shown, along with pictures in her snapshot gallery, awards, and a discount club if she has one. An added extra is a sentence the model wrote or quoted describing herself, which is both entertaining and gives you a fun look into her personality.
Prices start at a budget-friendly $1.00 a minute, and average at just $2.25 a minute. On ImLive, recording sessions is completely free, however you'll have to pay in order to rewatch them, and each purchase lasts 72 hours. The price is based on the length of your session, so keep an eye on your recording time.
---
Flirt4Free
Flirt4Free offers a different experience than most live cam adult sites, because it encourages connection and community. Free live rooms, 720p HD quality, and interactive features are all great, but what makes this site unique is its intimate nature. The interactive nature of the site - For members and hosts - Make it one of the best around.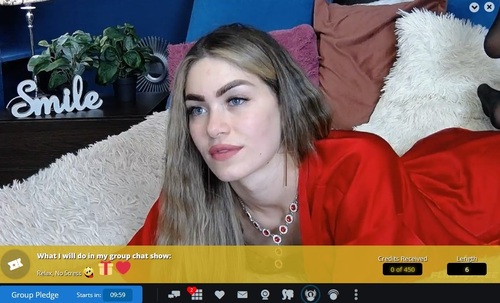 ManyVids lets you interact with you favorite performers, but not quite as intimately as Flirt4Free does. The models have three options for their main color - Blue, pink, and purple. These are all different levels of interactive sex toys, from the basic - Toys you can control by tipping (Pink), control by tipping/a compatible device (Blue), and even two-way toys (Purple), which both you, and the model can selectively operate, and cause an orgasmic experience for each other, at the same time.
If you want to record your private chats, no problem, they're recorded automatically. However, unless you're a VIP member, you'll have to pay to rewatch them after 7 days of free views. Unlike ManyVids that doesn't offer memberships, for $39.95 you get quite an impressive array of benefits: 200 free videos a day, unlimited access to recorded shows and 5% off on all video purchases, free access to the Live Cam Mansion, and more.
The mobile feature is fantastic, very smooth and with great HD quality. It also has a great cam2cam option, which is always fun talking to your favorite hosts when you're on the go, or just snuggling in bed. The Forums are also great, and you can chat with the models or other members, about a variety of subjects, just another way to keep in touch with the site and its performers.
---
Stripchat
Stripchat is the site you visit when you really want to experiment with freaky mamas who can't wait to show you what they've got. These ladies in their open rooms go all out, and the diversity of over 1,000 performers at any given time assures any guest will find what they're looking for. Add to that the ever-growing category list that seems to go on forever, you very well may find names of acts you've never heard of. That's the glory of Stripchat.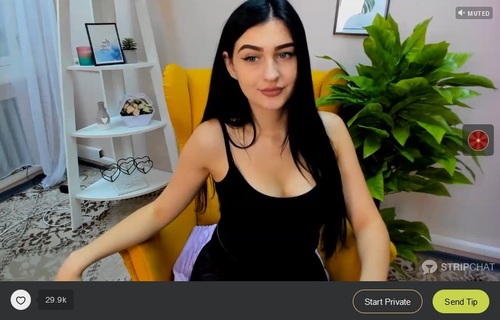 One of the best things that Stripchat allows, which ManyVids doesn't offer, is a fan club that lets the model decide not only on the terms of what her fans get, but also she can decide which of them become actual moderators in her chat room. She can decide to give them extra control, special discount codes, and the ability to negotiate prices, too.
The cheapest rates start at only $0.80 a minute. with an average of $3.40 a minute for a private show. Activating the cam2cam feature isn't always included in a model's rates. Some charge a higher per-minute fee for it, whereas others have all-inclusive prices. Recording your private shows is completely free, as is rewatching them, and the models that allow this huge perk are located under the Recordable Privates category.
Another boon for Stripchat is its virtual reality capabilities, the online live cam online with that option. To find models that offer the amazing VR experience, select the VR Cams category, and see not only the rooms, but how to operate, what tech to use, and more.
---
Chaturbate
Selected as one of the best 2021 live cam sites, Chaturbate is quite an impressive giant among smaller freemium sites, boasting over 4,000 free rooms constantly streaming at all hours. Not only that, you can easily select to Prioritize HD Rooms with the Options button on the top right, and rooms sporting HD and HD+ stickers will come up first, offering up to 4K streaming quality.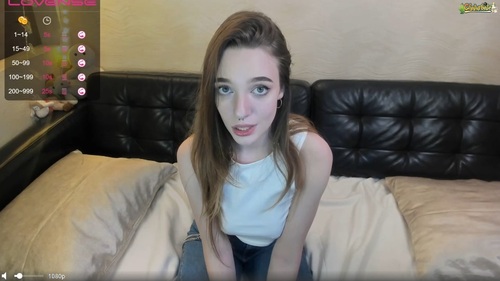 As a first time user, the site can be overwhelming at first. There's no actual search engine other than the tags the models assign to their room. But looking through them, you get an eyeful of what the site is really about - A free for all sexual paradise with a kind of variety that's hard to find. The site is also one of the only sites today that offers a staggering 4K HD streaming quality, which really ups the game for all other cam sites.
A great option on Chaturbate that ManyVids doesn't offer, is a huge free section where money is not required, just a sex-positive attitude. Quite a few of the performers on the site are models for the simple pleasure of being watched, as evident by Exhibitionist Cams, located at the bottom right of the page. These include all types of hosts - Women, men, couples, trans, anyone and everyone that love putting on a free live show.
The cheapest private show rates at Chaturbate kick off at $0.60 a minute, and average at $2.70 a minute. You also have the option to join models' fan clubs that provide extra content, control their pleasure toys just by tipping, and even send your favorite ladies gifts directly from their Amazon wish-lists. Also, enjoy the fun mobile version that despite not having c2c, is equally as excellent as the desktop site.
---
Conclusion
All five sites above present brilliant alternatives, and in many ways a better version to ManyVids. With prices so low, and often free sex and nudity, it's clear any of the five are more than suitable to quench your need to get close and personal to your favorite performers.
However, our choice for best in show has to go to CamSoda, leading so many of our lists in multiple categories. The super low rates, free recordings, the preview page displaying the free rooms full of sexy antics, the exclusive videos which are completely free, and so many more options to stay connected to your leading ladies make it the go-to site when you're looking for a great time, and a satisfying one.