Sexier Review - Low Cost Premium Live Sex Cams
Last updated
January 06, 2021
When it comes to low-cost, live sex, cam-to-cam shows, Sexier ticks all the boxes. The site focuses on one thing and one thing only, providing some of the hottest, horniest cam babes around at an everyday, all day, rock-bottom rate. With around 350 plus cam rooms to choose from 24/7, and cam2cam included in the low-price private chat show rates, there is a trade-off to be made. If you're prepared to compromise on streaming quality (HD is a rare sighting on this platform) then at Sexier you'll enjoy a premium cam chat experience for an unbeatable bargain-basement rate.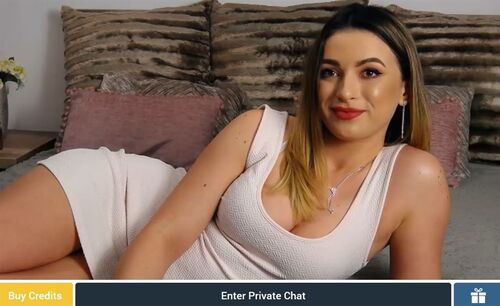 Sexier is a premium site, which means the girls aren't meant to get naked or doing anything explicit in their free open chat rooms. However, while most don't, you'll always get a handful, if not more, who don't like to abide by the rules. You're not going to witness any full-on action such as squirting or dildo play etc, but certainly, some girls push the boundaries. This is apparent in the gallery of snapshots that fill the homepage. In fact, the gallery really gives a great overview of the what the site is about... everything.
Stylized professional photo shots of glamour models sit side by side with amateur x-rated images of the girl or the MILF next-door. Verified porn-stars hold court next to certified nymphos looking to strut their sexiness to a willing audience. And, if English isn't your mother-tongue, the site is available in 17 languages. The only thing it doesn't have is great HD streaming options.
In Brief
Sexier has been hosting cam girls since 2010. The site knows exactly what it's about and isn't confused about what its audience wants. There are no attempts here to become a hub of adult entertainment or to branch out into other sex-related fields or products. Sexier is solely about cam models (women, men, and trans) and hooking you up with some real-time porn performers.
It claims to have over 80,000 registered amateur models. This may be the case, but you'll rarely find more than 400 online even at peak times. This may be a benefit, and not a disadvantage. The site's search engine is fast, accurate and well calibrated to bring up results that are truly relevant to your requirements. And with a good showing (though not an overload) of babes to choose from, you're not going to waste time sifting through irrelevant results or getting lost in a sea of pretty pussies.
The Webcam Models
Sexier isn't focused on just one type of cam model - the perfectly coiffed semi-pro porn princess. While there are many beautiful girls that look like they've just hopped onto a bed straight from a glamour shoot, there's also a wide selection of everything else. Horny housewives, ebony queens, sexed-up students, and of course it's famed A-list group of top porn-stars that like to come onto the site occasionally to give their fans some 1on1 fun.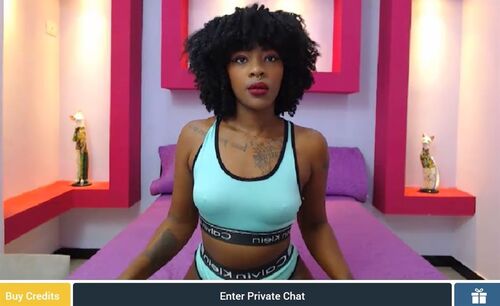 The site is most definitely not gender biased, with a significant library of both men and trans cam models. At the top of the homepage there are three options: Women / Men and Trans. By selecting your chosen group the gallery then shows only the gender you're looking for.
The Women
To hone in on your fantasy femme you can either take the longer, though more scenic route, and simply perv through the gallery of snapshots until you see a babe that catches your eye. If you're looking for someone with certain attributes, above the photos is a horizontal menu bar featuring the top searches such as: Toys / Asian Girls / Big Tits / Fetish / College Girls, etc.
If, however, you know exactly what you're after, the site's advanced search engine is one of the best there is. On the far right of the menu bar there's a small search icon button featuring four lines and four dots. Click on this and a box of additional search options appear. Here the babes are categorized in major groupings such as Age / Tits / Ethnicity / Body Type and Kinks. But, if you select the Advanced Search button - this is where the fun truly begins.
This page enables you to really narrow down your results by selecting groups from all the above categories, including how much they charge, what language they speak, and even the ratings other users have awarded them. So, if you're looking for a 27 year old, redhead with a hairy pussy that's into fisting, speaks German and has huge tits and a tiny ass... a few clicks and up she'll pop.
The Men
The search option for men works in the same way, albeit with different and fewer search options. The top menu bar enables you to filter the pictures to the guys that are online in groups such as: Twink / Big Dick / Fetish / Mature, etc.
In the advanced search options you can also narrow down to Guy on Guy, Straight Men, Role (Top, Bottom or Versatile) and of course penis size.
The Trans
In the Transgirl world there are generally around 30 performers online at any one time, the majority of which are from Latin America. If you're looking for a t-girl, other premium sites, or trans-centric sites certainly have a much larger selection, especially if you're looking for alternative ethnicities.
Chat Room Features
On the preview snapshot of a potential playmate you'll see her name and an indication noting what type of room she's in (Free / Private or Candy Show). To find out more about the cam model you simply click on her photo which will take you into the room. If she's in Private or Candy Show status you won't be able to see or read more about her unless you pay to view the Private or Candy Show she's already hosting.
Once in her room you select the small info icon located on the top left above her live video feed. Then on her short intro bio, click through to read more about your new porn pal, including her turn-ons, fetishes, user-submitted reviews, and additional media (some post photos and even videos so you can really see what's coming your way if you go private).
Going Private...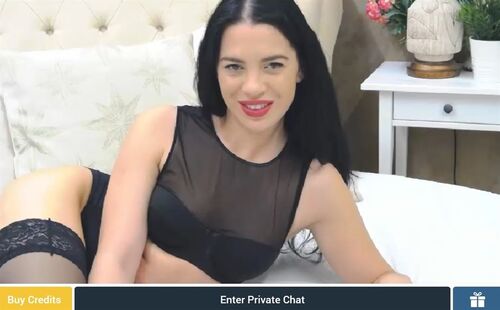 To start a Private Chat you just click/tap on the large blue Enter Private Chat button at the bottom of the live feed. Cam-to-cam and 2-way audio are included in all rates. If you book a pre-paid session of 30 minutes or 60 minutes you'll receive a 20% or 30% discount, accordingly. So, if you know you're in for the long-haul, it's worth paying up front and getting quite a significant cut in price.
Show Types
In addition to Private Chat, the site also hosts its famed Candy Shows. These are extremely cost-effective ways to view 10-20 minutes of a live porn spectacular for just a fistful of dollars.
Candy Shows
A Candy Show is when a model hosts a group show where you buy a ticket to watch her explicit performance which lasts anywhere between 5-15 minutes. How it works is she once she enters Candy Show preview mode she has 10 minutes to sell a determined number of tickets (i.e. reach her target tip goal - a ticket is a set tip amount). If she hits her goal within the time frame she then starts the show and only those that have paid can enter the room.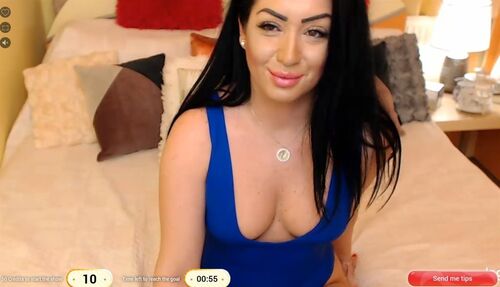 If the goal isn't reached she can decide to cancel the show (and anyone that has paid gets an immediate refund) or she can choose to continue with the show. Prices vary and are set by the model. Generally the longer the show, the more expensive the ticket which can run between $3.00 to $15.00 a show.
Webcam Broadcast Quality
Unfortunately, broadcasting quality at Sexier is spotty at best. The majority of rooms stream in SD, with only a handful being HD enabled. While there are always a few HD options, the site currently has no way of letting you search for HD only rooms - you simply have to click into a room in order to find out the broadcasting resolution.
Mobile Device Interaction
The site is optimized to intuitively load on all mobile devices and smartphones. The layout and search features are clean and load quickly, however there is still a drawback. Currently while you can enjoy a private chat show on your mobile, you can't start a mobile cam2cam show. So, if being seen is your thing - then don't use Sexier on your phone or tablet.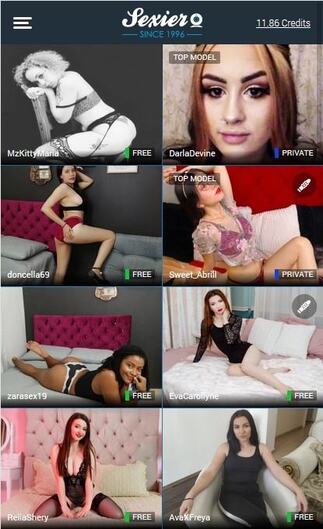 When entering into a girls webcam room, you can swipe right or left to scan the room while viewing in portrait mode.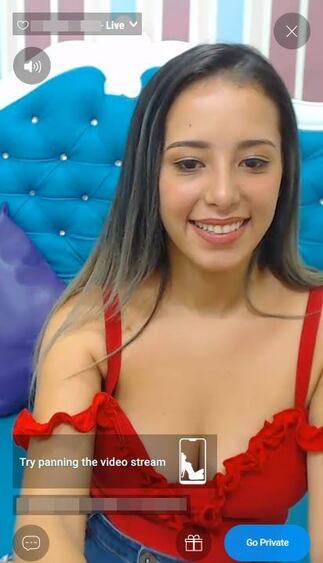 And when the text box is selected, the chat text itself overlays the video image so as to not obstruct too much of the picture.
Registration
It only takes a few moments to complete Sexier's free registration form and become a member of the site. All you need to do is go to the Sign-Up button on the top right of the homepage. Once you click/tap on it, a box appears requesting a valid email address and a username and password of your choosing. Once you press on the Join Free button you're officially a member and can take advantage of a number of additional benefits including adding models to a list of favorites so you can see at a glance which of your preferred performers are online.
Some models post recorded shows of select live performances that you can view for either free or a small fee. This though is only available to members located outside of Europe.
Sexier Credits Packages
At Sexier you pay for private shows, Candy Shows and tipping the girls in their open rooms by using site credits. Unlike many premium live cam sites, here it's simple to figure out how much anything costs as one site credit is equal to $1 (and if you're in Europe - one credit equals €1).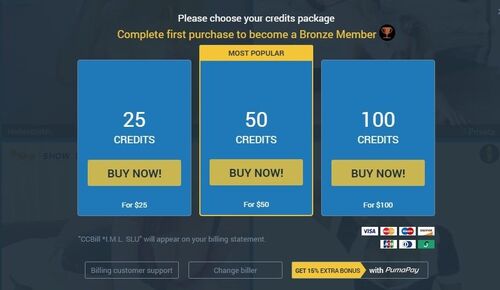 Payment Methods
Sexier credits can be purchased with any of the following options:
All major credit/debit cards: Visa, Mastercard, Maestro, Discover, JCB, Diners Club
PayPal
Outside of the U.S. you'll see these payment methods:
SEPA
iDeal
Delta
PayDirect
Paysafecard
PumaPay
Switch
If you use PumaPay (a cryptocurrency), the site comps you an additional 15% extra credits on top of your chosen package.
Prices
The following table shows the cheapest, average and most expensive rates per minute.
| | |
| --- | --- |
| Sexier Chat Rates | Costs |
| Average Rate/Minute | $2.50 |
| Cheapest Rate/Minute | $1.00 |
| Most Expensive/Minute | $5.90 |
| Average Cost of a Candy Show | $6.00 |
Many models will provide discount codes that give you a reduction of either 0.20 or 0.40 credits off their per minute prices. Most will give the code for use in a future private chat with them, but often, if you ask nicely once you're in a private session, they'll give you a discount code that can be applied retroactively to your current show.
Sexier's Loyalty Program
You're automatically enrolled in the site's free membership program once you've made a purchase of site credits. After your first buy, you're upgraded to a Bronze Member level. Then the more points you accumulate, the higher you rise in the membership tiers. Most points are given for time spent in paid chat shows or Candy Shows. You can though also gain points without spending money every time you rate a model or write a review of a model's performance.

Customer Support
Customer support at Sexier doesn't really come up to par when compared with other sites that offer 24/7 online customer service help. You can either email the site via the Contact Us link located at the very bottom of the homepage. Or, by clicking/tapping on the Customer Support Center link (also on the bottom menu bar) you can submit an inquiry directly on the site.
Positives and Negatives
Positives
Cheap cam to cam shows
Verified porn-star private shows
Models offer discount codes
Low cost multi-viewer Candy Shows
Huge variety of cam girls
Strong and accurate advanced search feature
Quick, free and easy registration process
Negatives
Very limited HD streaming options
No live customer support
Limited payment options
Little to no nudity in free chat rooms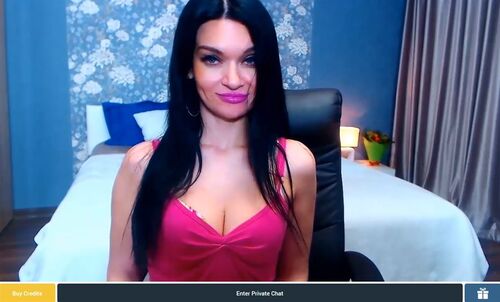 On The Whole
Sexier is one of the cheapest premium live sex cam platforms around. If you're not a fan of HD, but are a fan of low-cost chat with super hot models, then this site is going to pull you in and keep you in, time and time again. Together with cheap rates, amazing value multi-user Candy Shows and a huge selection of pro, semi-pro and amateur porn performs, the site's easy-to-use, accurate search engine capabilities makes finding the perfect porn pal a pleasure, as opposed to a frustrating hunt which happens on many other comparable sites.
All in all, if you're a cam-to-cam fan and looking for unsurpassed value for money then Sexier is a highly-recommended, must-visit live sex chat destination.