Top CEI Cam Sites for Private Chat
Published
August 25, 2020
Somethings come out - never to go back in. Other things are simply too precious to waste. Full of protein and a symbol of virility, women have long known the benefits of swallowing a man's juices. Now it's time for you to literally swallow your man hood. The following 6 webcam platforms feature vetted and verified leading CEI performers. All have cam 2 cam features, which is a must in this genre, and cover the range of cam platforms from premium to freemium, kink-centric to a next-generation cam aggregator site.
Flirt4Free.com
Flirt4Free is the probably the leading premium cam site for shows that are slightly different than the norm. In addition to the generic cam rooms featuring semi-pro and pro cam models, this platform also has a dedicated arena for niche performers. The site's Fetish Community is just one click away from the homepage and features kink-related articles, infotainment, a community-powered message board and 54 sub-categories of the genre including CEI.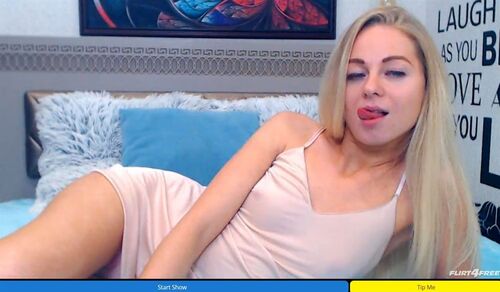 The CEI group in the micro-site features online models who have tagged themselves as CEI experts. However, most of the site's doms are well-versed in the art and know exactly how to make their cam partner swallow their pride. We recommend taking advantage of the platform's messaging board. Many of the models use it as a way of introducing themselves to new pals and veteran users know that by posting a specific request on the forum detailing what they're looking for. Hosts will respond not only wanting to fulfill the fantasy, but will often lower their per minute chat rates in order to do so.
In general prices at Flirt4Free are not cheap, but all rates include the use of 2-way video and audio if desired. On average, expect to pay around $4.50 a minute, with the cheapest cam rooms starting off at $0.50 a minute (though the more wild performers rarely charge the minimum rate).
Facts & Features
Around 600 cams are online at anyone time
Most of streaming quality is HD or high-quality SD
You receive 120 FREE credits when you validate a credit card (without having to make a purchase)
You can negotiate with models on their per minute cam rate charge via the site's Show Offers feature
---
CamSoda.com
Unlike Flirt4Free, CamSoda is a freemium platform, which means the performers can strip off and get wild in their open chat rooms. The models here are of all levels. They range from amateurs streaming out of their bedrooms to semi-pro and pro cam stars performing from professional studios. Almost every room is tagged with some form of proclivity though this doesn't necessarily mean the host is an expert in it, rather they're willing to perform it in a private cam chat date.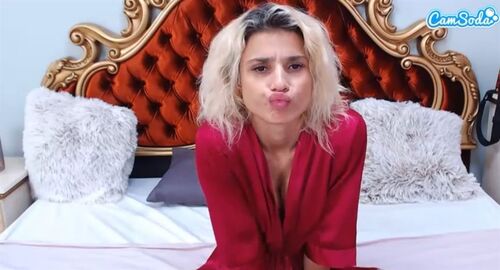 Performers at CamSoda can tag themselves with any search term they want. This produces page after page of results which can be cumbersome to go through. To find the CEI rooms, all you have to do is select the view all tags link located on the top right of the gallery of snapshots. Then go straight to page 9 where you'll find the CEI category. Like most sites though, it's always worth checking out related fields such as dominatrixes, control/denial, JOI etc.
Not all rooms at CamSoda include cam 2 cam in their advertised rates. In addition, not all rooms will even permit private shows, preferring to stay in their open chat rooms and perform for tips. However, most will go private and those that do, tend to charge around the $3.00 a minute mark. The cheapest cam hosts will ask $0.70 a minute, but rarely will this cost include c2c. Some ask for an additional tip up front if you want to use your webcam. Others will simply charge a higher per minute rate for cam-to-cam.
Facts & Features
Some 600-800 room are broadcasting 24/7
Streaming quality varies from SD to HD plus
CamSoda is one of just a couple of major webcam platforms offering c2c shows on smartphones, tablets and mobile devices
Some hosts have an option that lets you record private 1on1 shows with them. The recording is then stored in your CamSoda account where you can re-watch it as often as you like at no extra cost
---
LiveJasmin.com
LiveJasmin is one of the most popular premium cam platforms due to its unparalleled selection of stunning cam models. Every host at LiveJasmin is a professional cam performer and almost all stream from professional stylized and lit studio settings. When it comes to the niche genres, the models are not only dressed the part, but they have every toy and accessory at hand to give a private show like no other.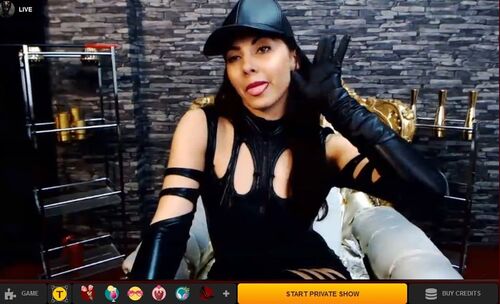 LiveJasmin doesn't feature kinks, rather models have preferred Willingness categories that they are experts in. By using the magnifying icon on the top right of the homepage and typing in CEI in the white search bar, all rooms with CEI indicated in their bios appear. This generally doesn't bring up a huge selection, so you may want to browse the rooms in the dominant category. When you see a potential playmate, simply message her and ask if instructions is in her repertoire.
Prices for cam-to-cam CEI private chat are not cheap. A room's rate doesn't include the use of your webcam or microphone. Each of these features is an additional credit or two a minute surcharge. Most performers charge around $3.60 a minute (without c2c), with the lowest rates starting at $1.20 a minute.
Facts & Features
1,500 performers are generally online at any one time
Streaming is excellent with most rooms using HD or HD plus video feeds. However, a few of the niche cam stars still broadcast in SD (albeit high-quality SD)
Similar to CamSoda, LiveJasmin has c2c capabilities for smartphones, tablets and mobile devices
The site has a promotion for 1st time members to be gifted up to 99% off your first purchase.
---
FetishGalaxy.com
FetishGalaxy is one of the top kink-centric premium cam platforms. Every performer at this site is an expert in their field. From dominatrixes and submissives, to expert instructors and those who switch from controlling to being control. The FetishGalaxy models don't just act the part, they live the lifestyle.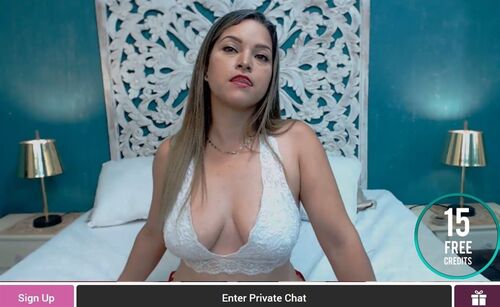 While this site is a favorite for those who have experience in kinky acts and are looking for a partner that'll take them to next level in a cam 2 cam CEI show, it also is one of the best destination for those looking to take their first tentative steps into a particular proclivity. Some of the hosts are labelled as Educators, indicating they'll take you by the hand and teach you the art of CEI or another niche and make sure your first time eating spooge is an experience you'll never forget for all the right reasons.
FetishGalaxy is extremely c2c friendly with every room offering it as a option and all rates are inclusive of webcam and microphone usage. Prices are low considering you'll be having a 1on1 experience with some of the world's leading cam entertainers. Most ask around $2.25 a minute, with several rooms charging the site minimum of $1.00 a minute. These low-costs do come at a price though - and that's low streaming quality.
Facts & Features
There's generally a limited selection of 150 broadcasting cams, though all are kink-centric
Broadcasting levels are low. Most use a SD feed, with only a few streaming in HD
Select performers offer discount codes for use towards your next cam date. A few will even let you apply the discount code retroactively to the show you're already in
---
Stripchat.com
Stripchat is similar to CamSoda in as much as it's a freemium site. This means the performers can remove their clothes and strut their stuff in their public free chat rooms. When it comes to the more wild entertainment, Stripchat's models are some of the most kink-friendly around with every major genre covered by the site's international coterie of amateur, semi-pro and pro cam models.
The site has a comprehensive search grouping of most major kinks, however for some reason this doesn't include CEI. It does feature a range of related actions such as role-play and domination. Many of the performers in these categories also list CEI in their profiles, as acts they like to do in 1on1 private cam chat dates. The reason Stripchat makes it into our round-up of the top 6 CEI private cam sites, is that the site is currently the only platform that offers virtual reality (VR) shows. If you own a VR headset and find a VR enabled room that offers orgasm swallowing instructions, you're in for an experience like no other.
Cam 2 cam is not necessarily included in a model's private cam chat fee. Most of the girls charge around $3.40 a minute for a 1on1 show, with the lowest-cost cam babes starting at at just $0.80 a minute. When it comes to using your webcam (or VR headset), some of the models will increase their per minute price, others ask for an additional tip and a few will be obliging and include it in their flat fee.
Facts & Features
At any one time, there's an impressive 2,000 cams online at Stripchat
Streaming quality is as varied as the gallery of performers. It ranges from low SD to HD plus and of course next-generation VR feeds
Like CamSoda, some of the Stripchat rooms let you record a private CEI cam date and store the video in your Stripchat account where you can watch it as often as you like at no extra fee
---
C2CPorn.com
C2CPorn isn't a traditional webcam platform in the style of the other sites listed here, rather it's an aggregator of 8 leading cam sites. It collates all the online rooms from these sites bringing them together in one place. You specify exactly what attributes you're looking for in a cam partner then C2CPorn searches the platforms and within a second brings up only those models that tick every box in your wish list.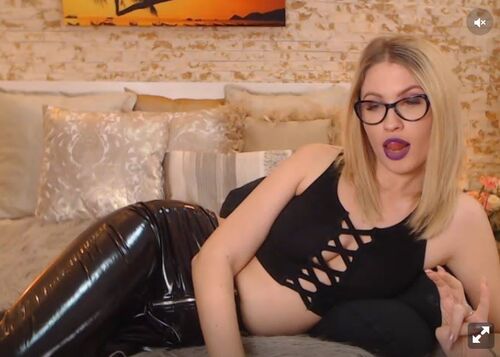 To find all the models online that are going to have you swallowing your pride at their behest, all you have to do is click on the Go To C2CPorn button above the photo. It brings up all the online cam girls that specialize in CEI in just one click. As C2C is an aggregator of cams, the site itself doesn't host the room. Instead once you find the perfect madam, you click on the photo or live feed and are immediately taken to her hang-out on whichever platform she's streaming from.
What makes C2C a great search tool is that lets you add search filter after filter so you can find exactly what you're looking for in appearance, age, streaming quality, ethnicity and major kinks. When it comes to prices, it all depends on the site and the model you've selected.
Facts & Features
The site has over 8,000 rooms to choose from at any one time
Streaming quality ranges from SD to HD plus and even the occasional 4K room
Everything is free on the platform with no membership required to use the site
---
Conclusion
Each of the six CEI cam sites listed above have different strengths and weaknesses. For example, FetishGalaxy has low-cost 2way video sessions with expert instructors, though its streaming quality can be spotty. CamSoda and Stripchat are both great options if you're looking for some free fun and games in the open chat rooms, though when it comes time to take things to the next level in a CEI private cam chat, c2c costs are extra. The same applies at LiveJasmin, however this site features the top performers around. While there's no free action, the girls are worth every penny of what can be expensive shows.
C2CPorn is great way to find the perfect partner, especially when it comes to niche activities though once you've found her, the rest of the adventures takes place on a different platform.
Out of all the sites, our top recommendation is Flirt4Free. All rates are cam-2-cam inclusive, the models are skilled in their relevant field, and streaming quality is top-rate.