Top 6 Cuckold Cam Sites For Private Chat
Published
October 06, 2020
Whether you want to be a cuck for a dominant cam girl or see another guy getting orders from the both of you, a good cuckold cam session isn't just about how hot the model is - there's so much more. You also need a variety of streaming options, a performer who is experienced in the art of cuckold role-play and an easy to use cam to cam feature as well. We took a look at all the major webcam platforms to find out which were the best ones for cuckoldry.
LiveJasmin.com
LiveJasmin is home to most of today's leading cam models, all of whom perform from professionally stylized and lit studios. With around 1,500 room streaming in HD 24/7, quality shows are in abundance, so much so that the biggest downside of LiveJasmin is that you're spoiled for choice. When it comes to a finding a skilled and experienced woman who knows exactly what it takes to humiliate a willing partner, LiveJasmin is a no-brainer.
LiveJasmin doesn't have a kink section as such, they prefer to categorize the non-vanilla type cam activities as 'Willingness'. While there isn't a defined grouping here for cuckold, the plentiful dominatrixes hosting from the site are almost all schooled in the genre.
Once you're in girl's chat room, you can check out her bio to see what other passions she has, some list it, along with role-play and other related niches. What is great at LiveJasmin is if the girl says she's got a passion for keeping men in check, not only are you guaranteed she knows what she's talking about, but she'll have all the necessary accessories at hand including whips, chains, leather outfits and more.
Cam to cam sessions aren't included in the private chat rates here, for this you'll need to add an extra $1-2 a minute in order to turn on your cam, and the same fee again if you want to use your microphone.
On average, most rooms (without the addition of c2c fees) come in at around $3.60 a minute, though you can always find rooms that are holding a time-limited 'Sale' for the site minimum of $1.20 a minute.
---
CamSoda.com
CamSoda is a freemium platform, which means as opposed to LIveJasmin where the models remain clothed in their free open chat rooms, at CamSoda they strip-off and happily perform all types of hardcore happenings if they get tipped enough. There's generally around 700 cams streaming all kinds of kinks at anyone time, with streaming quality ranging from some blurry SD lounges to crystal-clear HD plus hangouts.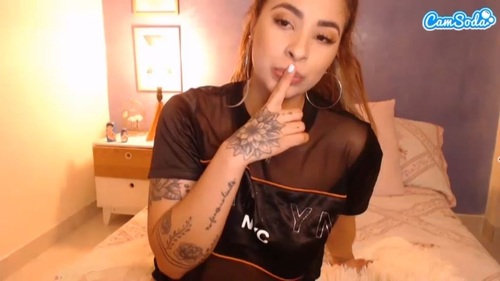 Anyone can show off their skills at CamSoda, so expect to find a huge selection of amateur cam models pushing the boundaries, alongside semi-pro and even the occasional celebrity cam girl.
To find the ladies that'll take control and show you what's what, you'll need to use the site's search tag system (which can be quite cumbersome). To do this, click on the view all tags button located on the far right of the homepage's menu bar of search options. This brings up page after page of search results. Either scroll through the pages until you find a category that fits your mood or go directly to page 4 and choose the Role-Play grouping. (Other relevant groups include the catch-all Fetish option on page 1 or Bondage on page 2). If you want to see a couple with a cuckold guy, the upper menu bar on the homepage features a tag for Couples.
When it comes to having a cam-to-cam cuckold show, some rooms will charge extra for it to be a 2-way view, others include it in their rates, while some will ask for an upfront one-time 'tip'. Price-wise most of the better performers and most of those streaming in HD charge $3.00 a minute, however if you're prepared to compromise on broadcasting quality and standard of skill, you can find some rooms kicking off at just $0.70 a minute.
---
FetishGalaxy.com
Out of all the sites listed here, FetishGalaxy is the only kink-centric webcam platform that has made it onto our list of the best 6 cam sites for cuckold shows. On one hand, it does have a more limited selection of rooms streaming around the clock - normally in the region of no more than 130, or so. On the other hand, every single one of these rooms is hosted by an expert dom/sub skilled in a variety of specialties.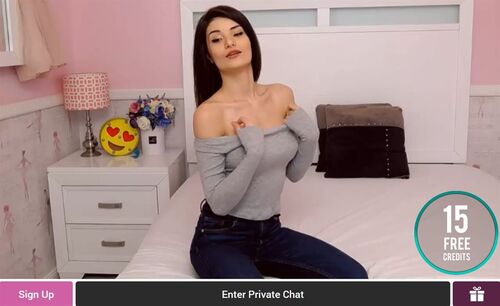 Considering the expertise level of the cam hosts at FetishGalaxy, private cam chat rates are surprisingly low. These low rates though do come with a caveat, and that's the site's low broadcasting quality. Many of the rooms are in SD with only a handful broadcasting in HD.
All the categories on the top menu bar relate to one type of niche or another. Submission / Domination / JOI / Leather and latex are featured among other options, but an even easier way to find the lady who'll tell you what's what, is by simply looking through than that the site's gallery of photos. Every snapshot is labelled with the cam model's preference. She's either a Professional Dominatrix / Professional Submissive / Educator or Expert. Almost every dom and educator is highly skilled in cuckold shows.
All 1on1 show prices are inclusive of cam to cam usage and start at just $1.00 a minute. These are the cheapest rooms though, most average out at around $2.25 a minute.
---
Flirt4Free.com
Out of the 600 or so choices of online cam performers that appear on Flirt4Free at any one time, around 100 specialize in one form or another of extreme entertainment, each and everyone an expert in their specific genre. HD streaming is favored by the majority of rooms, but by no means, all. As a rule of thumb, the more professional the model is, the better her streaming quality.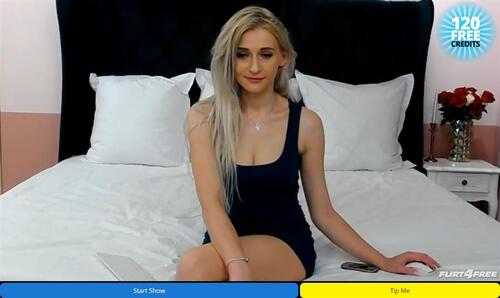 When it comes to being emasculated at Flirt4Free, the first port of call without a doubt should be it's Fetish Community. Here, not only can you find 54 search groupings featuring the online models that specialize in the relevant niche, but also a wealth of articles, news and a community-powered forum focused on the spicier side of adult-themed fun.
In fact, Flirt4Free is one of the few premium webcam platforms that features Cuckolding as a category of it's own. If you click on the link in the Fetish Community page you can not only see the top 10 most popular cam models in this niche, but all the performers at Flirt4Free that specialize in it. Even if they're not online when you're there, you can click on their photo to see their bio, images and a schedule showing when they're normally online.
Unlike the previous two sites, all prices at Flirt4Free are inclusive of c2c and dual audio. While the cheapest rooms start at just $0.50 a minute, we recommend paying extra and making sure you're with a mistresses that truly knows what it means to put you in your place. These rooms are somewhat more expensive, averaging out at $4.50 a minute.
---
Stripchat.com
Stripchat, like CamSoda, is a freemium site which means full-on frontals and extreme entertainment takes place in the model's open chat rooms. It also means anyone can set themselves up as a Stripchat host. The skill level of performers ranges from amateur girls, guys and couples that just want someone to watch them get wild, to professional cam exhibitionists that have some incredible tricks and toys waiting to be appreciated.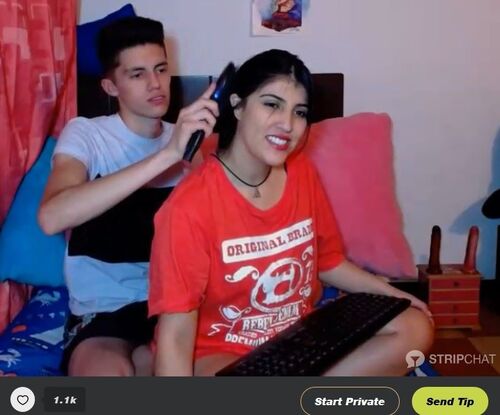 Out of the 2,000 or so rooms that are online day and night, most tag themselves with some form or another of niche preferences, however this doesn't necessarily mean they're skilled in the scene. If you're looking for a cuck by proxy or want to humiliate and turn the man in a couple into your cuck, Stripchat has a huge selection of couples who not only do this on cam, but live the lifestyle.
Stripchat is also one of the few sites that has a dedicated search grouping for cuckold. To get to these hang-outs, you simply click on the All Categories button at the end of homepage's left side menu bar and select a Cuckold from the alphabetical search listing page that comes up.
Private chat prices are like the site's streaming standards - low to high. On average, rates for a 1on1 cam session stands at around $3.40 a minute with the cheapest rooms coming in at $0.80 a minute. When it comes to 2way video and audio not all performers include it in their base rate. Some have a higher per minute rate if you want a c2c session, others just ask for an additional tip before starting the show.
---
ImLive.com
ImLive is not only one of the cheapest premium webcam sites around, it also has a strong contingency of cam models with a passion for more perverted bedroom antics. Cheap, like everywhere else though, can (though not necessarily) come at the expense of broadcasting quality which tends to be spotty. Recently however, we've noticed an upgrade, with more and more videos coming through in HD.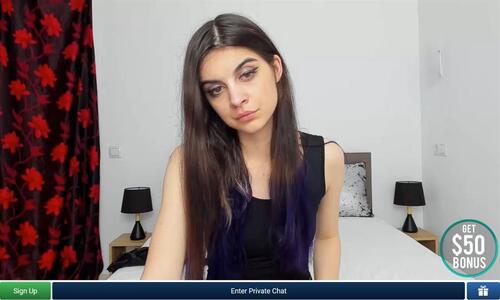 Generally there's around 500 girls streaming at any one time and everyone of them has been vetted by the site ensuring rooms and private cam performances meet the platform's high standards. Out of all the rooms, around 100 or so are tagged as kink-friendly though the only way to see which genres they're into is to look at their profile.
The best way to find a mistress to turn you into her pet cuck is to use the site's Fulfill Your Fantasy option. Here you simply write down your dream cam experience, what type of host you'd like to partner with and submit it. The models then have the opportunity to make your dream come true, and quite often they'll cut their rates even further in the hopes it'll make you submit to their on-cam demands.
One reason the site is so popular is those cheap cam rates we talked about earlier. The lowest fetish sessions start at $0.70 a minute, with the average cost hovering around the $2.50 area. All rates are inclusive of cam to cam and 2-way audio usage.
---
Conclusion
The above six sites all feature great cuckold cam sessions, but each with it's own strength (and weakness). LiveJasmin, beyond a doubt, has the most beautiful mistresses to play with. It also has a wide selection and every host in the genre is a true professional (though prices can get high).
CamSoda and Stripchat are both freemium sites, meaning you can get to see a lot of fun and games for free, in addition to a strong selection of couples on cam. On the other hand there are also many wannabe professionals that may not know exactly what it means to cuckold a partner
FetishGalaxy is all about the dirty dames who live and love the kink lifestyle. Rates are low, but then again so is streaming quality in many rooms. And if you're looking for a cuckold couple, then you won't find any here.
Flirt4Free and ImLive, are like LIveJasmin - premium sites. Whereas Flirt4Free has a great kink community and provides a lot of additional info related to the art, prices can be high and the selection of partners slightly limiting. ImLive on the other hand is much cheaper - but HD streaming is still a hit and miss.
At the end of the day LiveJasmin is the best place to start your cuckold cam experience.