5 Leading Cam Sites for Engaging in Hot Sissification Live Chats
There is a dormant feminine side in you you've always wanted to breathe life into but had no one to show you how. In a cam to cam environment, you'll be able to meet alpha female performers who know better than anyone how to act and behave like a real woman, and they can be your guides in the exciting process of feminization. So get ready to take off your pants and wear a dress. Your journey to become a female is about to begin. These are are the 5 best sissification cam sites operating on the web today.
Flirt4Free.com
If you're looking for a cam site where you can enact all your kinky desires, Flirt4free is the place for you. It puts much focus on fantastical live shows with a great number of its 600-800 constantly active cam rooms being occupied by professional dominatrices.
The site has a whole section dedicated to kinky action called the Fetish Community. This Community contains more than 50 categories covering almost any peculiarity you can think of. One of them is Sissy Training where you'll find cam girls who will artfully strengthen your feminine tendencies. If you need some practical training in behaving like a girl, you can opt for Role Play/Costumes and ask the performer to pretend you're a fair lady during the cam chat. There is also a Cross Dressing category where you can come to the show already wearing a complete female outfit - a wig, a dress, a bra and even panties.
A 1 on 1 sissification show will cost you $4.50 a minute on average. Minimum chat rate stands at $0.50 a minute - a highly affordable sum especially when taking into account that you won't need to pay extra for c2c.
To reduce chat rates, you can opt for a Multi-User Show. In this show, there will be other users with you and you won't be able to activate your webcam (unless you're the one who initiated the show), but you'll save around 30% compared to a private chat and still be able to enjoy a hot show watching the model undressed. Unfortunately, not all models give this type of show.
One of the best ways of learning how to become a woman is watching women in their everyday routine. Flirt4Free enables you to do so with its Live Cam Mansion. This is a fancy villa populated by beautiful girls you can spy on any hour of the day including their intimate moments in the shower and bedrooms. The Mansion is a great feature for voyeurists.
Feminization requires intensive training. You'll have to spend quite a lot of time on the site. Flirt4Free has a lucrative reward program specially tailored for repeat users. Its rationale is simple, every action you do on the site (even just signing up regularly) gives you points. These points bring with them great benefits, such as discounts on using premium features and bonuses on every credit purchase.
---
LiveJasmin.com
1,000+ professional cam girls available for live chats 24/7, superior hi-def streaming that characterizes almost all shows and a highly advanced and user-friendly interface make LiveJasmin a must for users interested in top-quality cam shows.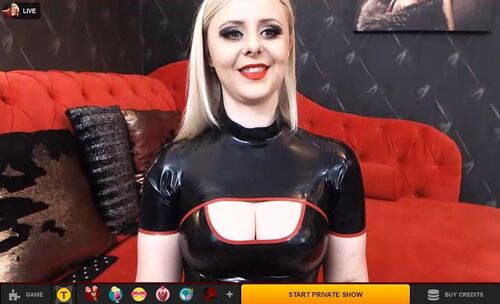 To find the site's fetish models, we suggest referring to the advanced search tool. Under the Willingness category, you should select Dominant. You'll be presented with close to 30 online stunning models who are patient and dedicated, yet, at the same time, assertive enough to lead you through the bumpy journey of manifesting your feminine inner self.
The search tool enables you to look for a specific dom model you'd like to be your sissification instructor by combining several categories. For example, you may search for a Dominant girl at the age of 22-30 who is Latin, has a B Cup bust, with Long Black hair and who is wearing Stockings. Not all searches will give you a desired result, but you can keep on trying till you stumble upon a girl that is as close as possible to your ideal performer.
A private sissification show on LiveJasmin averages $3.60 a minute. The cheapest model will charge you $1.20 a minute. For your information, including 2-way audio and c2c in your chat, so the model can witness your metamorphosis from a hard and rough man to a gentle and fragile woman, demands an additional fee of 1-2 dollars per feature.
LiveJasmin's best feature is its mobile cam to cam through which you can engage in interactive cam shows on the go. Most other cam site don't have this option.
---
FetishGalaxy.com
Nothing can be better than engaging in sissification live chats on a site such as FetishGalaxy which is 100% kink-oriented. This live shows hub hosts no more than 100 performers at any given moment, but each one of them is an expert domme who will realize your darkest fantasies.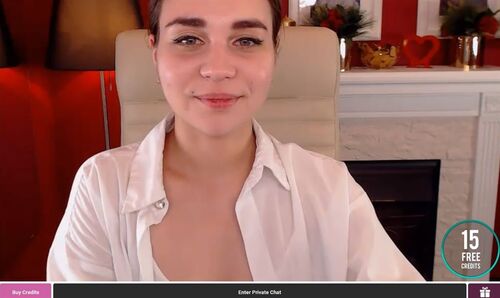 If you go over the site's categories you'll find a long list of kinky acts you can include in a live show. Quite a few of them are closely related to sissification, for example Domination or Outfit. But you don't need categories. Any model on the site is highly adept in all the existing techniques of feminization. You just need to tell her that you need some help in becoming a woman and she'll take it from there.
FetishGalaxy offers multiple chat options like Group or Candy Shows and, of course, private chats. The latter will cost you $2.25 a minute on average. And the minimum rate stands at $1.00 a minutes. These are highly affordable prices, especially in light of the fact that they include cam to cam.
FetishGalaxy's most notable feature is its reward program. The more credits you buy, the higher your membership status becomes and the more credit bonuses you get on every new purchase. At the lowest Bronze level, you enjoy up to 5 bonus credits for each new purchase of site credits. At the top VIP level the bonus rises to up to 30 credits.
---
Stripchat.com
On Stripchat, you'll meet more than 1,500 performers ready to entertain you day and night, performing in the buff in their open chat rooms. Many of the cam rooms revolve around kinky themes enabling you to fulfill most of your fixations in thrilling cam shows.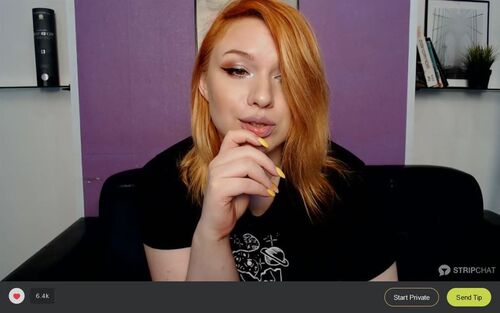 To find a models who will feminize you, select All Categories below the search bar. You'll reach a page unfolding the site's hundreds of categories arranged in alphabetical order. What you should do next is choose the ones relevant for a sissification c2c chat. We recommend Cosplay (if you want your model to dress you up as a movie actress), Domination, Mistress or Role Play.
A private chat with one of the site's cam girls averages $3.30 a minute. Minimum rate stands at $0.80 a minute. Be advised, opening your cam entails an extra payment of 30-50 percent of the room rate. If you choose to go for the more expensive c2c show, you'll also enjoy exclusive time with your model as other users won't be able to spy on your chat.
Stripchat lets you express your support for your favorite performers by joining their Fan Club as a Soldier, Lord or Prince for $9.99, $19.99 and $49.99 a month respectively. There is no substantial difference between these titles apart from the status they invoke. Each titles has its own badge attached to your username. And all statuses give you full access to the model's exclusive content as well as the ability to spy on her private chats for free.
Stripchat is the only cam site today that has virtual reality rooms. At any given time, its VR sections populates 10-15 performers technically capable of giving you exciting stereoscopic live shows. Imagine how fun it can be to engage in a sissification chat in a VR environment.
---
xLoveCam.com
xLoveCam is a site for users who love to watch European cam girls as most of its performers come from Germany, Spain, and France, in particular. In addition, it has a relatively large category dedicated to kinky live shows with close to 30 active chat rooms most hours of the day.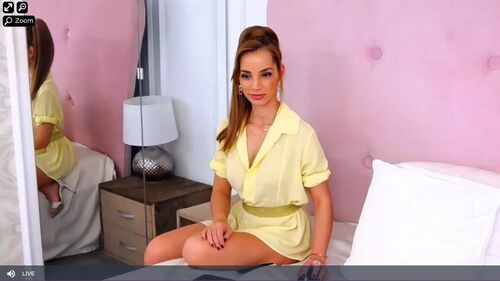 By slecting Fetish Female on the category section on the filtering tool, you'll reach the site's fetish models. You can chat with them in their public rooms and find out whether they'll be willing to assume the role of a sissification instructor.
Once you find a model that can do that, taking her to a private show will cost you $2.00 a minute, on average. If this highly affordable sum is still too much for you, you can keep searching for cheaper models. The cheapest ones will charge you $1.10 a minute.
It should be pointed out that private shows on xLoveCam are not fully private as other users can join them as active participants or (for a smaller fee) as spies. If you don't want to be bothered while you are experimenting with becoming a woman, you'll have to opt for an Xclusive Show. This chat mode is 30-50 percent more expensive.
Some of xLoveCam models will let you become their very own VIP Member and enjoy unlimited access to their premium video and photo galleries. The prices for this VIP membership vary between 3-15 credits a month depending on each model's individual rate.
---
Conclusion
According to the famous Kinsey Scale which measures a person's sexual orientation, 11.6% of the general male population is equally heterosexual and homosexual. That means that many men, whether they're aware of it or not, have a strong feminine side in them which oftentimes struggles to manifest itself no matter how hard it's repressed.
If you're tired of struggling and have finally decided to cultivate your feminine sentiment, a cam to cam environment is where you should let it blossom. There you'll meet gardeners in the form of sensuous models that will make sure your seeds of womanhood will sprout and become beautiful flowers.
These models wait for you on the 5 cam sites mentioned in this article. We chose them because each one of them has an extensive fetish category with many dominatrices who will do a fine job turning you into a sissy.
While al the above sites are sure to pair you with sissification instructor, the site we like the most is Flirt4Free. Its 'Community' which offers you tons of provocative live shows, including a special category dedicated to Sissification, its Live Cam Mansion allowing you to spy on hot chicks leading their everyday lives giving you real insights of what it's really like to be a woman, and a lucrative reward program with plenty of benefits make a world of difference.