Pay for Private Sex Chat on These Cam Sites with Amex
Published
January 07, 2020
There are currently only three sites that accept American Express as a payment option for live sex cam shows and, if you're a card holder but don't live in the United States, you're totally out of luck. But, for U.S. based Amex members, the thousands of live cam models waiting to play with a new online sex pal all say 'American Express will do nicely thank you' at the following three adult webcam platforms.
It shouldn't be this way: American Express has officially stopped offering their payments service to online adult sites. This comes from a reaction to advocacy groups. This decision may change. When it does, we'll be the first to inform you.
CamSoda.com
CamSoda is a community powered adult cam site which means anybody, anywhere, can open an account and become a live sex performer on the platform. As such, expect to be greeted by at least 600 raunchy rooms streaming 24/7 covering every fetish, kink and proclivity you can think of. And when it comes to a private 1on1 sex show, this Amex friendly site offers everything from amateur sexhibitionists to live sex super-stars.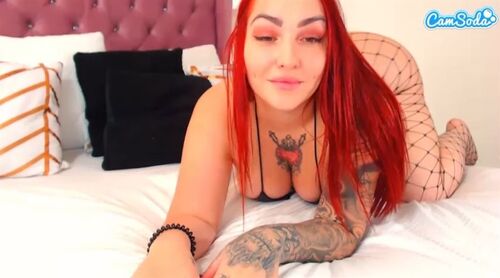 With so many wannabe porn stars fighting for attention among professional adult cam models, the action gets extremely hot and hardcore from the outset. XXX photos taken from live feeds steam up your screen the minute the site loads, with explicit performances the norm as opposed to the exception.
Costs for a private cam chat session vary wildly and some rooms don't even offer 1on1 exclusive shows, preferring instead that you tip them to perform specific pervs of your choice in their open free chat rooms. If a girl (guy/couple/shemale) does host private cam shows, you'll find that most come in around the $3.00 a minute mark. Saying that, you'll also find a lot of amateurs that do it for their kinky kicks and are happy to pull down the virtual curtain and start a session at a low-ball $0.70 a minute.
A quick tip about CamSoda's search engine, like most freemium sites this feature isn't that accurate. Models can tag themselves with any search word they want whether it's relevant or not to their rooms. The best way to find a girl that you want to whip out your Amex for is to view the rooms by scrolling through the snapshots and seeing which catches your eye. One of the best ways is to pay attention to the number of viewers are in each room. The more people who are watching her means she's probably got a trick or two up her sleeve.
To purchase CamSoda tokens with an American Express card just select the downward arrow by your username on the very top right side of the homepage. (You must register to the site first but don't be deterred, the sign-up process is quick, free and easy). Then click/tap on Buy Tokens and in the pop-up box that appears, choose Credit Card and your preferred token package option. Finally select Purchase Tokens Now and complete the payment process.
---
Chaturbate.com
Chaturbate reigns supreme as the largest adult cam site there is. And by large, there's on average 4,000 rooms streaming everything sex-related 24/7. Whether you're an extreme exhibitionist that needs an audience to fulfill your deviant desires, a horny housewife looking for a virtual porn pal, a sex-crazed student exploring new boundaries or a pro porn performer teaching a tip or two, Chaturbate has them all and more.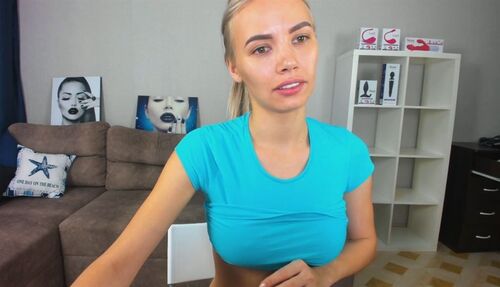 With so many rooms broadcasting day and night, filtering down the results to those categories that are relevant to you can be quite tricky. One way to start is by viewing first the shows that are streaming in HD. (You can do this quickly by selecting Advanced Options on the right of the screen above the gallery of live feeds and then select Prioritize HD Cameras). You can then use the popular tag options that appear above the images or select More Tags to find a category that isn't listed on the homepage.
Before getting to the pricing issues, it's worth bearing in mind that if you're looking for a cam2cam experience, then Chaturbate isn't a recommended site. You have to first register yourself as a 'broadcaster', which is quite a complicated process. Then, if you don't want to be seen by other viewers, you have to block your room from appearing on the site and only allow your chosen cam2cam partner access to your personal broadcast.
Prices at Chaturbate start at a rock bottom $0.60 a minute for a private cam sex show, though most extreme exhibitionists that are willing to go into an exclusive session are asking around $2.70 a minute. There are some porn stars that occasionally take time out to meet and greet their fans in a one-on-one cam chat and they'll come in at the higher end of the scale - around $8.00 a minute.
While Chaturbate is open to anything and anyone, it's as tight-lipped and closed as you can get when it comes to protecting your payment details. The site implements multi-layer encryption technology to ensure your financial info is kept safe and secure. To use your Amex card to purchase Chaturbate tokens you must first sign-up for a free Chaturbate membership. Then, when you log into the site as a registered user go to the top right side of the site's homepage and select the Get More link in your member profile box. A pop-up box then appears offering token packages, choose the appropriate bundle and in Payment Options select American Express. After this, you simply input the relevant payment details and you're ready to get wet and wild thanks to your new Amex purchase.
---
MyFreeCams.com
Like the other XXX cam sites accepting American Express, MyFreeCams is also a freemium site, meaning at any point you can expect to find over 1,300 raunchy rooms streaming hardcore fun and games of mainly amateur girls who are looking for a partner in porn to get their freak on with. The site comes in last on the list due to its dearth of HD streaming rooms (there are some but they're in the significant minority) and more importantly, its excessive pricing for private chat shows.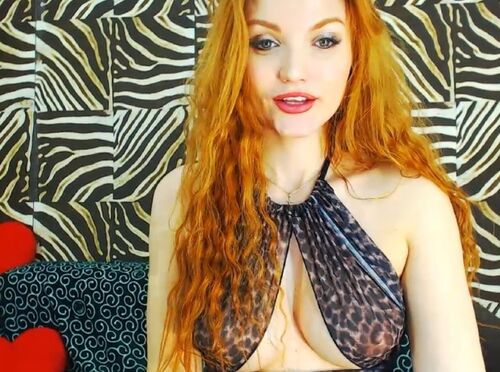 To choose a specific kink or fetish, or even appearance and ethnicity, you have to input the term into the white search box and the site will then bring up results based on the adult cam hosts that have tagged themselves with it. Obviously the more used and generic your search word is, the more results will appear.
A word to the wise, it's worth re-adjusting the homepage settings to get a better view of the girls and what's going on in their rooms. To do this, select the Large Icons button in the middle of the white menu bar on top to the snapshots. Not only will you get a larger version of the static snapshots but you can also select the Preview Overlay icon and by activating this, a small image appears on the bottom left of the photo showing a still taken seconds before from the live feed. This is extremely useful in seeing at a glance what deviant deeds are doing down before clicking in for a closer perv.
As mentioned earlier, prices at MyFreeCams are somewhat on the high side. In fact, it's not so much prices but rather the price. This site has a standard fee throughout for private 1on1 live sex video chat - you're looking at an initial $5.45 a minute charge to you your Amex. The option to activate your webcam for a cam2cam show, depends on the model. And when available, she may ask for a tip to turn it on.
Like the other sites, before you use you American Express card to buy tokens, you first have to register to the site and like CamSoda and Chaturbate this is a quick, safe and simple process. You then log in using your membership details and go to the right of the homepage and select the Purchase Tokens link. A box then comes up offering a token bundle and requesting the card info. If you want to buy a different value package of tokens you just select the link - Click here for additional purchase options - and choose one of the three alternatives. Makes sure Epoch is selected as your payment processor as this is the Amex accepting option.
---
Conclusion
For those of you that are not located in the United States, none of the above is relevant unfortunately. Currently the option to pay for sex cam shows with American Express is only available to those residing in the US. However, it's worth pointing out that you can pay for live porn with PayPal, by linking a PayPal accouint to an American Express card and then pay via PayPal - this option is available internationally and nicely circumvents the restrictions of using American Express outside of the States.
As of now, no Premium cam sites are accepting American Express but, if this changes, readers of PrivateCamSites.com will be among the first to know.
While all the sites listed above are freemium sites, CamSoda definitely impresses the most. Its girls cover the entire range of looks, ethnicities and professionalism - from amateur first-time cam sex models to porn-stars with moves and tricks that have to be seen to be believed. It also has very competitive chat rates, easy to find cam2cam options and a strong showing of HD rooms 24/7. So, if it's your first time pulling out the Amex for some private cam sex - start at CamSoda and see how it goes from there.