10 Best Live Cam Sites For 2021
Published
November 10, 2020
As the year slowly creeps to a close we've taken a look at all our favorite live cam sites to see what changes they've been through these past 12 months. And, although we hate to say it, considering the troubles so many of us have suffered in 2020, in the live cam world it's been a remarkable time. With so many people confined to their homes, webcam platforms really stepped up their game to offer some safe, virus-free ways to meet hot new friends and enjoy some fun and games that will leave you with a smile on your face.
The following list features what we think are the ten best live video chat platforms for 2021. In addition to the overall best site, we see which platform is the best in a variety of categories so no matter where your preferences lay, you can easily find the best private cam site for you. From the best value for money, to the site with the hottest cam models. Or maybe you're looking for the best fetish live cam site or the platform offering the best free cam shows, find the top picks for 2021 below.
Grand Champion 2021 / CamSoda.com
Time and time again CamSoda takes the top spot in our weekly blog round-ups. The site burst onto our screens a few years ago and has constantly raised the bar in a variety of live cam categories ever since. There's usually around 700 rooms streaming 24/7, many of which use HD feeds. You'll find a huge variety of performers calling CamSoda their live cam home ranging from first-time amateurs to celebrity performers. And best of all, you can enjoy hours of wild live shows without ever paying a penny.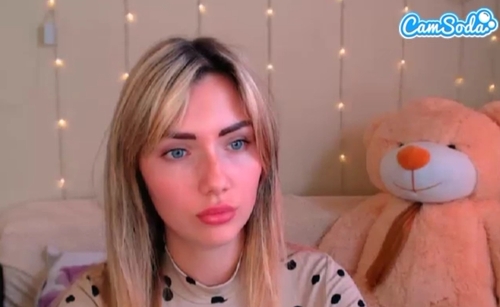 The homepage features snapshot after snapshot of performers in various stages of undress, Live video feeds grabbed moments before replace the static image as you scroll down the page or over hover a specific photo. HD streaming is the norm here with very few rooms still using SD.
However, CamSoda knows that it's not just enough to offer hot models streaming free shows in HD, they go all out providing users a range of additional benefits. CamSoda was one of the first platforms offering private cam-to-cam sessions on a mobile device, smartphone or tablet. It also lets you record most private paid-for shows. You can keep a copy of your 1on1 cam spectacular in your CamSoda account where you can access it whenever you want and watch it over and over at no additional cost.
Unlike many freemium cam platforms, almost all the rooms at CamSoda are c2c friendly and prices are extremely competitive. On average, an exclusive show with a performer will set you back around $3.00. However, a few minutes of searching is all it takes to come across a bargain room with per-minute rates coming in at the site minimum of just $0.60.
---
Best Premium Cam Site / Flirt4Free.com
The upgrades Flirt4Free has implemented in 2020 has propelled it to take the crown as our favorite premium cam site. There's usually around 600 rooms streaming day and night and over the past 12 months, many have turned-up the rez and stream in HD or HQ. Even though it is a premium site and all performers are stunning and skilled cam hosts, this doesn't mean that they'll obey the rules and only uncover their amazing assets in paid-for sessions. Teasers and flashes are common place in the open chat rooms, especially if the performers are gearing up for one of their low-cost multi-viewer live shows.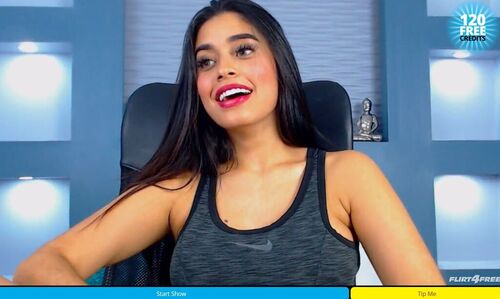 Flirt4Free has been working hard this past year and it shows. The site improved it's streaming quality with most rooms now broadcasting in HD. It improved its technological capabilities and rolled out a great new mobile platform that's set up for cam-to-cam live chat. It also redesigned it's chat room experience making it one of the most-user friendly around.
The site has always been big on promotions and special deals and going into 2021, it's stronger than ever. In a chat room, many models have the Make An Offer button on the bottom left of their live video window. This lets you negotiate the per-minute rate of a private cam session with the model. Generally, the longer the show you want with them, the bigger the reduction in their prices they'll give. Some models also offer promo codes that give you free additional minutes in any exclusive paid-for show they host. The site also gives a whopping 120 FREE credits to new members who link their account to a credit card (no purchase necessary).
The average per-minute cost of a private cam session stands at around $4.50 and includes the use of cam2cam and dual-audio. But, especially at peak hours, there are always a selection of rooms offering the lowest rates of just $0.50 (also C2C inclusive). The site also offers a great VIP membership program at $39.95/month. This gives you access to 200 FREE videos each day, exclusive money-saving promos and free access to hour-long celebrity live shows.
---
Best Cam Models / LiveJasmin.com
LiveJasmin has long been considered the ultimate premium cam site. It offers great HD streaming site-wide, mobile c2c chat and a user-friendly layout. But its strength is by far and away its unparalleled selection of skilled and drop-dead gorgeous cam hosts. In fact, LiveJasmin is one of the few sites hosting 'exclusive' performers. These are the A-list of cam stars that only appear at LiveJasmin and are considered the top live video chat models around.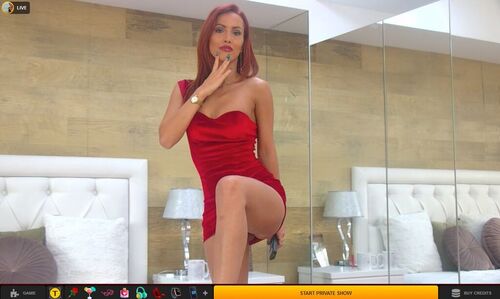 LiveJasmin has slipped recently from the podium as the number one premium site. The past year the site has undergone some changes that we're not particularly fond of. Cam hosts no longer use interactive toys and there aren't any rooms featuring two performers or more. However, the quality and selection of performers remains the best there is with over 1,000 pro cam models online day and night.
What LiveJasmin hasn't taken off is it's great live-streaming preview. When you hover over a photo a live feed comes through so you can see what's happening in real-time in each room without having to click away from the homepage and the main gallery of photos. With such a huge selection of girls to choose from you'll need some help and the platform's search engine provides just that. It lets you filter down options according to preferences such as appearance, age, ethnicity, language, prices and willingness.
LiveJasmin has great deals available which can cut your costs by 50%. Before any purchase of site credits you have the chance to get extra credits on your package. For first-time users, this can be up to 100% extra free credits. Prices don't include the use of webcam-to-webcam and dual-audio. Each of these features will add an extra $1-2 a minute. On average, a private show (without c2c) comes in at $3.60 per-minute, with the lowest-priced rooms and those offering time-limited Promo sales kicking off at $1.20.
---
Best Variety Site / ImLive.com
Similar to Flirt4Free, ImLive is another premium live cam site that has really upped its game recently with a host of improvements that's made it one of our 2021 faves. It still offers great cam2cam inclusive low rates for 1on1 private shows but that's not all. Exclusive celebrity live performances, cheerful and cheap multi-viewer Candy Shows, an extensive video library and it's famed Fulfill Your Fantasy feature that really can make your live cam dreams a reality - ImLive is a cam world unto itself.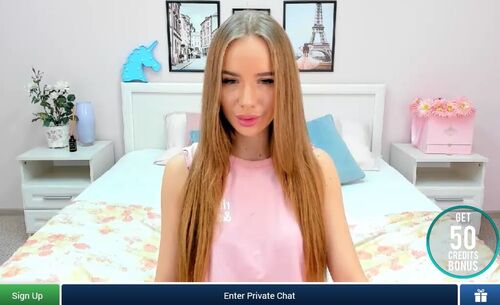 At ImLive it's all about variety. There's around 600-800 rooms streaming 24/7, all hosted by semi-pro and pro cam models. Every model at ImLive is vetted by the site before they're allowed to broadcast from the platform ensuring there are no time-wasters. When it comes to choice, you'll be spoiled for it when you use the free multi-viewer search tool which lets you watch six live feeds at the same.
Towards the end of 2020, ImLive launched a new mobile platform that's one of the best around. Cheap private cam-to-cam shows on your phone? A free full-screen live chat room on your tablet? Pan around the cam room with a sweep of your finger on your mobile device? ImLive offers it all. Another upgrade to the site in 2020 was the use of HD feeds. Previously the platform seemed to be keeping its prices low by keeping the streaming quality low. It appears the site knows that viewers are no longer ready to accept subpar feeds and as such many more rooms are coming online using HD-enabled feeds. This doesn't mean that HD is site-wide, but certainly over 50% or so of the cams are HD friendly.
Even though the broadcasting levels are higher and the site is offering more rooms and better features than ever, it hasn't meant the prices have gone up. ImLive is still one of the cheapest premium live video chat sites around. On average, a private show inclusive of webcam-to-webcam and audio usage will set you back $2.25 per-minute, with the lowest rates starting at just $1.00.
---
Best Value-For-Money / xLoveCam.com
xLoveCam is a premium live video chat platform attracting a host of mainly semi-pro European models. It has a more limited selection of broadcasts to choose from, around 400 rooms are online at any one time, but all of them are private show and C2C-friendly. Everything at this site is geared towards offering the viewers a budget-friendly private session with an experienced host (many of whom are bi and even tri-lingual).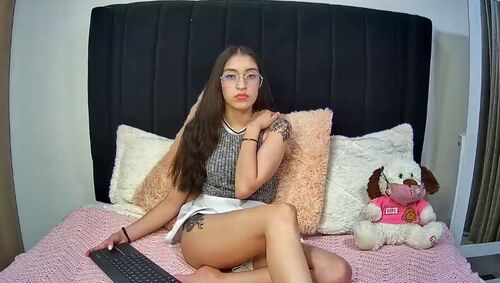 While it is a premium site (which means no fun and games in the open chat rooms), the site gets the working week off to a bang every Monday. For 24 hours, the models are allowed to chat away in their free rooms wearing nothing from the waist up. However, many sort of push the boundaries and 'forget' to wear anything from the waist down as well. While there isn't any extreme action taking place, it's a totally free way to see exactly what you favorite performer is usually covering up.
When it comes to streaming quality, there can sometimes be a pay-off. Prices are super cheap and this means you may come across a lot of broadcasts that are still using SD feeds. Once you click on a photo, the host's live feed takes over. Wait a few seconds for the stream to settle down. Quite often it comes through blurry, but after a moment or two, it'll settle down to a much higher-quality, so don't automatically assume that what you see off the bat, is what you'll get. What the site also offers for free is the ability to zoom into the live feed. This gives you a really close-up and personal view of whatever takes your fancy in the room (or on the performer).
At xLoveCam, C2C and dual-audio is included in all the per-minute prices, which start off at a rock bottom $1.00 per-minute. The average cost isn't much either, with most rooms charging around the $2.00 mark.
---
Best Freemium Cam Site / Stripchat.com
When it comes to freemium cam sites, Stripchat is the site to watch out for in 2021. Unlike most other freemium sites, this platform doesn't feature one ad cluttering up its sleek, user-friendly design. Stripchat is all about the free shows and the private live cam sessions with one of the 2,000 - 3,000 streaming rooms showing at all times of the day. It also offers a host of extra features, some not even available at premium sites. Stripchat is currently the only live video chat site that has VR (virtual reality) enabled shows.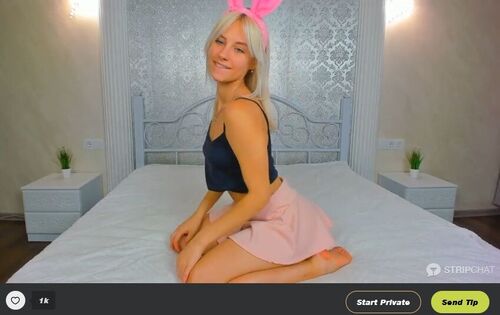 There are many reasons why Stripchat has taken the top spot when it comes to the best freemium cam sites for 2021, but one feature more than any other at this site makes it a stand-out star - and that's its search engine. Many freemium cam sites suffer from a poor tagging system, but not Stripchat. The main page lets you filter your results down according to age, appearance, broadcasting quality and even prices. But you can also go a step further by selecting its All Categories option. This brings up an alphabetical listing of a hundreds of major search terms letting you quickly, easily and accurately find the perfect British MILF that's into spanking, with blonde hair, and a big behind, or whatever other specifics you're into.
A huge number of the rooms streaming not only in HD, but also HD+ and as we mentioned earlier, Stripchat is currently the only site with VR shows. Similar to CamSoda, it also hosts models that let you record a paid-for 1on1 show and store a copy of it in your Stripchat account where you can re-watch the performance whenever you want, as many times as you want, without paying a penny extra.
Before you start a private show, take the time to enjoy some of the tip-fuelled free live cam performances, some of which can get extremely wild. However, if you want to be the sole focus of a model's attention, you'll need to close the virtual curtain and start an exclusive session. Unlike many hosts at other freemium sites, almost all the performers at Stripchat are not only private-show friendly but they are pretty much all set-up to host a webcam-to-webcam show. The cheapest cams start off at $0.80 per-minute. However, on average, expect to pay around $3.40 a minute. Some hosts include cam-to-cam in their rates and others charge a higher per-minute rate.
---
Best Luxury Cams / LivePrivates.com
When it comes to the luxury experience LivePrivates is unbeatable. This site refuses to compromise on anything less than the absolute best. At any point of the day or night you'll be spoiled for choice with over 1,000 HD streaming rooms clamoring for your attention. Every model is vetted by the site to ensure they're beautifully dressed, are skilled live cam performers, experts in their niche proclivities, and broadcast from well-designed and even professionally lit studio settings.
With so many gorgeous girls (as well as transgenders and guys) to choose from, LivePrivates knows that you don't want to waste time looking through hundreds of non-relevant snapshots. As such, they have a great search menu on the homepage which lets you narrow down your results from the get-go using parameters including fetishes, age, hair color and body type. If you prefer to just scroll through the glamor photos that fill the screen, it's worth hovering over a snapshot that catches your eye. After a few seconds, a real-time live feed replaces the static image and you can see exactly what the performer is up to.
One search category you shouldn't over look is the Sale category. This brings up all the rooms that are hosting a time-limited sale. The performers in these rooms have reduced their private per-minute rates to the site minimum cost of under a credit a minute. If a host of a Sale catches your eye, don't assume you can go back another day and enjoy a private show with them at this rock-bottom rate. Chances are you'll have to pay a lot, lot more.
The cheapest rates at LivePrivates start at just under a credit, which is around $1.20 per-minute. However, on average, most rooms charge around $3.60. Before you think 'that's no so bad', just bear in mind if you want to make it a cam-to-cam session, you'll need to fork out around $1.50 per-minute more. And, if you want to use your microphone, that's another surcharge of the same amount.
---
Best Fetish Live Cam Site / FetishGalaxy.com
When it comes to sites that specialize in the more non-vanilla type of live cam activity, FetishGalaxy is a must-visit. To be fair, many of the generic platforms also host numerous lifestyle performers, but the difference at Fetish Galaxy, is every single host is into a kink or two. There's no schlepping around trying to find a mistress or a sub here. The minute the homepage loads you can immediately see which side of the fetish fence each of the 100 or so streaming rooms belong in.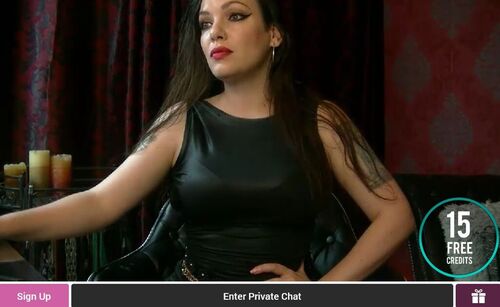 The photos on the homepage of FetishGalaxy can be very explicit but this doesn't mean you'll find the same level of spice in the models' open chat room. The site is a premium platform meaning all the good stuff remains behind the paid-for private show curtain. The photos are not only wild, but they all feature a label showing whether the performer is a Dominatrix / Submissive / Educator or Expert. The latter two titles means the host can switch between either role depending on her partner or her mood. And when it comes to the hosts at FetishGalaxy, all of them are skilled experts in the niche and have the necessary toys, whips, ropes, paddles and other accessories required for whichever games you're into.
FetishGalaxy knows that a good fetish cam experience requires you to be seen, as well as see what's going on. All private show prices are inclusive of cam2cam and audio and are extremely affordable. The only downside is that streaming quality here isn't yet up to par with the higher priced sites and once you click through into the mistresses liar or the sub's hideaway, it may take a second or two for the feed to settle down.
Prices for an exclusive session with a skilled and experienced fetish cam performer start at just $1.00 a minute. The average rates aren't much higher, standing at around the $2.25 per-minute mark. This really is a steal considering your partner is probably one of the top kink models online.
---
Best For Amateur Cam Girls / BongaCams.com
The freemium cam sites are different from the premium style live video chat platforms in two main ways. Firstly, the hosts can take it all off and get as wild as they want in their open chat rooms. Secondly, anyone can set themselves up as a performer at a freemium site. They don't need to be pre-approved on performane ability, by the platform. This means huge choice, but it also can mean a lot of performers don't really know what they're doing, and can waste your time and money. At BongaCams, the amateur hosts here are real exhibitionists who are not only hot, but who get their kicks off by putting a satisfied smile on their new cam partners face.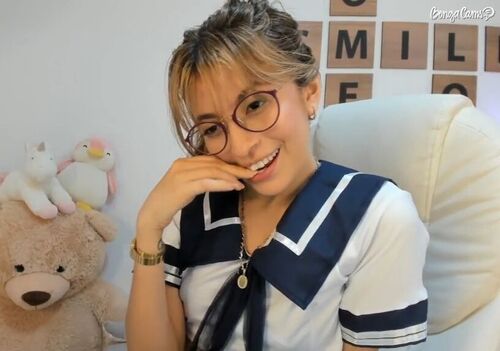 BongaCams is a European party palace where everything lewd is encouraged and tips get the action going. Saying that, almost all the models speak English and the majority are hoping you'll invite them into a 1on1 show where they can give you all their attention. The free shows are plentiful, but if you haven't signed up as a member and purchased tokens, the site will constantly bug you with obstructive pop-up ads urging you to get those tokens.
The girls at BongaCams are extremely friendly and love to show you their rather pervy passions. The great thing about this site is if a room is tagged as practicing a niche genre, they'll not only be skilled at it, but will also have the necessary toys and accessories needed at hand. Unfortunately at many other sites, they'll tag themselves with as many proclivities as possible in order to appear in the search results, whether or not they practice them or not.
Prices site-wide are the same no matter the broadcasting standard of the room or even if there are two or more girls hosting a show. For a private cam2cam inclusive session you're looking at paying $3.30 per-minute. However, if you don't want anyone else peeking into your cam adventure, then you'll have to pay about $5.00 per-minute. But, between us, there's little point in paying that higher price.
---
Best For Choice & Free Shows / Chaturbate.com
If you're looking for an almost endless selection of streaming rooms, then no other cam site comes even close to the choice at Chaturbate. This mega live cam site offers an incredible 4,000 or so broadcasts 24/7. However, and this is a big however, the quality and skill of the models ranges from exhibitionists streaming in grainy SD who may not even acknowledge your presence to live action super-stars streaming in 4K drawing in thousand of viewers to their free shows.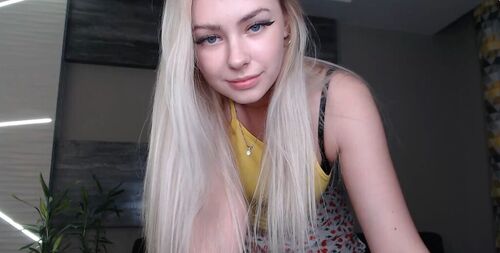 If you're looking to keep your pennies in your pocket but still want to enjoy some live cam fun, then Chaturbate can't be beat. Most of the action here takes place in a host's open chat room where tips fuel the fun. In fact, so many of the performers strip off for their own pleasure that not even tips are needed in most cases. Only if you're looking for a specific act to take place and don't have patience to hunt around for a performer doing it for free, will you need to take out the tokens and tip the host.
With so much choice it can be overwhelming if you're not looking for a particular type of model or kink. In this case, we'd recommend only checking out those rooms with the HD or HD+ icon on the snapshot. This way you know the streaming quality will be crystal-clear and the host has invested time and money in ensuring the viewer gets the best show possible.
Rates for private shows are all over the place. If you're a fan of C2C, be aware that at Chaturbate it's not easy to start a cam-to-cam show. More than that, not all the performers will even enter a private show mode, preferring to stay with the crowds and get tipped in their open hang-outs. If they do go private, expect to pay around $2.70 per-minute, with the lowest prices starting at $0.60.
---
Conclusion
With so many live webcam platforms to choose from there really is something for everyone. Some sites are all about low-costs. Others keep their focus on the hottest models around. Some prefer to spice up their acts with niche genres, while others are great if you're on a mobile device, as opposed to logging in from a laptop or desktop monitor. The above round-up gives you the overall best site in each of the classificationa we appreciate the most.
As for the best cam site for 2021, that honor deservingly goes to CamSoda. It has all of the above, and is constantly updating itself to ensure it stays at the top of the charts in all regards.