Cheapest Cams For Private Chat With Hot Guys
Published
October 27, 2020
The internet can sometimes be a like a mega-treasure hunt. You know what you want - but finding it for the best price is like looking for a chest of buried gold. You know it's out there - but there's no map with X that marks the spot. Take chatting with a hot dude on cam for example. There are loads of sites with cam models looking for new playmates but how do you know which platform has the best blokes, and just as importantly, which sites have the cheapest rates, yet still feature a great selection of guys, top-notch streaming and of course are safe, secure and discreet?
Well - the following is your map with five Xs. Each of the below platforms are the best of the best when it comes to cheap 1on1 cam chat with gorgeous guys.
Flirt4Free.com
Flirt4Free is one of the most popular premium cam sites due to its great selection of semi-pro and pro models, HD streaming options, and all-inclusive private chat rates, meaning no hidden extras if you want a cam2cam encounter. It also offers a constantly changing rotation of deals and promotions that can end up cutting the already competitive costs to some of the lowest rates out there.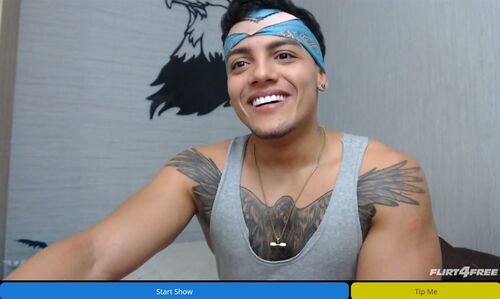 Flirt4Free isn't only about the guys so when the the homepage loads, make sure you select the Guys link on the top far right of the screen. This brings up all the male models who are online and ready to party with a new playmate. Then, find the View-By filter and sort the guys by Price. The snapshots of the men are arranged by their prices starting with the lowest options, which are 5 credits per minute - all the way to up to the premium hunks that can pull in a whopping 120 credits per minute.
One credit is equal to $0.10: The cheapest cam shows start at $0.50 a minute, with the average rate for a no-holds barred show coming in at $4.50 per minute.
Flirt4Free Deals & Extras
At the bottom of every page is a lower menu bar. The first category - Live Chat - features among other links, the options to see Promos, Show Offers and Deals. If you select Promos, you'll get to all the current specials the site is hosting.
Freebies: The site gives you 120 FREE credits just for validating your credit card details. No purchase is necessary in order to get these credits.
Show Offers: This lets you negotiate with a specific gay or straight cam model on the price of a private cam show with him. Usually they'll cut you a break if you commit for a certain length of time for the show. The longer the private chat you want alone with him, the cheaper they'll make their per minute rates.
Deals: This link pulls up all the coupon codes individual performers are offering. Models can offer coupons that will give you extra minutes for your money. For example, you can get a 20 minute show for the price of a 10 minute show when using the coupon. The deals vary, but it's always worth checking out if your fave fella has one listed.
---
LiveJasmin.com
If you're into the top models in a variety of genres, then look no further than LiveJasmin. These guys are the best of the best in their category. From twinks and pups to bears and muscle men, they're all here and they're all pro-performers. And it's not just how they look that makes them LiveJasmin worthy. Almost all are experienced and at the top of their niche when it comes to taking things to the extreme. Prices, at first glance can seem high, but we'll show you how to get more for less.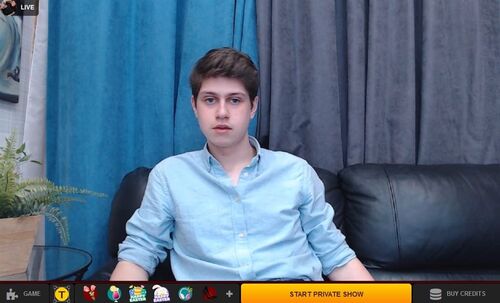 Finding the cam boys at LiveJasmin is similar to Flirt4Free, it's just one move from the homepage. On the top left of the screen simply select Boys and then choose your preferred group (Gay, Straight, Couple etc.). Boys also brings up the Transboys, so if you see a stunning babe, she's a babe with added benefits. Most of the Couple rooms are mixed genders, with a far more limited selection of guy-on-guy action taking place.
You can sort the rooms by price via the left menu bar. Prices are listed as the cost in site credits - not dollars. At LiveJasmin, one credit is approximately equal to $1.20.
The cheapest gay cam shows at LiveJasmin will set you back a $1.00 a minute, though on average you'll be looking more at around $3.30 a minute. However, at this platform you'll need to add an additional $1-2.00 a minute if you want a cam2cam experience with a one of their male models.
LiveJasmin Deals & Extras
Freebies: When you enter your credit card as a payment method, the site comps you 9.99 credits as welcome gesture. You don't even need to use the card in order to receive your free credits.
Deals: Make sure you Spin The Wheel before purchasing any credit packages at LiveJasmin. The wheel offers deals that'll give you 100% extra credits in whichever bundle you decide to purchase. This ultimately reduces your cost of a credit by 50%.
Promo: If a cute dude catches your eye and he has a Promo sticker on his snapshot, you're in luck. A Promo is when he's hosting a time-limited sale, normally reducing his rates to the site minimum of just $1.20 a minute. Considering some guys charge $12.00 - a promo is simply too good to pass up.
---
Stripchat.com
Stripchat's selection of male cam models cover all genres of guys from amateur exhibitionists to semi-pro part time live action dudes and even certified celebrity cam hosts. When it comes to taking things off and out of the PG realm, you'll find that these guys don't wait for a private date, it all happens in their open chat rooms, with the action fueled by tips. But, if you want some personal attention or even a virtual (VR) show, then it's pay for play.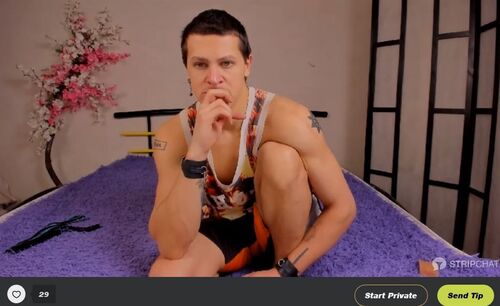 To get to a men-only gallery of hot hunks, all you have to do is select the Boys button on the top left of the main page. Next step is to narrow down your choices as not all men are created equal. The left menu bar lets you filter by body type, age, kinks and of course price. If you have a VR headset, Stripchat offers virtual reality (VR) cam sessions, but not many of the guys are set up for this. If you find one that is, and you own the VR hardware, it's an experience you can't afford to miss.
When it comes to filtering your options by price, the numbers relate to how much a show costs per minute in Stripchat tokens. One token equals roughly $0.10. The cheapest cam rooms invite you for a private performance starting at just $0.80 - though the broadcasting quality of these rooms tends to be somewhat archaic. The majority of guys, especially those streaming in HD or HD plus will set you back more in the region of $3.40 per minute.
However, and this is where things get a bit less friendly, some include cam2cam use in their rates, others don't, they'll charge more (anything from 20% more to even doubling their fees). Unfortunately, there's no way to find this out ahead of time. You have to go into each room, click on the large Start Private button under their live video feed and see what is listed in the rates that'll then appear.
Stripchat Deals & Extras
Freebies: Every hour the site gives away 500 token to 10 online registered members. Under the message box in any room, you'll see a link for the token giveway. Make sure you're logged in as a Stripchat member and select the giveaway link. You may just find 50 free tokens headed your way.
Deals: This isn't so much a deal, rather an option to watch your 1on1 cam session over and over at no extra cost. Some of the blokes let you record the show with them and it's then kept on file in your Stripchat account where you can view it as often as you want. To find the guys that offer this, in the left menu bar on the homepage go to the Private Shows category and select the Recordable Privates link. This will bring up all the streaming rooms that provide this option.
---
ImLive.com
ImLive is all about the low-cost options. All rates include cam2cam and they're some of the cheapest prices of any premium cam site. There is a catch though, and that's the site's streaming capabilities. Most of the rooms are still stuck in SD land, but not all. If you do come across an HD hunk, you're in for an unbeatable bargain of a 1on1 cam encounter.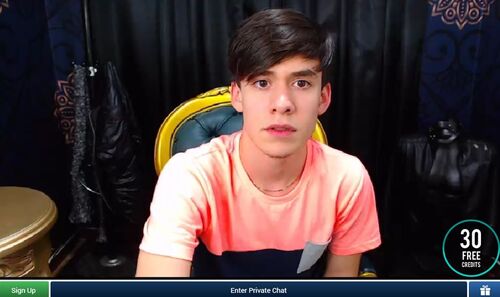 Unlike the previous three cam sites, to get to the males with the moves at ImLive takes a few moves. On the top left of the main page, go to the filter button directly to the right of the Live Cam Girls. When you select the downward arrow in this box a menu appears offering a variety of options including Guy Alone (Gay), Guy Alone (Straight) and for double the fun, Guy on Guy.
ImLive uses credits as a site currency with one credit equal to $1.00. This makes working out the price of a show clear and easy. You can sort your choice of potential cam pals via price by using the 2nd Filter box above the snapshots.
The cheapest cam rooms come in at under a dollar, and go up to $4.80 a minute, but most hover around the $2.00-$2.80 level.
ImLive Deals & Extras
Freebies: ImLive's freebie's are more like gifts with purchase. For example, the first time you purchase a credit bundle (minimum of 100 credits), you'll get 30 FREE credits. In addition, the first 20 seconds of any private cam session are free.
Deals: If you find a fella that you know is a repeat friend with benefits, check to see if he has a Discount Club. The more professional male models have official followings that you can join for around $16.00 a month. Perks of being a club member include a reduction of $0.60 a minute for private cam chat meet-ups.
Beat The System: Check out ImLive's Fulfill Your Fantasy feature. Normally this is used for the spicier goings-on. You can post a detailed description of what you'd like to see in a 1on1 session, select your preferred type of dude (Straight / Gay / Couples etc) and even make a note of any characteristics you'd like him to have. The models then start giving per minute price quotes in order to 'fulfill your fantasy'.
---
121SexCams.com
121SexCams is the only webcam platform listed here that doesn't use credits or tokens as a way to pay for cam chat with a handsome homie. Instead, you simply link your account to a credit card and pay as you go. The guys at 121SexCams cover every ethnicity, appearance, proclivity and age. From 18+ twinks trying out live camming for the first time to mature men and silver foxes streaming from their homes, 121SexCams is as all-inclusive as can be when it comes to the gay / straight and bi-curious boys that are waiting for some fun in the buff online.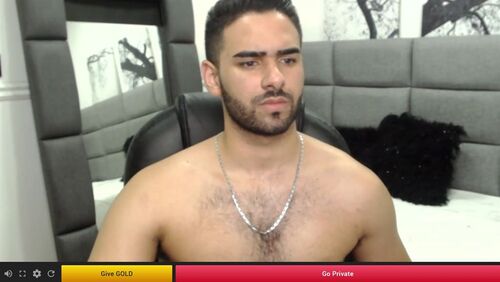 On the far right of 121SexCams homepage there's a large green Categories button. Select this and then on the link for Guys. You'll then have to select either one of the major search groupings such as Asian, Black, Guy Next Door, Mature, Uncut, etc. Rather than limit your options, you can always choose the top link for All Guys Cams which brings up all the streaming sirs.
Show rates are all over the place. The cheapest cam rooms start at $1.00 a minute and can go all the way to around $7.00 a minute. While the average price tends to work out at about $3.00 a minute, this doesn't necessarily include cam2cam usage. Some guys include it, others don't. Some ask for an upfront one-time payment (tip) to enable it, others will have a separate c2c rate. Unfortunately there's no way to know this without having to go into each room and checking with the male model.
121SexCams Deals & Extras
There are none.
You're probably wondering why then we've included this platform in the round-up of the cheapest private chat sites with male performers. Well, it's the site's payment system that makes all the difference. Instead of having to stock up on tokens or credits, you're charged only for the time you spend in a private cam session and billed accordingly.
The site also makes sure that you don't overspend by implementing a daily cap of either $25.00 or $50.00. Once you've reached your limit. The show ends and you can't start a new one until the next day. If however, that maximum spend is too small for you, you can always contact the site and request a higher limit.
---
Conclusion
These 5 private chat sites not only feature some of the hottest male cam models you'll find anywhere, but they all offer extremely cost-effective (by that we mean cheap) 1on1 personalized shows. Each site has been verified as using state-of-the-art encryption technology ensuring all information (financial and personal) is kept securely away from prying eyes. After all, cheap doesn't need to come at a cost.
When it comes to paying the low prices, most sites take major credit and debit cards, PayPal, cryptocurrencies and some even allow you to pay by bank transfer. If you're located in the U.S.A, three of the sites listed here (LiveJasmin, Flirt4Free and Stripchat) will even redeem brand / shop gift cards, meaning you can trade in the dollar value on the card for cam site currency.
Out of the five, if we had to choose one, then it would be Flirt4Free. This premium platform has it all, super hot guys of all ages, appearances, and many of whom love to practice a perv or two. HD streaming is pretty much site wide and cam2cam is a given, not an extra.